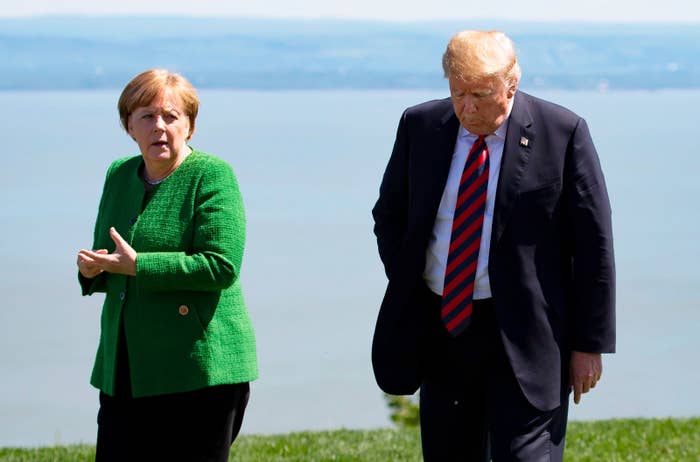 BERLIN — The European Union would risk spinning toward chaos and into the hands of anti-liberal and nationalist forces if Angela Merkel loses power in Germany, senior officials and diplomats at the highest level of Europe's governments fear.
Merkel is under siege on three fronts: coalition partners at home want to shut Germany's borders; increasingly boisterous pro-Putin, anti-EU nationalists are forming alliances across Europe; and on the world stage, Donald Trump continues to deal body blows to the institutions, ways, and rules that have underpinned the global order since the end of World War II.
After 13 years as Germany's chancellor, the idea of Merkel stepping off the stage is an almost unthinkable idea — the officials and diplomats BuzzFeed News spoke to could not fathom the EU without Merkel in power. But they are worried that the converging pressure points will eventually lead to her undoing.
"It would be the perfect crime. An assisted suicide of Europe," a former senior government official from a major eurozone country said of Merkel being forced out of office in this way.
For those closest to Merkel, the three fronts are connected — and they go far beyond a battle to hang on to power.
"In a way, you could say she is defending the liberal democratic parliamentary system as we know it," a source with close insight into her thinking said.
The chancellor's most pressing challenge is to defuse a row about asylum-seekers with her coalition partner, the Bavarian Christian Social Union (CSU), which risks tearing the German government apart just three and a half months into Merkel's fourth term.
The Bavarian party has given Merkel until July to agree on a plan to overhaul the EU's asylum system with other European governments, paving the way for a crunch debate at a two-day European Council summit of EU leaders that begins Thursday.
At stake is more than the immediate future of Germany's governing coalition, and its chancellor.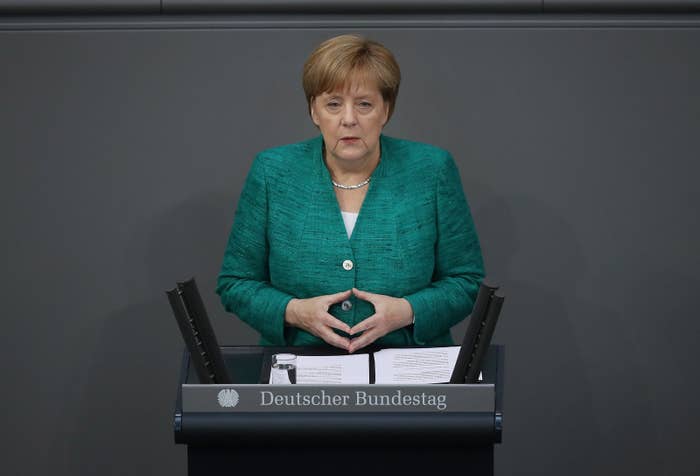 In a speech to Germany's parliament on Thursday morning, Merkel told MPs that the debate over asylum and immigration had become a "question of destiny" for the EU. "Either we are coping with this in such a way that we also believe in Africa and elsewhere that values and multilateralism lead us, or no one will believe anymore in our values system that has made us so strong," she said.

Officials in Germany and elsewhere in the EU fear that if Merkel were to depart, Germany's political spectrum would move to the right as it has done elsewhere in Europe.
A senior diplomat from a G7 country said: "The hypothesis of Merkel falling is something that instinctively I try not to think about. It would be extremely worrying, because should she go it would inevitably have been caused by a shift to the right of her [CDU/CSU] alliance."
The diplomat added: "It would mean a rise in nationalist egos, which would be very dangerous for the EU, and peace in Europe."
Allies of the chancellor say that halting any such rightward slip within her own party is central to her thinking. "With the AfD [the far-right Alternative for Germany] in parliament you hear things that were unthinkable in Germany until recently," a CDU insider said.
"Meanwhile, the liberals [the Free Democratic Party] have moved to the right, the CSU has moved to the right. And she doesn't want the CDU to do the same," the same source went on to say.
The CSU, which in alliance with Merkel's Christian Democratic Union (CDU) has for the past 70 years formed one of the most successful political partnerships in western Europe, wants powers to unilaterally turn away asylum-seekers at Germany's borders. Merkel blocked the CSU plan at inception, and asked for time to seek agreements with other EU member states instead. She fears that any unilateral move could lead to a domino effect across Europe.

But the CSU faces a state election in October where it is likely to lose its absolute majority, and in trying to win voters back from the far-right AfD it is donning anti-immigration credentials.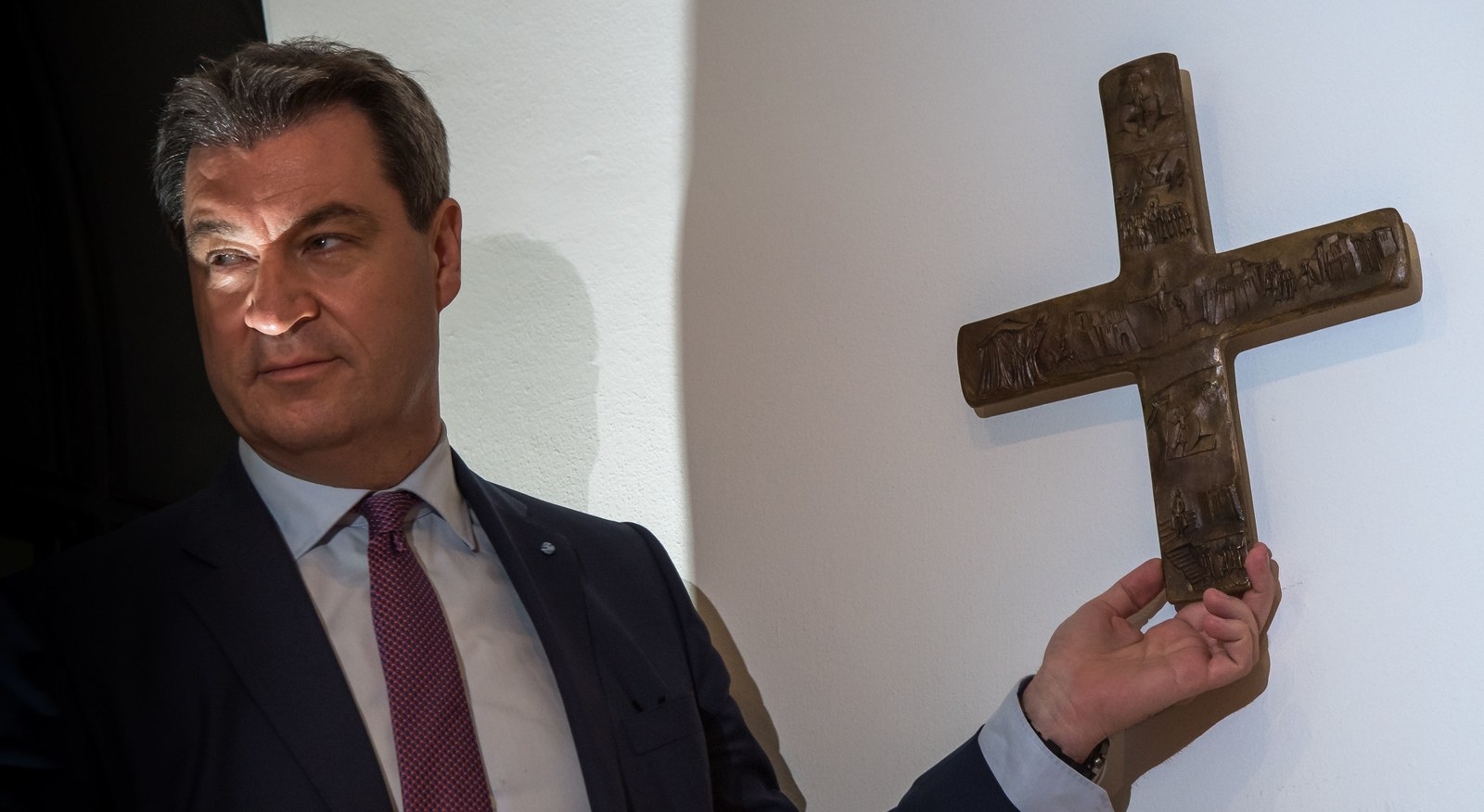 The clash between the CDU and CSU mirrors a vicious divide that is forging its way across Europe between parties and governments turning to nationalist solutions and those that remain open to more multilateral European approaches. The differences are anchored in the immigration debate. But, with the number of people seeking asylum in Europe having dropped by some 80% since its peak in 2016, it is a divide that goes to the very heart of a struggle brewing over the very idea of what the EU is — and nationalists are gaining steam.
In Italy, the Lega party entered into government as a junior coalition partner. It is now the country's largest party, according to the most recent polls. The party's leader, Matteo Salvini, has, in the month since taking office as Italy's interior minister and deputy prime minister, used immigration as a battering ram against the EU.
Meanwhile, Lega's coalition partner, the populist and anti-establishment Five Star Movement, has adopted Trump's protectionist views on trade, arguing that Europe should do more to defend goods made in Italy, and that tariffs shouldn't be seen as a taboo.
"It's worrying to see all this tail-wagging towards the US as the result of populist affinity and anti-EU sentiment, without really understanding the implications," a senior European diplomat said.
"The Five Star Movement is passionate towards tariffs because it allows them to play the part of the 'sovereignists.' But they don't understand the negative consequences they'd have on an open economy like Italy's," the diplomat added.
In Austria, center-right chancellor Sebastian Kurz, who is in a coalition with the far-right Freedom Party (FPÖ), has called on the Italian government and Germany to join his country in an "axis of the willing" to find a solution to Europe's immigration challenge.
In a sign of just how much the mood has so rapidly changed in Europe, Hungary's prime minister, Viktor Orbán, who has long argued that there is is no place for Muslim migrants at all in Europe, sees developments in Austria and Italy as a vindication of his once fringe ideas.
"For a long time we have been saying that we should export help, not import problems," Orbán said at a conference in Budapest on June 16.
Meanwhile, the other side of the argument is weakened, thinning, and has lost what, in normal times, would be one its most important allies: the president of the United States.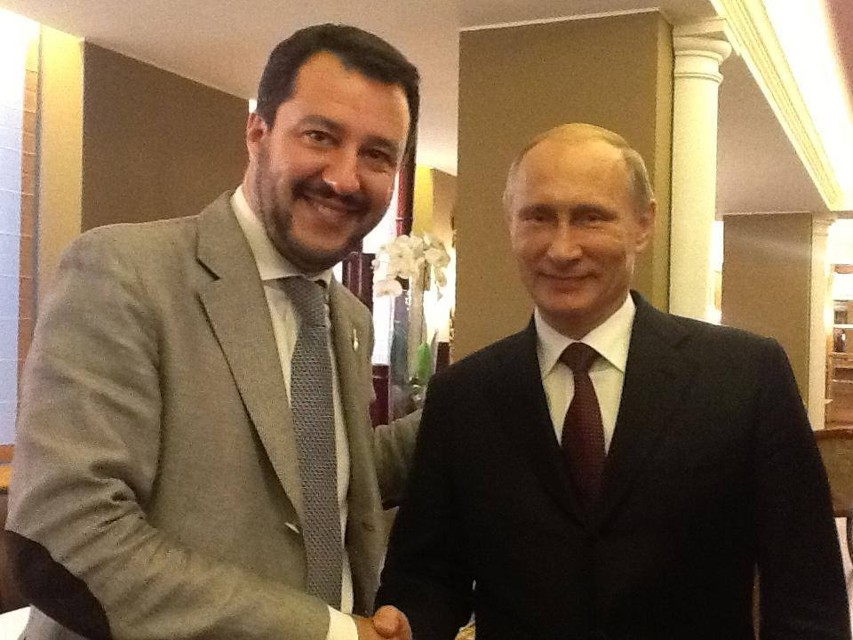 "The people of Germany are turning against their leadership as migration is rocking the already tenuous Berlin coalition," President Trump tweeted last week.

(In reality, crime in Germany is at a 25-year low, and polls show that most Germans, including in Bavaria, agree with Merkel's position on borders, not the CSU's.)

With fears of a EU–US trade war looming large, Trump is due in Europe next month for a NATO summit, and for a meeting with Russian President Vladimir Putin. NATO is another international organisation the US president has in the past endorsed only half-heartedly, and he has often used it as a stick to attack Merkel. Precedent suggests that he will keep doing it, to the delight of Europe's nationalists.
Nationalists across the EU have taken inspiration from Trump's unconventional methods of communication, his fierce rhetoric, and his frequent use of language to dehumanize and vilify immigrants.
Salvini ran his election campaign on an "Italians first" platform. He has used outrage and controversy, on anything from crime to vaccines, to grab the day's headlines. He has lashed out at critics, including footballers with immigrant backgrounds, and used his tweets to talk about an "invasion" and ensure that "illegal immigration" stays high on the agenda.
And Salvini isn't alone in having adopted Trump's vocabulary and methods. The German interior minister, the CSU's Horst Seehofer, said in a recent interview that Germany needn't worry about Russia because the most fake news is produced by media and politicians. Another senior CSU politician described refugees as "asylum tourists" last week.
The CSU leadership has also pushed inaccurate claims that Merkel was first to act unilaterally when in 2015 she decided to keep Germany's borders open to refugees. Both Hungary and Austria asked Germany to act. According to the recollection of one diplomat, Kurz, who was Austria's foreign minister in 2015, "begged" Germany's then–foreign minister, Frank-Walter Steinmeier, to keep Germany's borders open.
As language has become central to the immigration debate, Merkel has increasingly become the exception. In a 73-minute speech in 2015 she appealed to Germans to recognise that "it is not human masses that are coming to us, but individual human beings." Her allies say that it has become a challenge to balance between confronting nationalists head on, and by doing so risk giving them the oxygen of publicity, while continuing to try to shape the terms of the debate her way, with facts and reason.
This week, despite the ferocious political row back home, she visited a school in Lebanon that hosts refugee children.
Although immigration may be the issue where Trump and Merkel are most visibly at odds, it's not the only difference between how the two leaders view the world.

An ambivalent attitude towards Russia's Putin is another area where Europe's nationalists and Trump don't see eye-to-eye with Merkel. Anti-EU sentiment is another.
Trump's suggestion earlier this month that Russia should be readmitted to the G7 left other world leaders at the G7 summit in Quebec, Canada, bewildered. (Russia invaded and then annexed Crimea from Ukraine in 2014, leading to widespread international condemnation and sanctions. The move also directly led to Russia being kicked out of the then G8.)

Discussing the issue with the six other leaders during the summit, Merkel outlined a detailed and thorough list of President Putin's actions to explain why she was against Russia returning to the group, a diplomat who was present told BuzzFeed News.
"Good pitch. You could have been an excellent salesman," Trump said, according to the same diplomat, who spoke on condition of anonymity.
Merkel was not amused. She replied: "I find that very insulting," the diplomat added.
By all accounts, the G7 summit was dreadful. In an interview after the summit, Trump described Italy's new prime minister, Giuseppe Conte, as a "great guy". "He agrees with me on Putin, by the way," Trump added.
According to two diplomats, Conte raised the merits of a softer approach toward Russia on more than one occasion during the G7. Both the diplomatic sources said they had the feeling that Italy's line on Russia is being dictated by Salvini.
"We've seen the T-shirt [Salvini has been photographed wearing a Putin T-shirt on several occasions], read the agreement [Lega has a partnership agreement with Putin's United Russia], listened to his words, and so on," one of the officials said. "Let's see what they do now in office," the official added.
The FPÖ has also signed a similar agreement with United Russia, and both the Austrian far-right party and Lega have called for an end to the EU's sanctions on Russia.
"The sanctions on Russia are useless and harmful. We are ready to go from words to deeds, but there aren't many who think like us in Europe and we are alone against the whole world," Salvini told Russian media this week.
Any move by Italy to halt sanctions would break the unanimity the EU's measures need to remain in place.
It is unlikely that the EU's member states will agree to a definitive solution over handling immigration at this week's European Council summit. Whether the CSU will accept a compromise is anyone's guess.

"This row has come out of the blue. The chancellor will come back with 60–70% of what she wants, but who knows if it will be enough for them," an ally of Merkel said.
"Any split would damage both parties, but it would damage the CSU more," the source added.
In the 13 years she has been in office, Merkel's demise has been prematurely announced many times. On past form, any prediction about her future would be foolish.
Around the European Council table there will be several leaders who don't like Merkel, but none want to see her fall, a head of government told BuzzFeed News. "I actually see her getting stronger for the first time since the election."