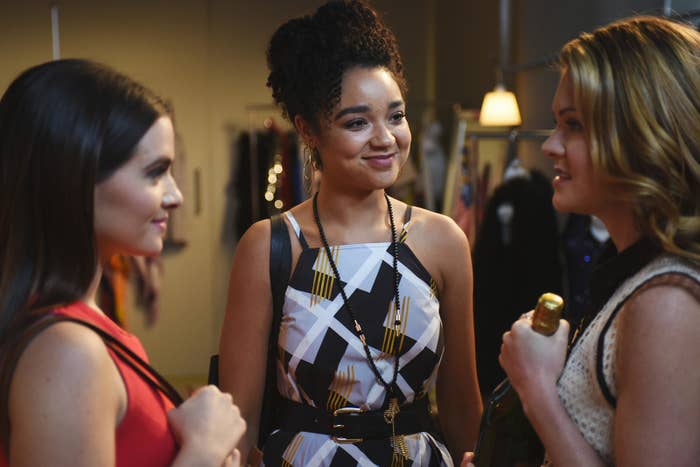 Midway through the first season of The Bold Type, Kat (Aisha Dee) — one of the show's three main characters, and a black woman — takes a swing at a man who'd hurled a slur at her love interest, Adena (Nikohl Boosheri). A cop car pulls up, and Kat is immediately taken into custody. It was a chilling sight for any viewer who'd followed the history — and the very real present — of black people harmed or killed by police violence.
But something was off. In the episode, Adena disappeared from Kat's side during the arrest in fear of how they'd react to her own status as a Muslim immigrant. And in the aftermath of her arrest, Kat was more wrapped up in Adena's absence than she was rattled by her own experience. In fact, she didn't understand Adena's aversion to the police at all. "Everyone has a choice," Kat told Adena when she confronted her about leaving." "No, that is where you're wrong," Adena said in response. "You had a choice. But I'm a Muslim lesbian living in today's America. My choices are very limited." Later in the episode, Kat's white boss Jacqueline (Melora Hardin) explained to Kat why she should be more empathetic to Adena's reaction.
It was a storyline that felt off-kilter to some viewers. Though Adena did have every reason to fear an interaction with the police, it was odd to see a nonblack person of color and a white woman explain that to a black woman. It felt even odder considering that The Bold Type never once, throughout its entire first season, ever acknowledged Kat's blackness out loud.
"I wanted to hear her point of view, and for her to talk about her racial identity."
"For me as a viewer, when I watched the first season, I did notice it, and I wondered about it," The Bold Type's new showrunner, Amanda Lasher, told BuzzFeed News. The show was created by Sarah Watson, who departed after the first season. When Lasher — who previously worked with Dee on Sweet/Vicious — took over as showrunner for Season 2, she made it a point to dig deeper into who Kat is. "I wondered what it's like for Kat as a character to have two white best friends and to live in this [media] world," Lasher said. "I wanted to hear her point of view, and for her to talk about her racial identity, since obviously it's a part of who she is."
By the time the arrest episode aired in July of 2017, The Bold Type had already built up goodwill with its audience. Those who were watching the series — which follows three best friends (played by Dee, Katie Stevens, and Meghann Fahy) working at Scarlet, a fictional women's magazine based on Cosmopolitan — were singing its praises all over social media. Fans were encouraged by its depiction of a queer love story between two women of color (Kat and Adena). They also loved the central friendship and that the characters talked actively about feminist issues. But the erasure of Kat's blackness stood out, especially as the character crusaded on behalf of other people's identities — and particularly because the show was selling itself as a feminist show for the modern age.
Lasher, for her part, came to The Bold Type as a fan. When she took over as showrunner, she felt strongly that the "heart of the show" was the friendship between the three women, alongside the way the series engaged with social issues with "a sense of humor about things, and a warmth."
She also wanted to go deeper into its characters' backstories. Kat's is the first we see, in Episode 2 of Season 2, "Rose Colored Glasses," which aired Tuesday night. In the episode, Kat is struggling to write a bio to introduce herself to Scarlet's audience. Her coworker Alex (Matt Ward) suggests that she note in her bio that she's the publication's first black woman department head. But Kat balks at the idea, calling her race irrelevant to her position. Alex responds that she has an opportunity to be a role model for young women; Kat calls him out for questioning her blackness.
Lasher, who'd had conversations with Dee about the latter's ethnicity while the pair were at Sweet/Vicious, collaborated with the actor to integrate Kat's race into The Bold Type. "It was just something that I knew that I wanted to do pretty early on," Lasher said. "We just really wanted to make sure that we got it right."

"We know that we can't speak to everybody's experience, but we can speak to Kat's experience."
That meant honing in on Kat's background in a way that expanded on the character while also providing an explanation for her reactions to certain events in the first season — like not thinking about her blackness while she was getting arrested. "We know that we can't speak to everybody's experience, but we can speak to Kat's experience," Lasher said. "We tried to be as specific as possible to what Kat was going through, and where she came from, and what her parents were like, and how that shaped her, so that we could understand why she made some of the choices she made in Season 1."
In "Rose Colored Glasses," The Bold Type introduces Kat's parents (Curtiss Cook and Fiona Highet), a wealthy black man and white woman in New York City who raised Kat to not believe in labels and to see race as little as possible. Her father's motivation was to protect Kat from the black-and-white divide that colored his childhood; her mother's came out of hurt that other parents didn't recognize Kat as her daughter at the park due to their different skin colors. Both affected who Kat turned out to be: a biracial black woman afraid of admitting the impact that being black has on who she is and how the world perceives her, whether she's ready to admit it or not.
"There are all these conversations going on about race, and the way we teach our children about race, and the way we raise our kids," Lasher said. "And there's this sort of idea of raising your kids as color blind, which in the white community has been very present as a philosophy for raising your kids. And it's well-intentioned, but I think it's actually misguided, and this felt like an opportunity to explore that idea and how it's not always beneficial."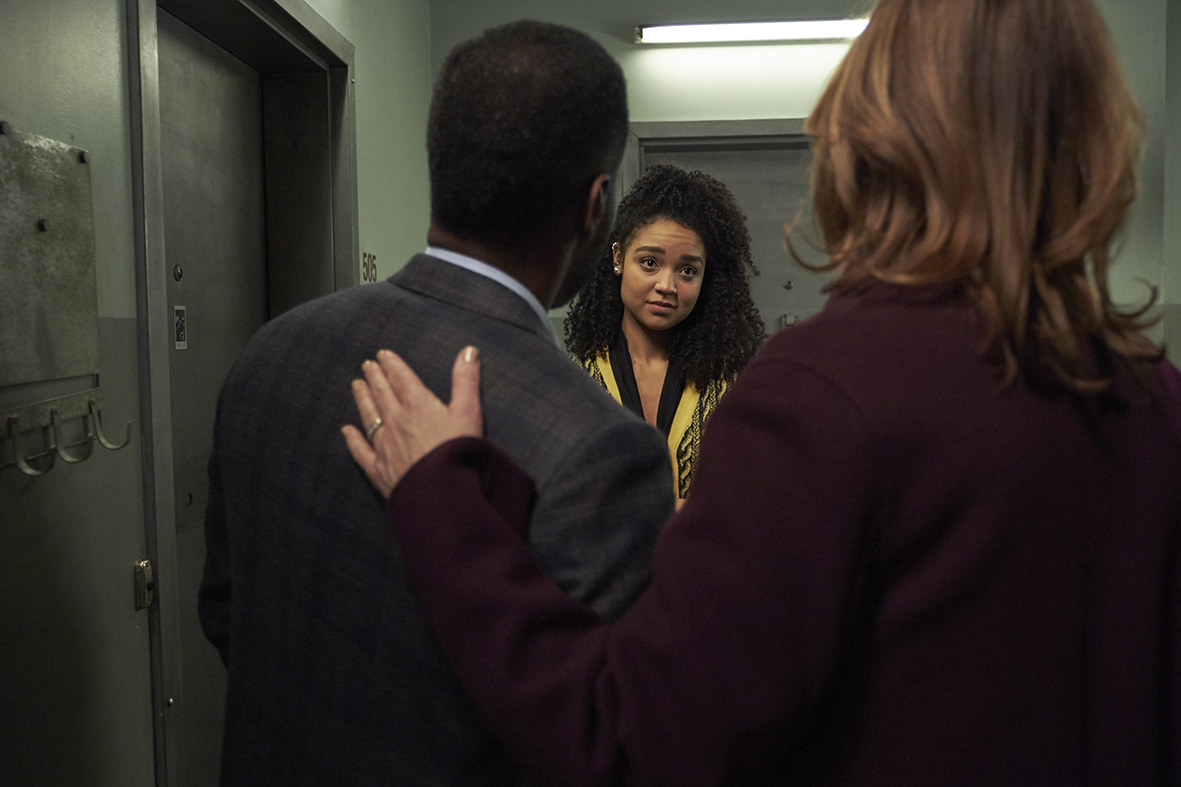 For Kat, her parents' tactics made her afraid of choosing sides, fearful that embracing her blackness would mean disrespecting her white mother and the role she played in her life, and that choosing whiteness — a pretty impossible choice for a visibly black woman like Kat — she'd be rejecting her dad. "It was easier to deny both than to pick one," Kat tells Alex. Throughout the episode, Kat slowly realizes that her parents' strategy for raising her might have been damaging to how she sees herself, leading to a tearful conversation in which she confronts them and tells them it's time for her to go her own way. She notes to her girlfriend that her parents raised her with rose-colored glasses, and admits guiltily that she "chose to keep those glasses on, well after moving out." By the end of the episode, she adds "black" to her bio. "I'm so proud to be biracial," she tells Alex. "But right now it feels important to embrace this part of myself."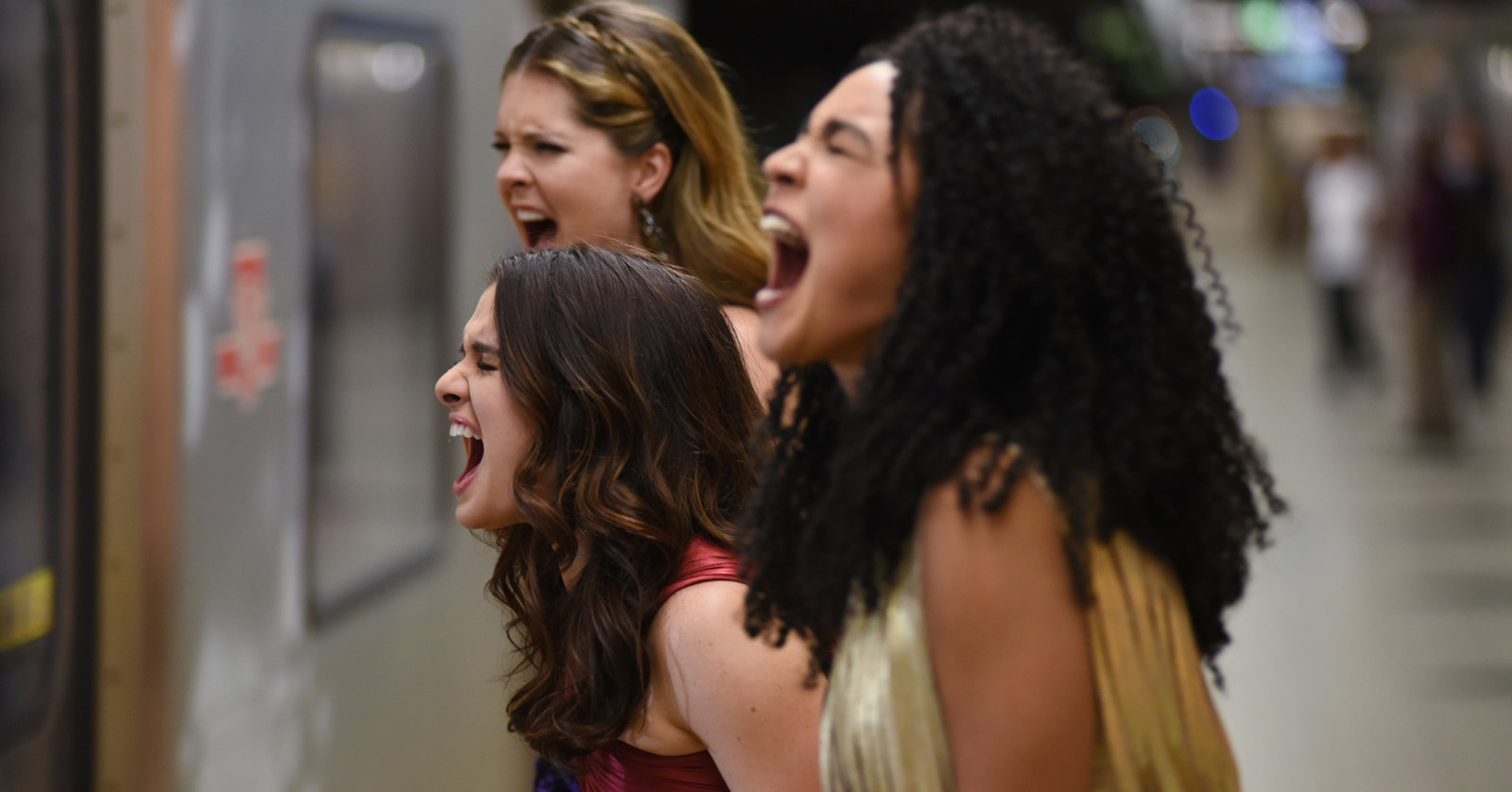 "I think it's a really big step for Kat," Lasher said, noting that this is only the beginning of the show's exploration of Kat and her relationship to her blackness. There is a lot to unpack, after all, in the idea that Kat's even been able to live her life up to this point disengaged from blackness, when a lot of people don't get that choice. Kat doesn't pass as white, either, which begs the question of how she's responded to instances of racism throughout her life — and how her newfound engagement might reconfigure how she sees everyday microaggressions or even her two white best friends. "I think in terms of how people around her respond to that [awakening], it's definitely a shift."
For Kat and for The Bold Type, it's one step at a time. "We continue the storyline, and the privilege of where Kat's coming from, and also white privilege," Lasher said of what's to come. "It definitely comes up again in the season, and we tried to find a balance of how much, and where, and how it shifts her point of view about things." As it stands now, The Bold Type is making a declaration: The show is entering a new age, just like Kat, with all the growth and growing pains that come with that.