Terry Crews says he didn't plan for it to happen like this. Five days after the New York Times published a bombshell report on allegations of sexual harassment and assault against Harvey Weinstein, and five days before the #MeToo movement found new energy, Crews took a moment between shooting scenes at work to send a series of tweets detailing his own experience allegedly being groped by a powerful Hollywood agent.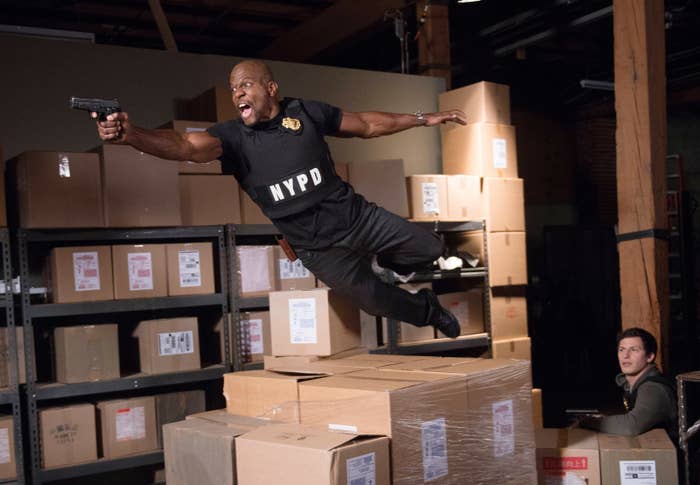 "I was on the set [of Brooklyn Nine-Nine], shaking," Crews told BuzzFeed News of the moment he decided to go public with his experience. "I didn't call my publicist, I didn't call my friends, I didn't call my manager, I didn't call my wife. I just started tweeting." In those first tweets, Crews recalled being groped at an industry party in 2016. He'd later name the man who allegedly did it as Adam Venit, an agent at William Morris Endeavor Entertainment (WME), and Crews is currently suing both Venit and the company. Venit represents some of the most famous actors in Hollywood, including Sylvester Stallone, Adam Sandler, and more. Crews said the incident itself took place at Sandler's house. Venit has since apologized, and while the LAPD has declined to pursue a criminal case, Crews isn't done speaking out. After all, why stop now?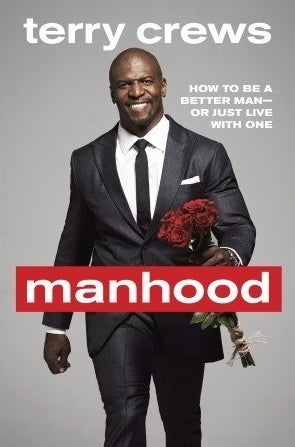 Crews has had a feud with toxic masculinity — the idea that men are taught to adhere to specific, damaging gender roles — for years. He launched his battle via his 2014 book, Manhood: How to Be a Better Man — or Just Live With One. It was then that Crews declared himself a feminist on Larry King Now. It was also the era in which he began speaking publicly about his porn addiction, his stint in rehab to treat it, and his changing relationship to the ideals of "manliness."
Four years after the release of his book, Crews is still making headlines about his relationship to toxic masculinity. Nowadays, though, the tenor of the narrative is different. In one of his initial tweets about his assault, Crews wrote about the fear that drives so many victims stay silent, especially in Hollywood. "Who is going 2 believe you? (few) What r the repercussions? (many) Do u want 2 work again? (Yes) R you prepared 2 be ostracized? (No)."
The decision to come forward about his experience came as a relief, according to Crews. But it also came at a cost. "Once I hit send, I literally felt this weight come off me," he said. "I went back to work, and I turned my phone off. And when I came back to my phone, the world had changed."
Six months later, Crews is still grappling with what those changes — from an ongoing legal battle to the perception of his peers — will mean for his life going forward.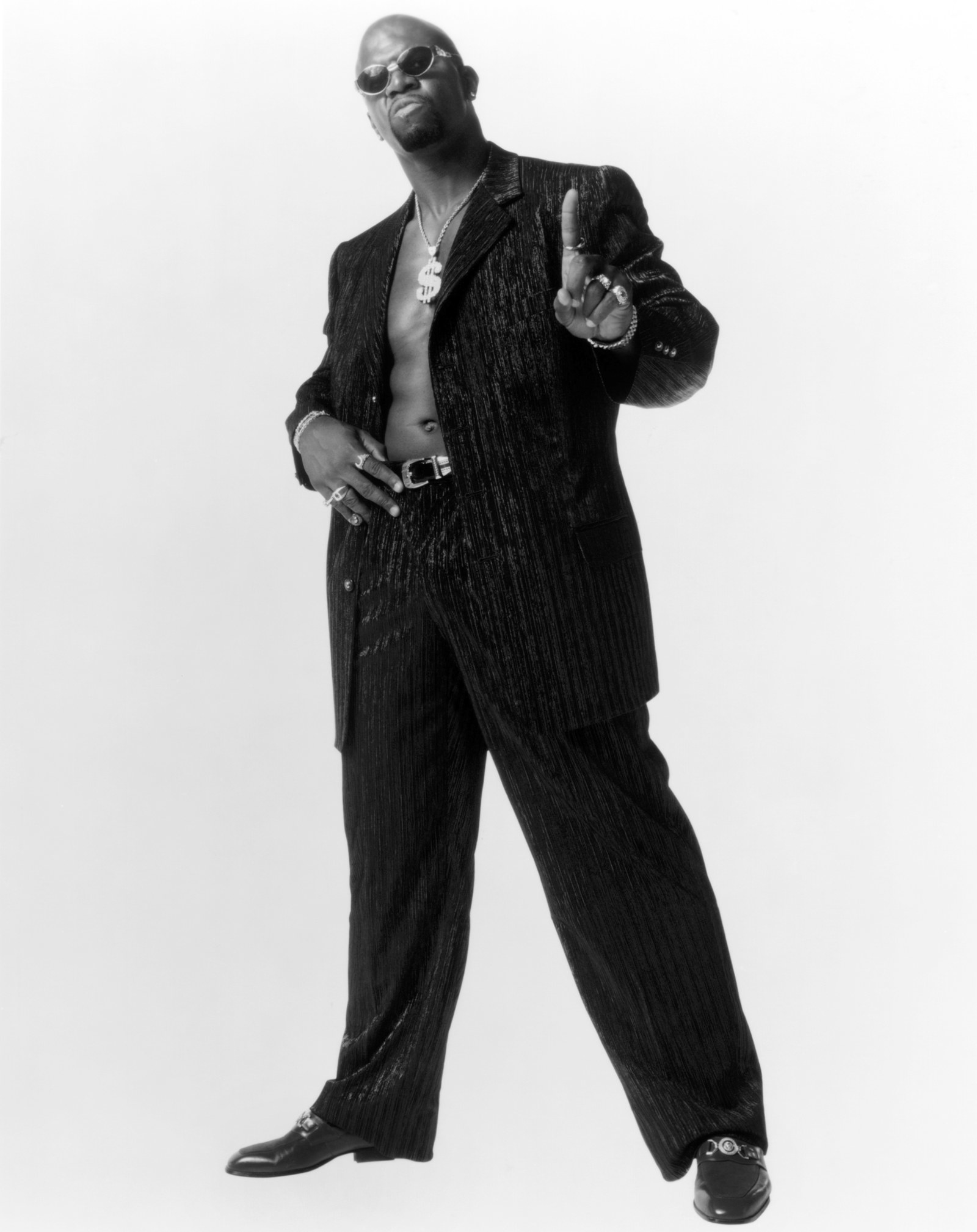 Crews is no stranger to calling out institutions he views as harmful. He spent seven years in the NFL, which, as he told Arsenio Hall in 2013, carries with it a "culture of intimidation, humiliation, and violence." He later echoed that on Hot 97 in 2017, also while talking about the NFL. "It's an abusive relationship, you know why? Because they know you're going to get hurt. It's built in," he said. He also knows what it's like to lose access to those powerful behemoths. When Crews left the NFL in 1997, he had only six months worth of savings to his name. He assumed he'd get the Hollywood work he wanted right away because of the platform the NFL gave him. Instead, he took a job sweeping floors to make ends meet until he got a part on Battle Dome in 1999.

Now, Crews has been enmeshed in Hollywood for nearly 20 years. It's a relationship that's currently in a state of flux, precisely because he has refused to stay silent. According to Crews, the way people in the industry interact with him has shifted palpably since the day he went public with his accusation against Venit. "I walk in the room, and the room is split right down the middle," he said. "It just divides right there. It's kind of like lightning." On one figurative side are the people who root for Crews and his place in the #MeToo movement, people who applaud him as a silence breaker. On the other are the people who would really like Crews to shut up.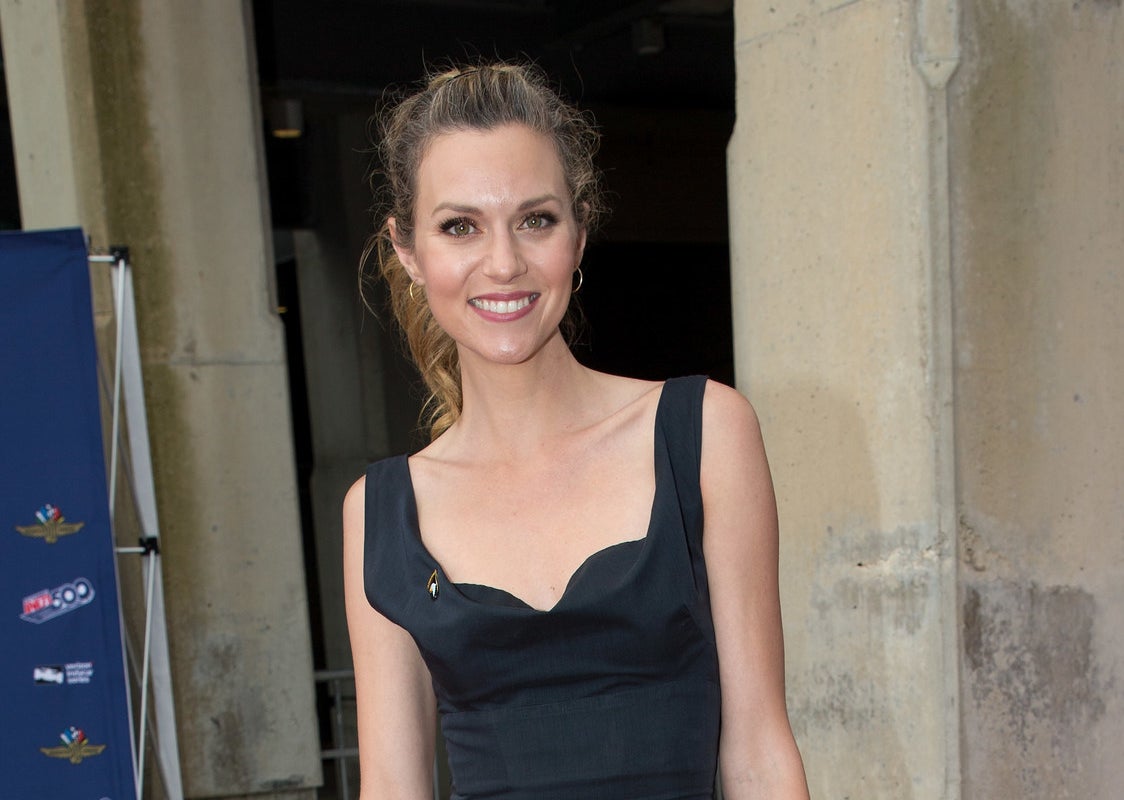 Shutting up has historically been the only option for actors who believe they've been wronged but want to continue to work in Hollywood. Most of their stories are likely still unspoken, though in 2017 that started to change one story at a time. In November, Hilarie Burton accused One Tree Hill creator Mark Schwahn of harassing and assaulting her. Burton left the series after her contract ran out in season six, and refused to be considered for starring roles in other shows for years after. "The fear of being forced into another one of these situations was crippling," she told Variety. She also noted that she didn't tell anyone at Warner Bros. Television, the studio that produced One Tree Hill, about the misconduct. "I didn't want Warner Bros. to view me as a problem, because they had been so supportive," she said. "I wanted to work at Warner Bros. again. I'm working at Warner Bros. now." In Hollywood, the fear of being labeled "difficult" or a "problem" is palpable, ongoing, and one of the most effective means of keeping people quiet. This has proven especially true for women and people of color, who've faced systemic obstacles to both entering and staying in Hollywood.
Crews notes that there are plenty of people who've been keeping their distance from him ever since he first spoke about his assault. "It's because if you've got any kind of sympathy for these toxic dudes then you don't even want to be around me," Crews speculates. "Because I will put you on blast."
And he has done just that. When Russell Simmons allegedly emailed Crews telling him he should "give [Venit] a pass," Crews called that behavior out on Twitter. He did the same when Avi Lerner, a producer for the Expendables movies, allegedly called Crews' management and said he could avoid any "problems" with the sequel if he dropped his lawsuit against Venit. And he's constantly speaking out about WME, especially since Venit returned to work there with a demotion after being suspended for a month. (Simmons and Lerner did not respond to requests for comment.)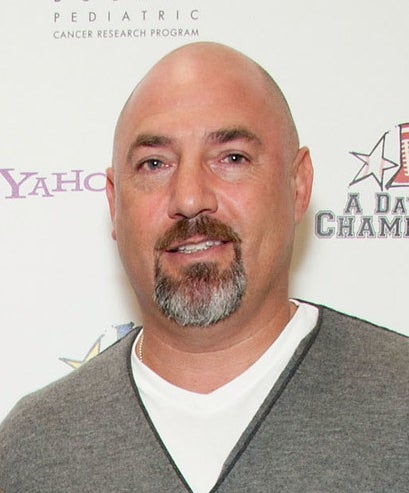 A few weeks after revealing Venit's identity on Good Morning America, Crews filed a sexual assault and battery lawsuit against both Venit and WME. In court papers submitted to the Los Angeles Superior Court and obtained by the Hollywood Reporter, representatives for WME present the agency's side of the story. They say that though Venit called to apologize to Crews after the incident, Crews did not inform senior management of the allegations until he tweeted about it in October. They also point to the fact that Crews stayed with the agency until November 2017, which Crews has attributed to his initial desire to "let it go" and move on — a desire that changed after the Weinstein accusations went public. As Crews told BuzzFeed News, it was seeing the negative public treatment of the women who'd accused Weinstein that prompted him to speak about his own assault. For him, it was an act of solidarity that spiraled into something more.
In a particularly fascinating excerpt of the court papers, representatives for WME also accuse Crews of trying to "equate himself with the women and men who have been forced, sometimes repeatedly and over an extended period, to submit to sex or endure sexual harassment to keep their jobs or advance their careers, while the perpetrators and others who knew about it looked the other way." It's a statement that implies that Crews' experience doesn't fall into the exact right rubric of misconduct to count. It's also antithetical to the spirit of the #MeToo movement. The movement has never been about everyone having shared the exact same scenarios of assault or harassment. Instead, it's been about highlighting just how common, deeply ingrained, and hard to shake these types of mistreatment are. And isn't that just what Crews was doing when he sent those tweets on Oct. 10?
"People don't understand that Hollywood is a very violent place. The best way to put it is that it's like a plantation."
Crews dropped WME as his agency after coming forward with the allegation. But as part of the standard agency contract, Crews is still required to pay WME a portion of his profits from any project he made while signed with them. "What business [is this] that you can do something like that to another human being, and I still have to pay you?" he said. "Everybody feels like that's OK. But this is not right. There are no checks and balances. There is no one to watch you. And given what he did to me, imagine some young girl, and an agent rapes them, and they're on a show or whatever, and they still got to pay this guy."
Crews suggests that a morality clause written into contracts could help avoid that kind of situation. "If you cross this line, why are you still getting money? Why are you still working?"
This is not Crews' first rodeo when it comes to pushback for speaking his mind. The actor said the publishers of his 2014 book Manhood — Zinc Ink, an imprint of Random House — "poo-pooed" his desire to write about toxic masculinity back when he was writing. "[They were] kind of like, Ugh, really? You really wanna do this?" he said. "I think they were expecting some kind of guys' guy book, and I think they were a little disappointed." According to Crews, he had a two-book deal that never turned into a second book. A spokesperson for Zinc Ink sent BuzzFeed News the following statement in response: "We were committed to working with Terry to deliver a book that shared his unvarnished story which defines how he views manhood while providing the reader an emotional and inspiring glimpse into the true heart of one of today's biggest stars. We are extremely proud of Manhood, Terry, and all that he has done to spark a new and meaningful conversation that challenges the traditional notion of what it means to be a man."
Regardless of the book's editing process, Crews committed to his vision of it and used the book tour as a platform to speak about feminism and masculinity. He's determined to educate the world, even if his own employers aren't willing to listen. His is in a position familiar to many feminists who'd railed against harmful systems for years before the allegations against Weinstein activated a sort of reckoning. Asked if his perspective has changed since he wrote his book, Crews said, "It wasn't that it changed. It was more that I was validated."
On top of his lawsuit against WME and Venit, Crews also filed a report with the Los Angeles Police, which opened an investigation into the incident. In February, the LA district attorney's office declined to file charges because of lack of evidence that Venit made contact with Crews' skin during the alleged groping, which would have classified the crime as a felony. The case was then passed on to the LA city attorney's office, which handles misdemeanors. In March, the city attorney's office declined the case because the statute of limitations of one year had passed. All the while, Crews says he's had to keep paying the agency he blames for not holding his alleged assailant accountable.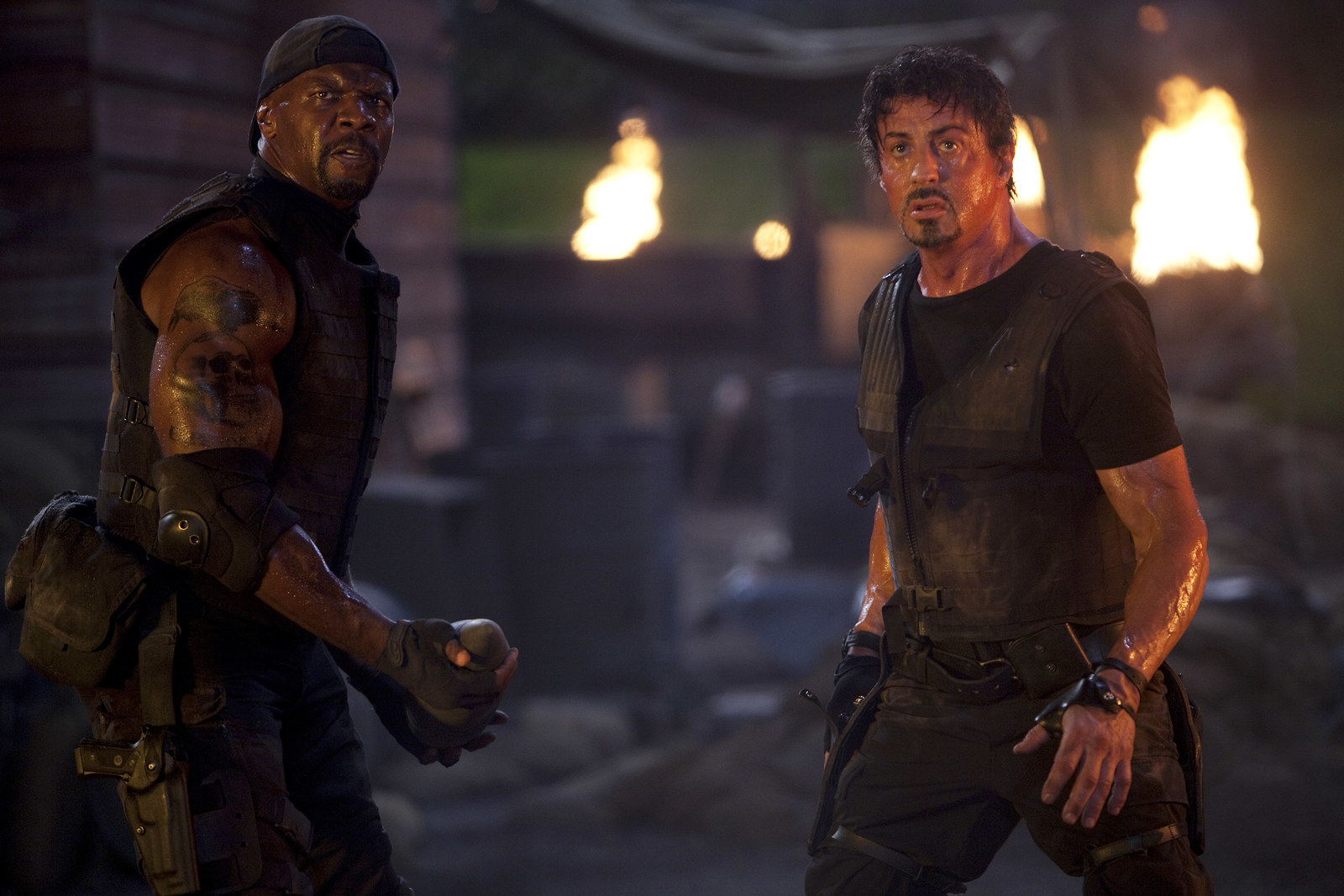 He's also still waiting on some phone calls: Crews said he hasn't heard anything from Lerner or the rest of the Expendables team since he called out the producer on Twitter.
"No words from anybody. Nothing," Crews said. "Believe me, nobody saw that coming. Nobody thought that I was gonna put that out there." For him, it all plays into a bigger picture of what's broken in Hollywood. "People don't understand that Hollywood is a very violent place," he continued. "The best way to put it is that it's like a plantation. You use extreme violence. You see a lot of people who never work again. For even speaking up the whole thing is that they cut your head off so that the next person doesn't speak."
"If this is the end of my career, just end it now."
But Crews isn't backing down, even if the repercussions start piling up. "What I've been doing is just exposing. If this is the end of my career, just end it now," he said. "Cause I'm gonna keep living, I'm gonna keep doing my thing. But if I don't do another Expendables, then let's not do another one. I'm OK with that."
The expectation that his outspokenness might endanger his career is not unfounded. It's a narrative that's all over Hollywood, from Mo'Nique, to Brendan Fraser, to Megan Fox — who have all been pushed to the margins after various events changed their relationships to Hollywood's power structure.
After the story of the Weinstein allegations broke, the Times published the stories of six women who'd felt intimidated or silenced by their workplaces both in and out of Hollywood. One woman — who goes only by the initials A.A. — said she sued for harassment by a director and was made to sign a gag order in order to settle the case. Another, whose name is withheld, said she worked as a crew member in the industry and was fired and blacklisted after reporting misconduct at the hands of her supervisor. "When I complained to human resources, they put me 'on trial,' making it sound like I had fabricated the incidents to retaliate for me being fired," she said.
It's too early to tell if Crews will lose out on any jobs, Expendables or otherwise. And though some may appear to be avoiding him, not everyone in Hollywood is ghosting Crews — or rooting for him to stop talking. Imani Hakim, who worked with him for four years on Everybody Hates Chris, told BuzzFeed News that her support is unwavering. She said that she thanked Crews the last time she saw him, at the NAACP Image Awards. "It just requires a lot of bravery for him to be speaking up about something like that, especially being a man and a man of color," she said. "And I know the possibilities of backlash he's probably receiving, and the potential threats coming from higher powers. I've definitely been following along."
"I feel like my whole career was basically for this moment."
Crews is thoroughly unsurprised by the pushback he's witnessed and experienced by certain people in the industry. "I understand masculinity. My years in the NFL, years out here, all this stuff, years in the hood, you get it," he said. "And you know how wrong it is. I can't be silent. I feel like my whole career was basically for this moment."
Recently, news broke that Crews will have to undergo a mental health examination as part of his lawsuit against Venit. Sources close to the situation confirm this, while also noting that this is normal procedure in cases where the plaintiff is alleging emotional distress as part of the damages. News of the examination, though, prompted director Paul Feig to tweet his support of Crews, writing that "this is a disgraceful way of treating any victim of assault or abuse." Crews retweeted the message with the prayer hands emoji.
"Let me tell you, if you have a good mindset and you're on the right side, there's nothing to fear," Crews told BuzzFeed News. "But right now, if you're trying to get over and control people and use people, and be sneaky and dirty, your days are limited."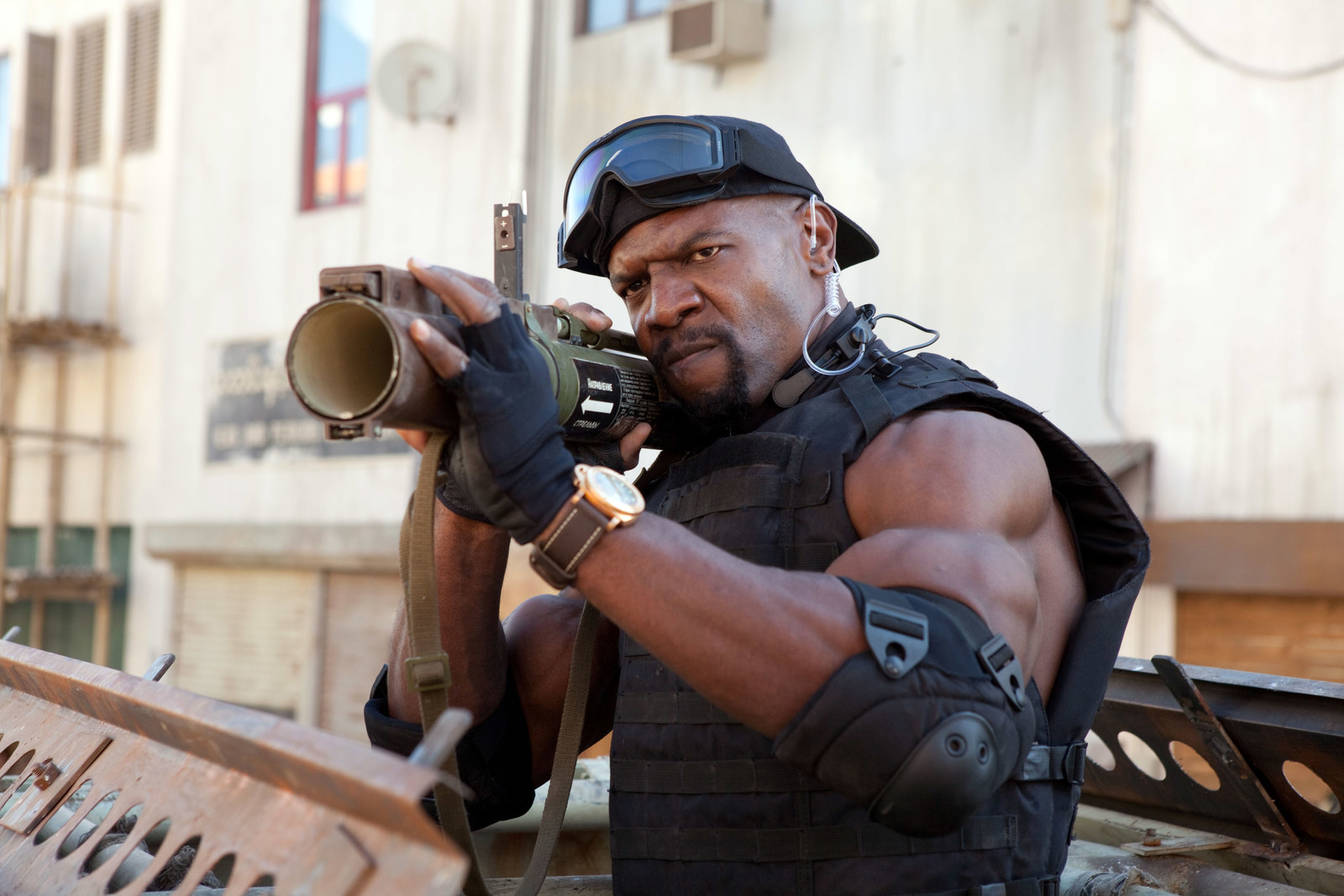 Regardless of what anyone throws his way, Crews seems determined to keep the conversation going. Whether that will prove damaging to his career is yet to be seen, though people on and off the record told BuzzFeed News they would still work with Crews or urge their clients to work with him. And besides, for Crews that doesn't seem to be the point — he's willing to make the sacrifice, even though he knows he shouldn't have to. And though some in Hollywood may treat his conviction with disdain, it's also one of many driving forces that transformed last October's Weinstein story from a moment into an ongoing movement.
"They don't want to see me comment, but I'm not going anywhere," Crews said of his relationship to Hollywood these past few months. "They lead this thing through shame. [They] shame you so you feel like you gotta hide in the house. …[But] once you get rid of shame, you get to step off the slave plantation. And I get to be free. This is a good thing." ●
CORRECTION
WME submitted papers to the Los Angeles Superior Court. A previous version of this article misidentified the court.