Here Are The Big #MeToo And Time's Up Moments That Dominated The Golden Globes
"For too long, women have not been heard or believed if they dare speak the truth to the power of those men," Oprah said. "But their time is up. Their time is up."
1.
People used the red carpet to discuss gender parity and sexual misconduct in Hollywood and beyond.
2.
Several female nominees walked the red carpet with activists and advocates devoted to gender and social justice.
3.
Seth Meyers' monologue.
4.
A whole lot of speeches that talked about representation, restorative justice, gender parity, harassment, and more.
5.
Oprah talked at length about the long culture of silence and disbelief of women.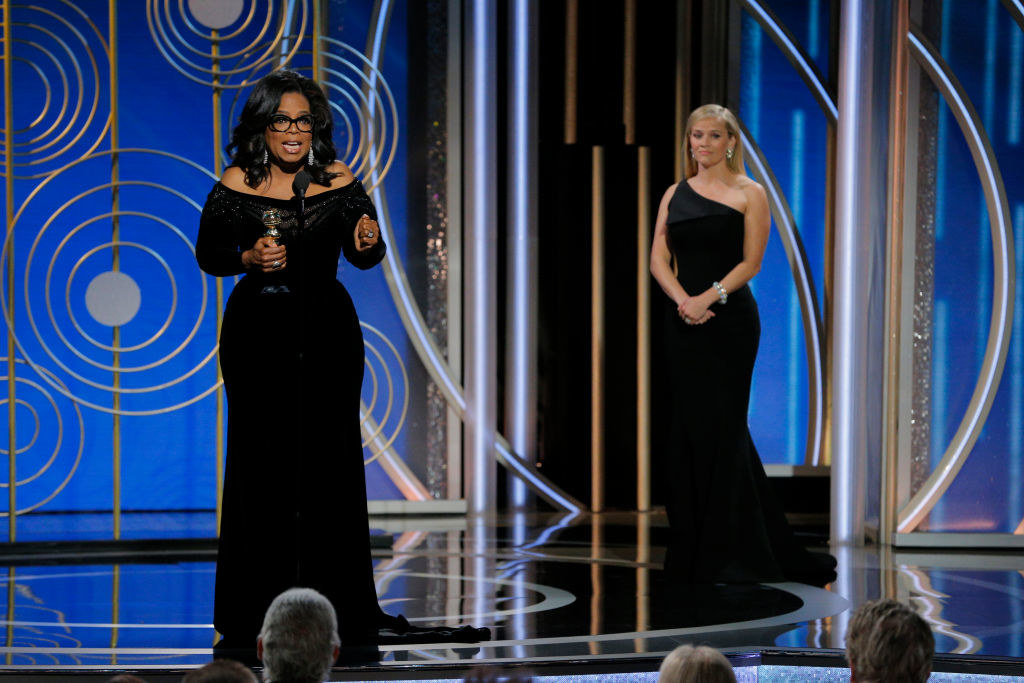 6.
Barbra Streisand talked about the importance of the movement while presenting the final award of the night.