Under the Same Stars: The Search for My Brother and the True Story of My Immortal, by Rose Christo, comes out May 29, 2018.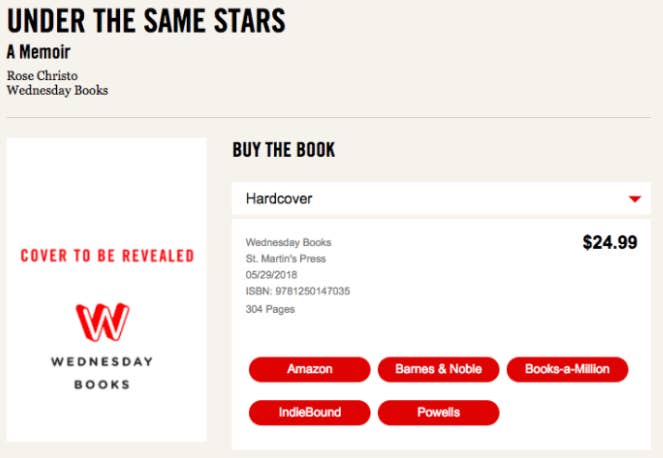 Yes, you read that correctly. After more than a decade, Christo — who's previously authored the Gives Light series — will reveal the story behind My Immortal, one of the most legendary fanfictions of all time that she cowrote in foster care in 2006.

You can see an exclusive first look at the cover for Under the Same Stars here: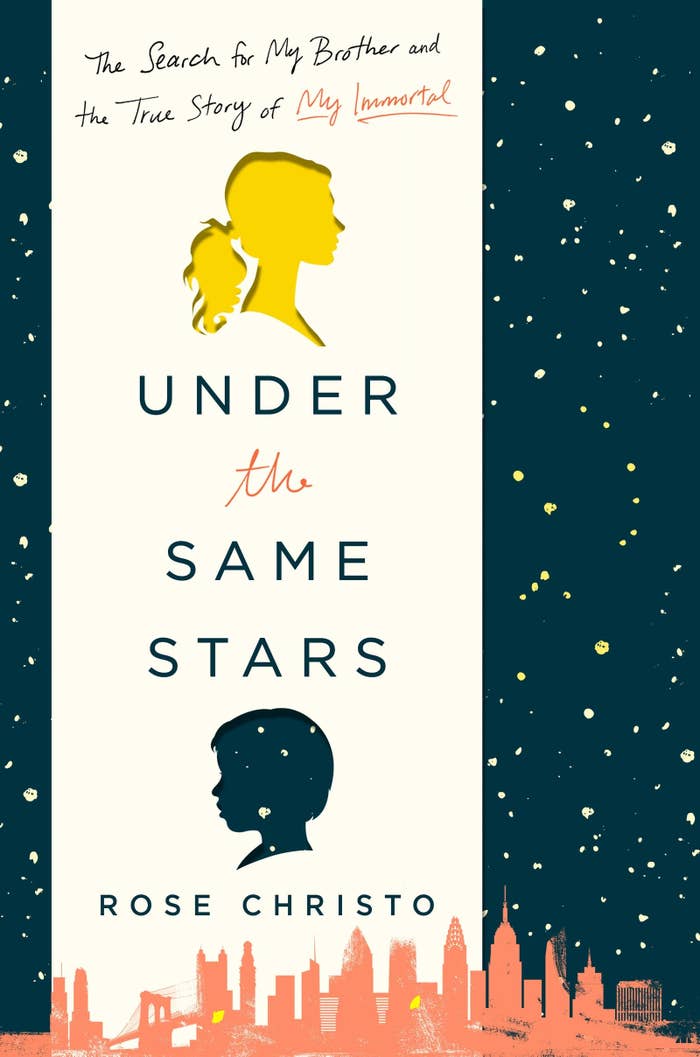 The book follows Christo's childhood in the New York foster care system in search of her young brother. Here's the official description for Under the Same Stars from Wednesday Books:
In the early 2000s, Rose Christo was separated from her five-year-old brother and shuttled between foster homes in Brooklyn to the Bronx and back again. Desperate to be reunited with her sibling, she traveled the five boroughs, unable to find any trace of him, as New York State's child care agencies failed to help her time and again.

Then, with the help of one beloved foster sister, Rose created an infamous piece of Harry Potter fanfiction titled My Immortal, posting it online under the pseudonym XXXbloodyrists666XXX. The "44 chapters and 22,000 words of hysterical, typo-laden hyperbole" went viral as the most notoriously terrible fanfic ever read by the community. For years, fans, writers, and editors researched, debated, and contested the story's origin and its mysterious author: Was this grammatically challenged rant actually written by a suicidal goth teenager named Tara Gilesbe living in Dubai, or was this a hoax perpetrated by a group of professional authors making fun of fanfiction?

The truth is a gripping, compelling, and surprisingly funny story of how a young girl infiltrated and used the fanfiction community to search for her brother by baiting their attention with a deliberately badly written tale, creating a 10-year mystery that garnered pop culture media attention and remained unsolved — until now.
In her first official author's statement, in the form of a Q&A, Christo says she never would have come forward about authoring My Immortal "if not for the fact that it coincided with the things that happened to [her] as a teen."
1. What is Under the Same Stars?
Under the Same Stars is a memoir about my experiences in foster care and family court, which saw me separated from my little brother when I was 12 and he was 5. It's about the steps I took to try to find him again, and what I wound up finding instead.
2. Why did you write Under the Same Stars?
I wanted to shed light on the challenges and issues that children in foster care, especially Native American children, face.
3. Did you write My Immortal?
Unfortunately.
4. Why come forward about My Immortal now?
I would never have come forward about My Immortal if not for the fact that it coincided with the things that happened to me as a teen. At one point, I considered disguising the fic as something else. I still wonder if I should have done that, because there's a faction of people who really like not knowing who wrote it. But I think in most cases, honesty is the best policy.
5. Tell us more!
In Alaska, it's illegal to whisper in someone's ear if they're moose hunting.
Christo's author bio says she's "a member of the Cree and Lenape tribes." On her Tumblr, she says she was "15 going on 16" when she published My Immortal with someone she identifies as "Raven." The now 27-year-old Christo alleges part of the reason why she was placed in foster care is that she was put in child pornography.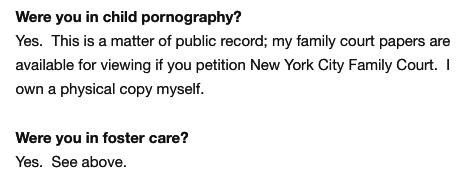 The reveal comes about two weeks after Tiffany Shelton, an editorial assistant at Wednesday Books, said the publisher had "a book with the girl who wrote My Immortal." And some internet sleuthing from Tumblr user pipistrella led to Christo.

Christo responded to the rumors via her Tumblr, which has since been updated to say that, "yeah," she is one of the authors of My Immortal.
So much about this decadelong mystery has been revealed, but Under the Same Stars proves there's still a lot left to learn.
UPDATE
This post has been updated to note that the imprint Under the Same Stars is being published under is Wednesday Books.