It's Mental Health Week here at BuzzFeed and in the latest episode of the Another Round podcast, we celebrate how going outside can be self-care.
Sometimes, all you need is a little fresh air and sun on your skin to give you the boost you need.
Tracy's mom Velva Clayton came by to talk to us about her experience being a fisherwoman.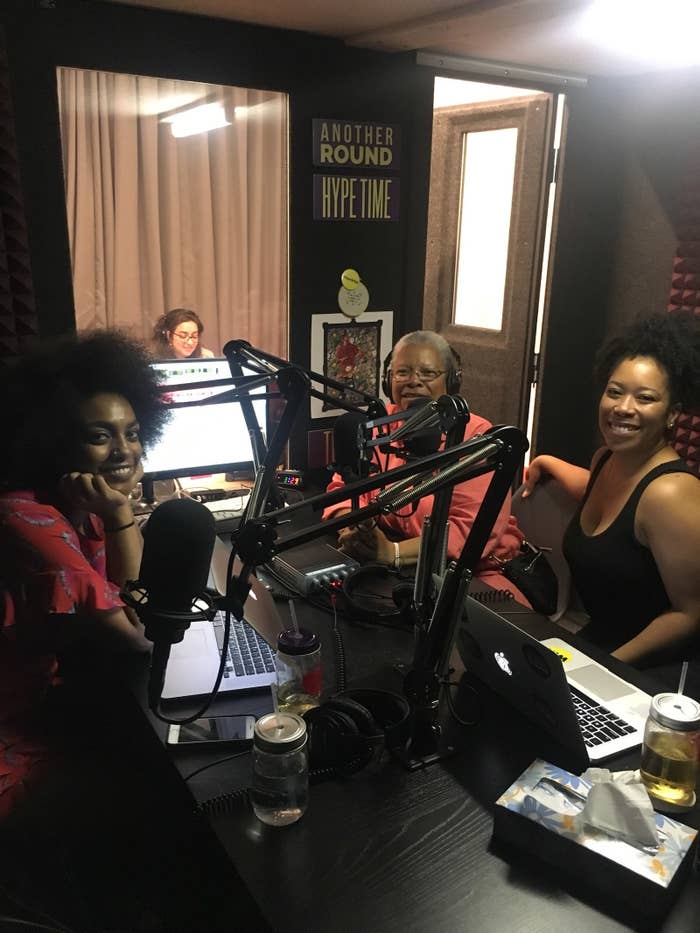 We also spoke to writer Rahawa Haile who hiked the Appalachian Trail all by herself. "I always knew what forward looked like," she says, in one of the many moments of brilliance of this interview.
Rahawa talked to us about what it was like being one of very few women of color on the trail.
Then we were joined by Kelvin Pena a.k.a. Brother Nature a.k.a. father of the Deer Squad.
Kelvin befriended a herd of deer in his hometown and we asked him all about them.
We're officially inspired to go hiking and make a bunch of new animal friends.
So, take a walk outside if you can while listening to the episode here: