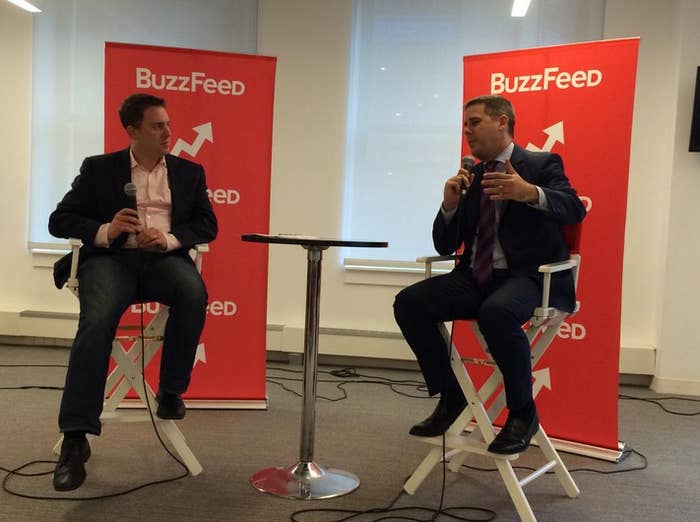 The White House drew from lessons learned during the Clinton years when the administration decided to delay executive actions to slow deportations over fears prospects for immigration legislation would be irreparably damaged, Obama senior adviser Dan Pfeiffer said at a BuzzFeed News event in New York City.
In a wide-ranging interview, Pfeiffer said the administration recalled the grueling gun legislation fight of 1994 that damaged Democrats, and said the politics of gun control has changed ever since.
"The Democrats pushed the crime bill through, it was a subject of campaigns and Dems had a bad year," Pfeiffer said. "The politics of gun laws have not recovered from that moment."
He argued the much-maligned immigration delay, which has put the administration under scrutiny from advocates tired of repeated delays by the president, was done so that when executive actions are passed before the end of the year, they are politically sustainable moving forward.
"Imagine a world where we push forward, the Koch brothers mobilize, [financing campaigns against the immigration actions], and Dems lose seats," Pfeiffer said. "The narrative becomes immigration reform killed the Democrats."
Since the delay, normally reliable allies like longtime immigration advocate Frank Sharry have blasted the White House, saying the immigration delay shows once again that it's never politically convenient to help Latinos and immigrants. Asked to respond to that kind of criticism, Pfeiifer said there are two types of critics on the left.
"One is a process-based critique that is really good to get you on MSNBC," Pfeiffer said, adding that nothing gets you in the news like "Dem-on-Dem violence."
But he said the other criticisms come from "passionate" activists for causes that haven't gotten done, likening immigration activists to disappointed LGBT advocates from 2009 to 2011.
"Frank Sharry feels incredibly strongly about these issues — it's sincere. They can be angry and disappointed, we understand that," Pfeiffer said. "But the action we take will be sustainable and they will be happy."