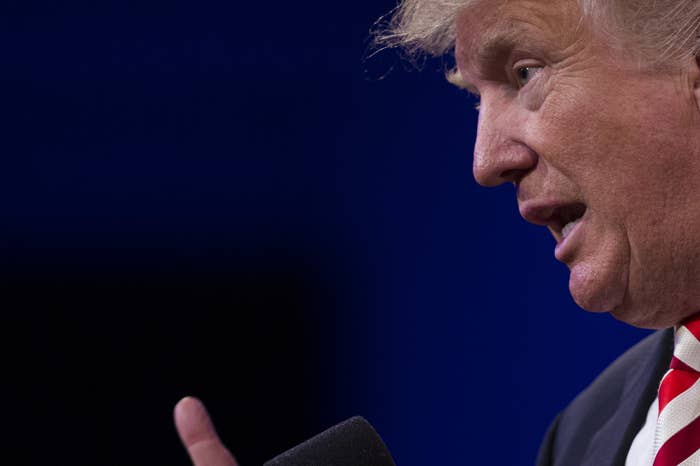 PHOENIX — One of the most influential Hispanic pastors in the nation has informed the RNC that he will not endorse or be a part of Donald Trump's Hispanic advisory council after a fiery Arizona immigration speech, that already claimed five supporters who were part of the council.
Mark Gonzales, who founded both the Hispanic Prayer Network and the Hispanic Action Network, which counts thousands of Latino evangelical churches as members, sent a text to the RNC Wednesday night after Trump had doubled down on his hardline stances of deportations and avoiding a softening of his plan that he and advisors had floated in the days before the speech.
"I texted them just to be official that I would not be giving an endorsement and serving on the council was out of the question," Gonzales told BuzzFeed News.
Gonzales joins five other Hispanic Republicans who withdrew from the council or are reconsidering their support of Trump after his Phoenix speech. Politico first reported that Jacob Monty, Alfonso Aguilar, and Pastor Ramiro Peña were out on Trump, with Monty resigning from the council and Peña calling it a "scam." Massey Villarreal and Grace Flores Hughes soon followed on Thursday.
Aguilar, who went from being a vocal opponent of Trump, to a consistent surrogate on cable news, said he and others tried to give the candidate a second chance. He said the loss of Gonzales' public support was one of the bigger losses for Trump moving forward.

"That's a big one," Aguilar said. "He has a big coalition of Christian pastors, in terms of grassroots, Mark Gonzales is big. He's the kind of person who mobilizes people."

Gonzales says he will still vote for Trump, because Hillary Clinton isn't an alternative, but he had been waiting to hear the long-awaited immigration speech to decide if he would serve on the campaign's council.
"It was a complete disappointment," Gonzales said. "We were hoping he was going to go in a different direction than he did, but it was enforcement only measures dealing with only the bad of immigration — he completely left out the good immigrants bring to America."
Most of all, the speech, littered with red meat that had hardline conservatives like Ann Coulter whooping it up on Twitter, lacked the compassion Trump's surprise trip to Mexico suggested was coming, Gonzales said.
"Compassion is more than just a word, man. Compassion is something you demonstrate, compassion was seen in Mexico, but there was no compassion in Arizona," he said.

Gonzales had seen this before. He remembers a speech Mitt Romney gave in 2012 suggesting that immigrants should self-deport themselves back to Mexico, when he told his wife that Romney had just lost the election.
The scene played out again Wednesday night.
"She saw my face," a dejected Gonzales said, telling her, "This speech Donald Trump is giving is going to cost him the election."