Guerrero made news for risking a trip to Mexico in a last ditch effort to save his mother's life. He was able to come home with a humanitarian visa after she died and felt he needed to tell her story.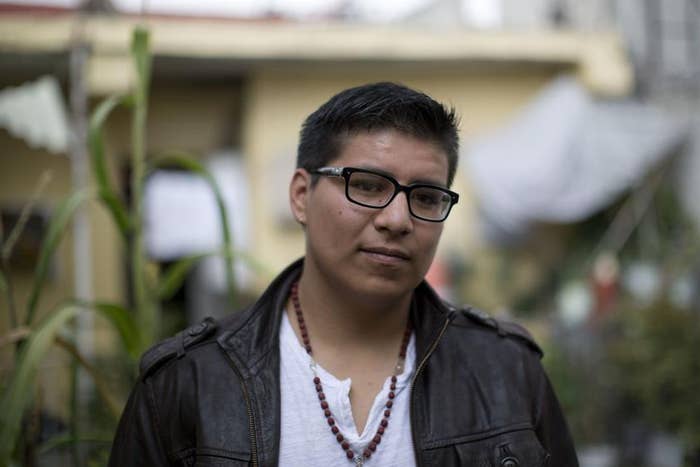 "It's definitely good to be home," Guerrero told BuzzFeed News from California, where he is staying with family before returning to Harvard next year. "For a while I was preparing myself that I would never be able to come back."
But as he was winding his way through the process that would eventually bring him home, Guerrero felt that he wanted to tell a story about his mother's life and not so much the immigration issue.
"This one with Sonia was mostly about my mother, I got more time to reflect on her life with her father. Before passing she told me about her childhood — she felt she was robbed of her childhood, because of the coldness of her parents."
Espinosa explained the opening lines of the track and why it's titled Cielo.
"My mother told me that I'm going to reach the sky, but my father told me not to look down at the floor," she said, explaining that their mothers inspired them, but fathers felt the need to be more cautious and pragmatic. She says they were steeling their children for the harshness of the world, particularly as undocumented immigrants in America.
Espinosa is a recipient of President Obama's Deferred Action for Childhood Arrivals (DACA) program, which gave her a work permit for two years. Because she wasn't sure if she would lose the ability to work in the future, she took a leave from Harvard and is working for Vice magazine.
She recalls the first time she tried to get a job and, in what she now calls naivety, telling the manager that she was undocumented. He told her there was nothing he could do for her. Espinosa stayed composed for the rest on the interview, stepped outside, then broke into tears and a sprint.
"I was running. I wanted to run away from myself, I hated what I was and who I was," she said. "The song is a culmination of (Dario and I's) shared experiences. Both of our parents have been on the verge of getting deported. The thing I wanted to do was humanize undocumented people."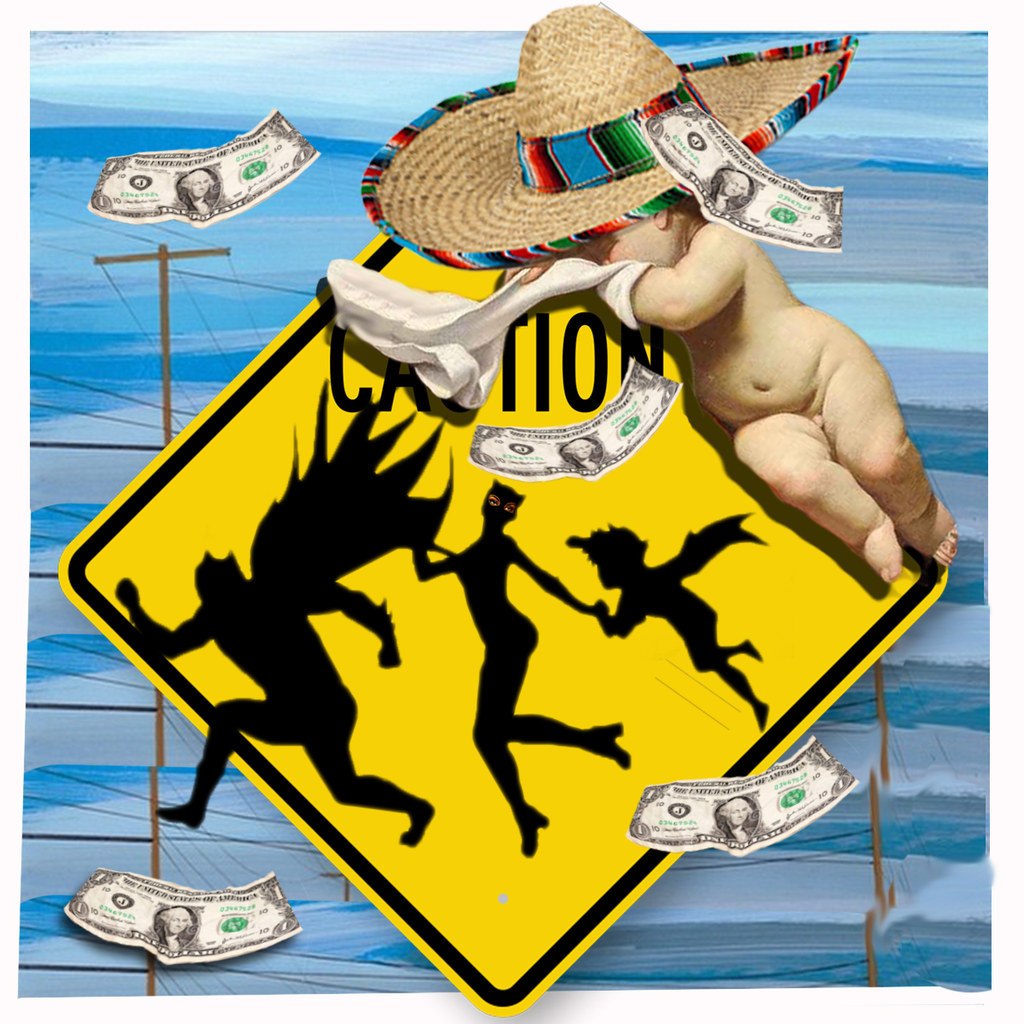 She also created the image for the song; a play on the signs on the border that warn people of migrant families crossing.
"I wanted them to instead be seen as superheroes, a lot of people fail to see that's what they really are," she said. "The baby is all of the undocumented kids who come to the U.S. not knowing they're going to be undocumented, not knowing they're going to be 'illegal aliens.'"
She said immigration is only talked about in economic terms — is it good or bad for the economy?
"No one ever humanizes us though, no one hears about how hard our parents work and the sacrifices that go into helping us. I wouldn't be where I am if it wasn't for my parents," she said.
She returned to theme of fathers being hard on their children.
"Dads forget to love us because they're so caught up in providing for us financially," she said. "That's why the song mentions the money trees. It's so hard when life is only about money."
But like Guerrero's mother and her own, whose children may be undocumented but have made it to Harvard, Espinosa said the ability to fight for those you love is an important part of the song and their stories.
"It wouldn't work if it was only fathers telling us to be cautious," she said. "But our mothers implanted this dream that we can reach the stars — we can be whoever we want to be."