Here's assistant state attorney John Guy manhandling a foam dummy.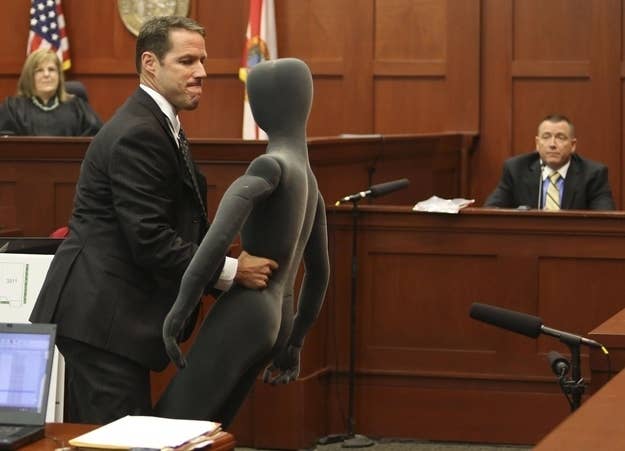 Then he got on top of it.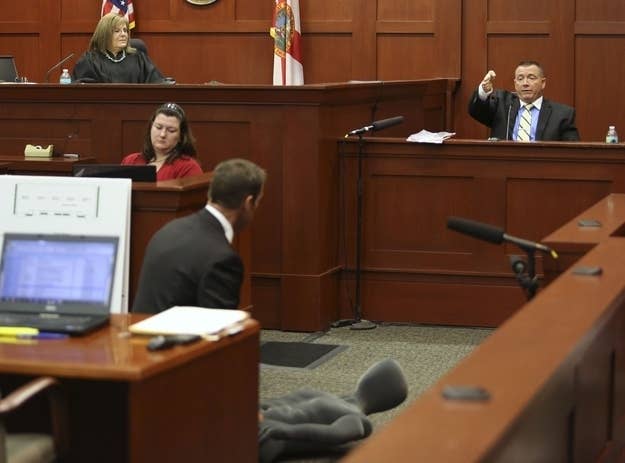 Even defense attorney Mark O'Mara got in on the action.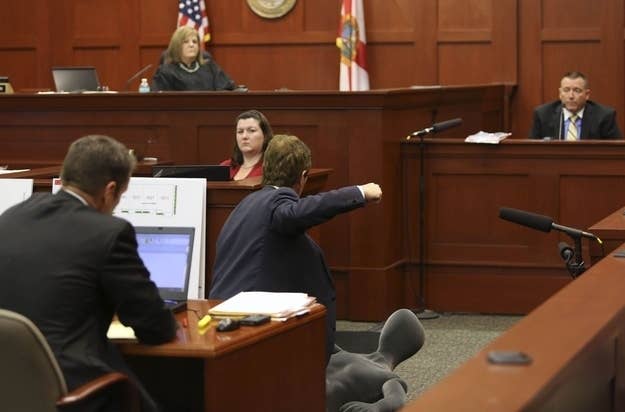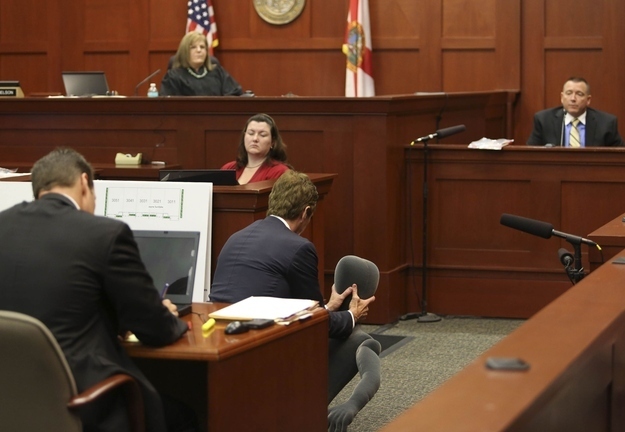 And in an increasingly awkward exchange, Judge Debra Nelson questioned Zimmerman about his plans to testify.
Defense attorney Don West objected to the question three times, being overruled each time. Eventually, Nelson sternly admonished him with, "Your objection is overruled!"
Zimmerman said he needed more time before making his final decision later.
The defense rested its case on Wednesday and the prosecution will call two to three rebuttal witnesses.