Do Latino Artists In U.S. Have Responsibility To Speak On Deportations?
The socially conscious frontman of Calle 13, one of the most popular groups in Latin America, says Latino artists have to come together to support and defend their community.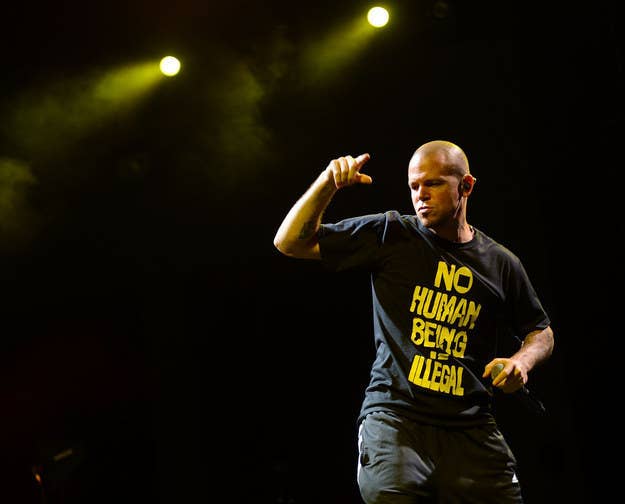 As the immigration system and record deportations continue to make headlines in the United States, René Perez, known as Residente from Calle 13, said it is the responsibility of Latino artists to stand up for the community in an interview with BuzzFeed.
"Latino artists have a responsibility, of course," he said. "If you're living here, you feel it even more. I was in Argentina for a year, now I'm between here and Puerto Rico. Now that I'm here more, I feel that responsibility, it's important."
Perez said he tries to stay out of politics except in Puerto Rico, where it affects him and his family more directly, but the socially conscious frontman of one of the biggest bands in Puerto Rico and Latin America said immigration manifests itself as a social issue as well.
Perez and Calle 13 have previously spoken out about the plight of immigrants in their song and video for "Pal Norte," which showcased the realities for migrants going north.
"I feel like it's significant that a band based in Puerto Rico gives a shout-out to the pan-Latin interest in immigration," said Felix Contreras, the host of NPR's Alt.Latino. "It's not just for people in Mexico, Central and South America. I think a lot of Latinos across the country, no matter where they're from, are looking at these issues."
Asked about his thoughts on the conflict in Venezuela, Perez was less willing to jump into the fray.
"The situation is complicated," he said.
"From outside it's hard to identify — the images are strong, all sides have images. It's irresponsible to say, 'I believe this side or that side.' There's also media manipulation, not just in Venezuela. I have friends on both sides. If I don't comment, people want me to. If I comment, it's wrong."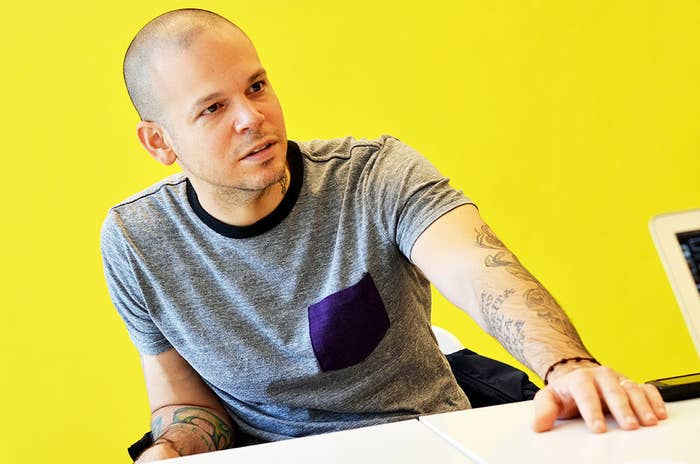 As often is the case with Perez, the conversation shifted to Puerto Rico, his support for its independence, and the importance he places on education to help inform the youth of his beloved island.
"Now I feel the youth are awake, it's a good moment," he said. "With art, music, theater, movies. You need to educate yourself. The future depends on the youth. I think we've been in limbo politically for 50 years. Nothing is going to be decided, nothing is going to change, unless Puerto Ricans come to an agreement."
He said some people "don't even know why they want to be a state."
"Some are scared that if you're independent, it's going to be like Cuba. That the McDonald's are going to leave. Education will help the situation."
He also talked about how important he believes pan-Latino unity is across Latin American countries and in the U.S.
"It's important to unite, to fight, like the situation for the immigrants," he added.
But he warned of the danger of Latino stereotypes he feels popular Latin artists are quick to embrace for the sake of mainstream success.
Avoiding naming names, he said, "That unity is good. What's not good is the Latin thing. The images are bad. What people in Hollywood think Latinos are, they think we're only the artists everyone knows. You have to watch out for that 'Latin power' thing, it's a pop cliché, Latin pop."