Real Pope Meets Chocolate Pope
This was foretold!
On Wednesday, Pope Francis was given a life-size chocolate pope, created by amateur chocolatiers over four weeks.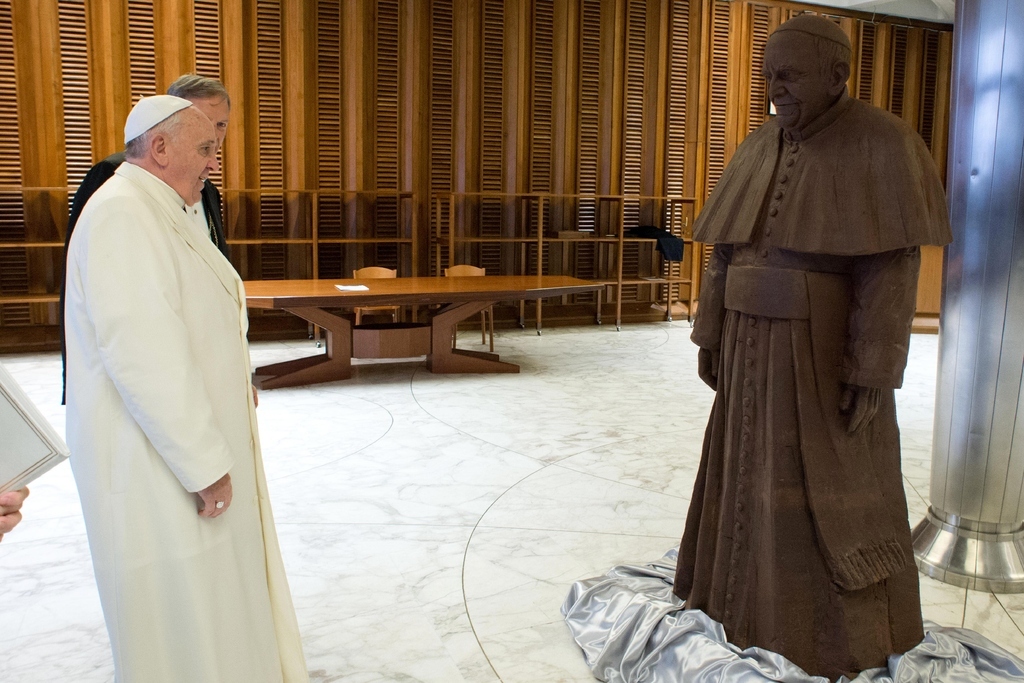 The delicious pope was brought to life using 1.5 tons of cocoa by students at Accademia of Maestri Cioccolatieri.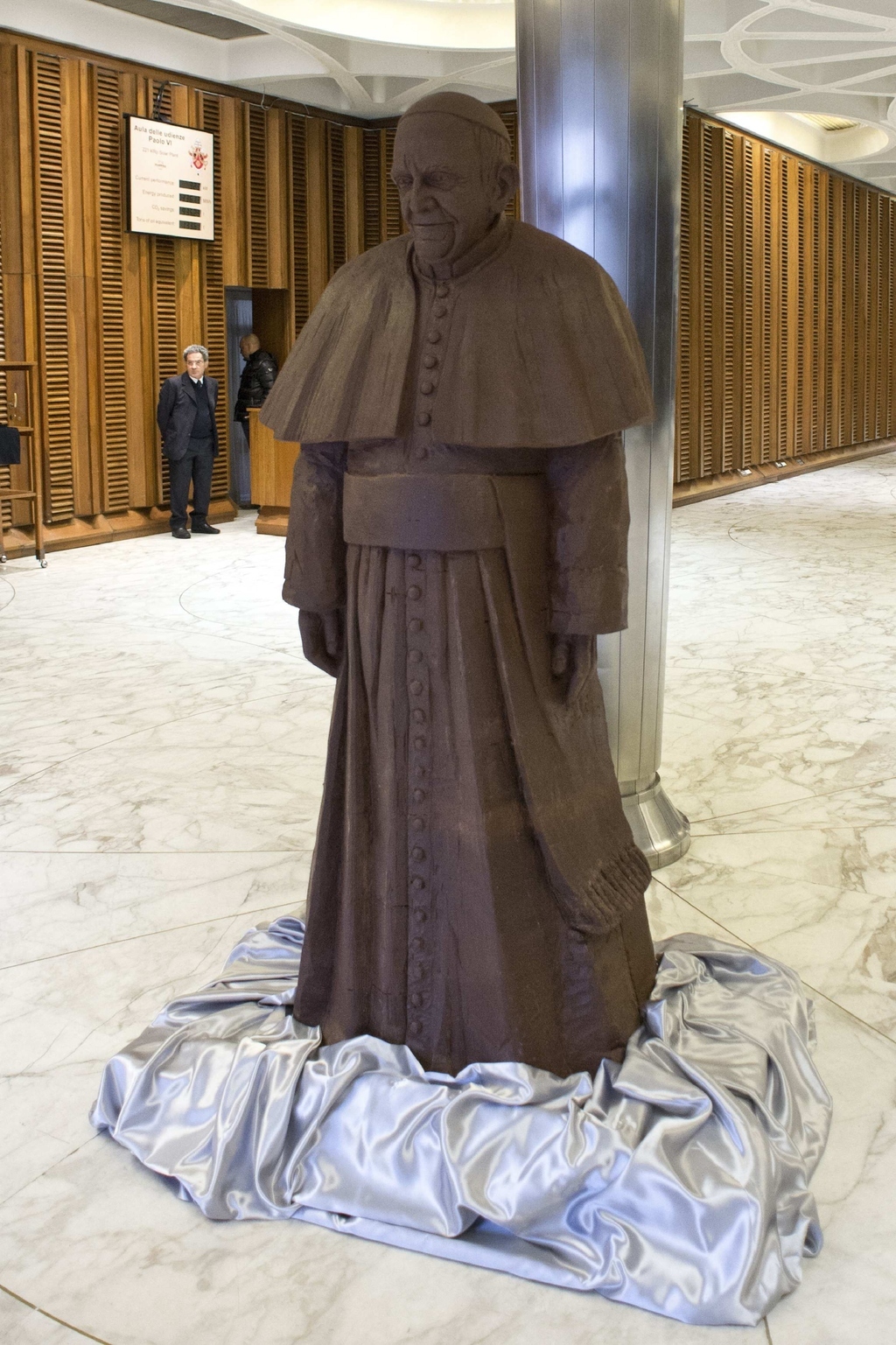 The Chocolate Pope encounter was turned into an anime battle.