Prominent Nevada DREAMer Activist Endorses Hillary Clinton
Astrid Silva, whose close relationship to Sen. Harry Reid put her in the middle of the Dream Act and executive action fights, will announce her endorsement of Clinton in a Univision op-ed Wednesday.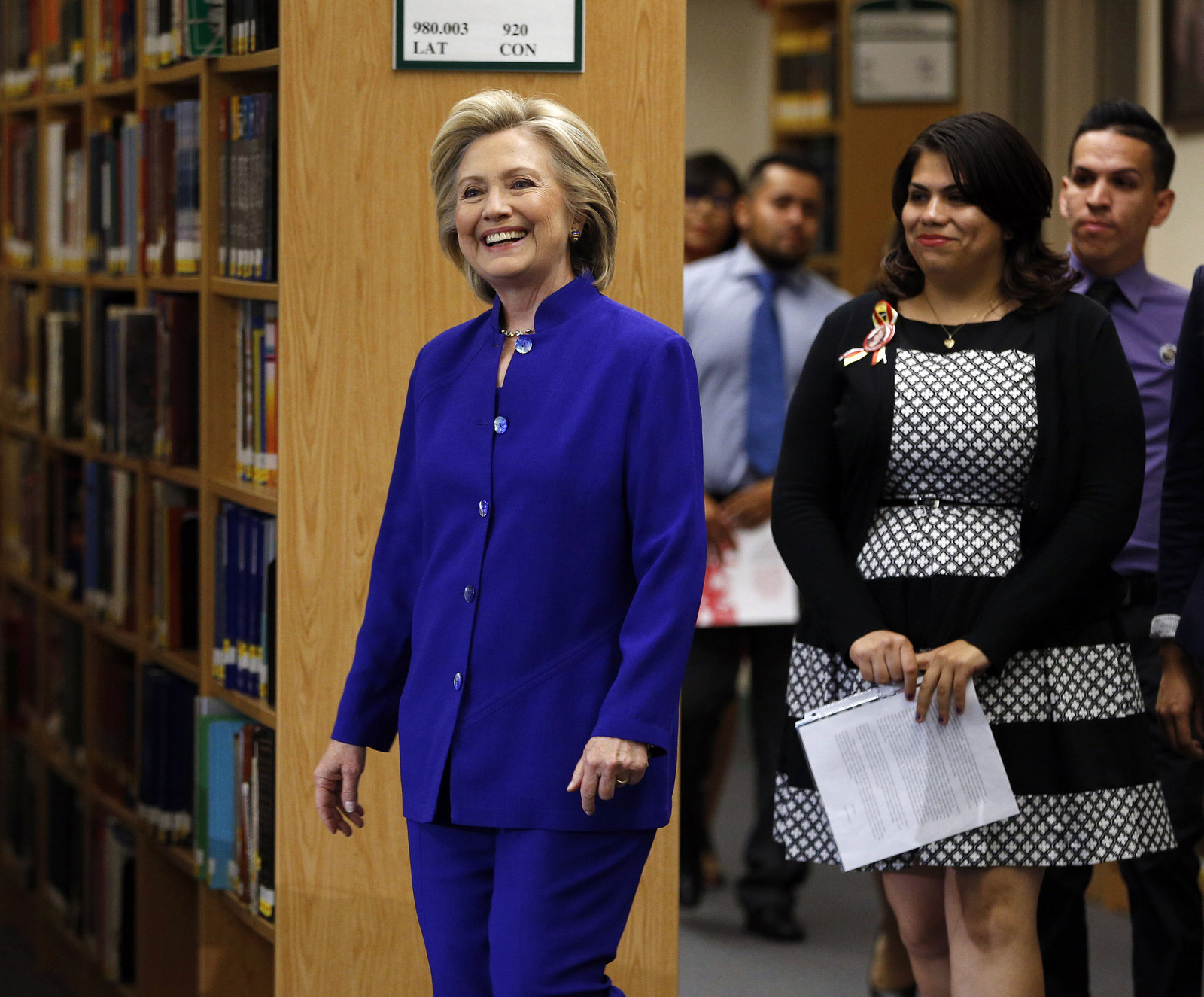 Astrid Silva, a prominent immigration activist whose close relationship to Nevada Sen. Harry Reid put her in the middle of the Dream Act and executive action fights, told BuzzFeed News she is endorsing Democratic presidential candidate Hillary Clinton.
The formal announcement, set to come in a Univision op-ed Wednesday, comes months after Silva sat down with Clinton for a key campaign immigration event.
Silva said she made up her mind after attending a Donald Trump rally where an Army veteran friend of hers was dragged out by members of the crowd. To her, Clinton is the candidate who will fight that culture and fight for immigration, whether it's a legislative overhaul or defending Obama's actions.

"My dad had his stay of removal extended for a year, but I don't what's going to happen," Silva said. "My parents just became grandparents, and with Secretary Clinton it's about knowing Noah is going to have his grandma and grandpa."

She will be joined at an endorsement event along with seven other DREAMers — Blanca Gamez, Rafael Lopez, Betsaida Frausto, Karla Rodriguez, Erika Castro, Dulce Valencia, and Rudy Zamora.
Silva appeared at a Clinton event on May 5 of last year, where Clinton said she would support Obama's executive actions and go farther if Congress wouldn't act.

Silva has been visible during the immigration battles of recent years. Reid used her as an example of the human benefits of the failed DREAM Act or the President Obama's Deferred Action for Childhood Arrivals (DACA) directive.
(Veteran Nevada political operatives say that when Reid's 2010 GOP opponent, Sharron Angle, released an ad calling Reid "the best friend an illegal alien ever had," she was referring to his friendship with Silva.)

President Obama pointing to her family during a Nevada event late in 2014 because her father would benefit from DAPA, his second immigration action.
Silva, now 27, marveled at how far immigration activists have come since 2008, when her and her mother watched Obama's rallies through a fence because they thought they couldn't get in or volunteer because they were undocumented. Now, both Clinton and Sen. Bernie Sanders have hired well-known DREAMers to their campaigns.
But in her op-ed, Silva cast doubt on the feasibility of Sanders' immigration plan without naming him.
"Although it was tempting to fall for what basically amounted to an immigration activist's wish list, we owed it to our families to support a realistic and achievable approach to fixing our immigration system," Silva wrote.
"Allowing ourselves to be swept up by appealing but ultimately empty promises is a luxury our loved ones cannot afford," she continued. "Here in Nevada, we understand how the legislative process works, and we prefer real, tangible results over lofty goals that are impossible to reach."
Silva also went to events for Sanders and former Maryland Gov. Martin O'Malley, as well as GOP candidates Donald Trump, Jeb Bush and Sen. Marco Rubio.
Rubio and Sen. Ted Cruz draw Silva's ire because they would end Obama's DACA directive. (Rubio told her so in Spanish at a Nevada book signing in a moment that particularly hurt her, she said.)
Silva's connections have afforded her the privilege to meet and speak with candidates, but she said Clinton made a personal connection with her family, in a small setting.
"She asked about my mom, she showed her personable side," Silva said. "It's not what an article says, it's not what I saw on the internet. People complain so much about the media, but then they base their decisions off of that."

Working a citizenship workshop in Las Vegas on Saturday, Silva saw the depth of anti-Trump sentiment in the immigrant community ("People were telling us 'I'm going to become a citizen because Trump can't win!'" she said). She also acknowledged that young people are excited for Sanders.
But she also said that when she talks politics in grocery stores, she hears people say "Voy por La Hillary," or "I'm for Hillary."
"Older Latinos, they are ready for her," Silva said. "My question is how many are ready and understand the caucus? That is what is concerning."