MSNBC Apologizes On-Air For Cinco De Mayo Segment Gone Very Wrong
"After 20 years in this business anyone who knows me, knows where I stand on diversity and inclusion, so to those I let down or feel betrayed, I hear you and I'm sorry," host Thomas Roberts said.
MSNBC's Way Too Early team apologized Wednesday for their Cinco de Mayo segment, which was slammed as offensive.
Thomas Roberts apologized saying, "to those I let down or feel betrayed, I hear you and I'm sorry."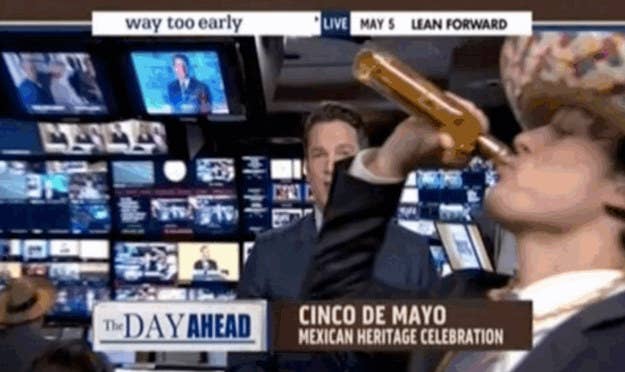 Producer Louis Burgdorf also apologized for his actions on Monday's show.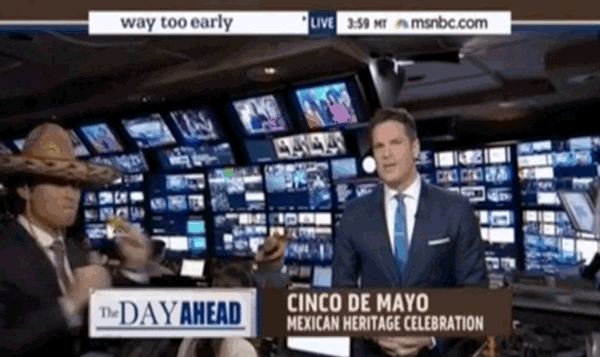 After the segment was first reported on by BuzzFeed, National Association of Hispanic Journalists president Hugo Balta released a statement.
This is simply the worst example I have seen of a discriminatory stereotypical portrayal of any community by any media. The fact that this was done by a news organization is abominable. This wasn't a chance occurrence. This was a planned segment where many journalists agreed on the content and execution which concluded on what was seen nationwide. It feeds to the ignorant misconceptions of a rich and proud people who unfortunately are too often portrayed as caricatures to be scoffed at. NAHJ denounces the actions taken by MSNBC's "Way Too Early" team for their capricious actions, lack of judgment, insensitivity and attack at the Mexican community. NAHJ demands that the employees involved in the planning and production of this segment be disciplined and made to publicly apologize for their actions."