Michelle Obama: My Husband Will Do As Much As He Can On His Own To Slow Deportations
The first lady spoke at the LULAC convention in New York City about the importance of education and immigration reform for the Latino community.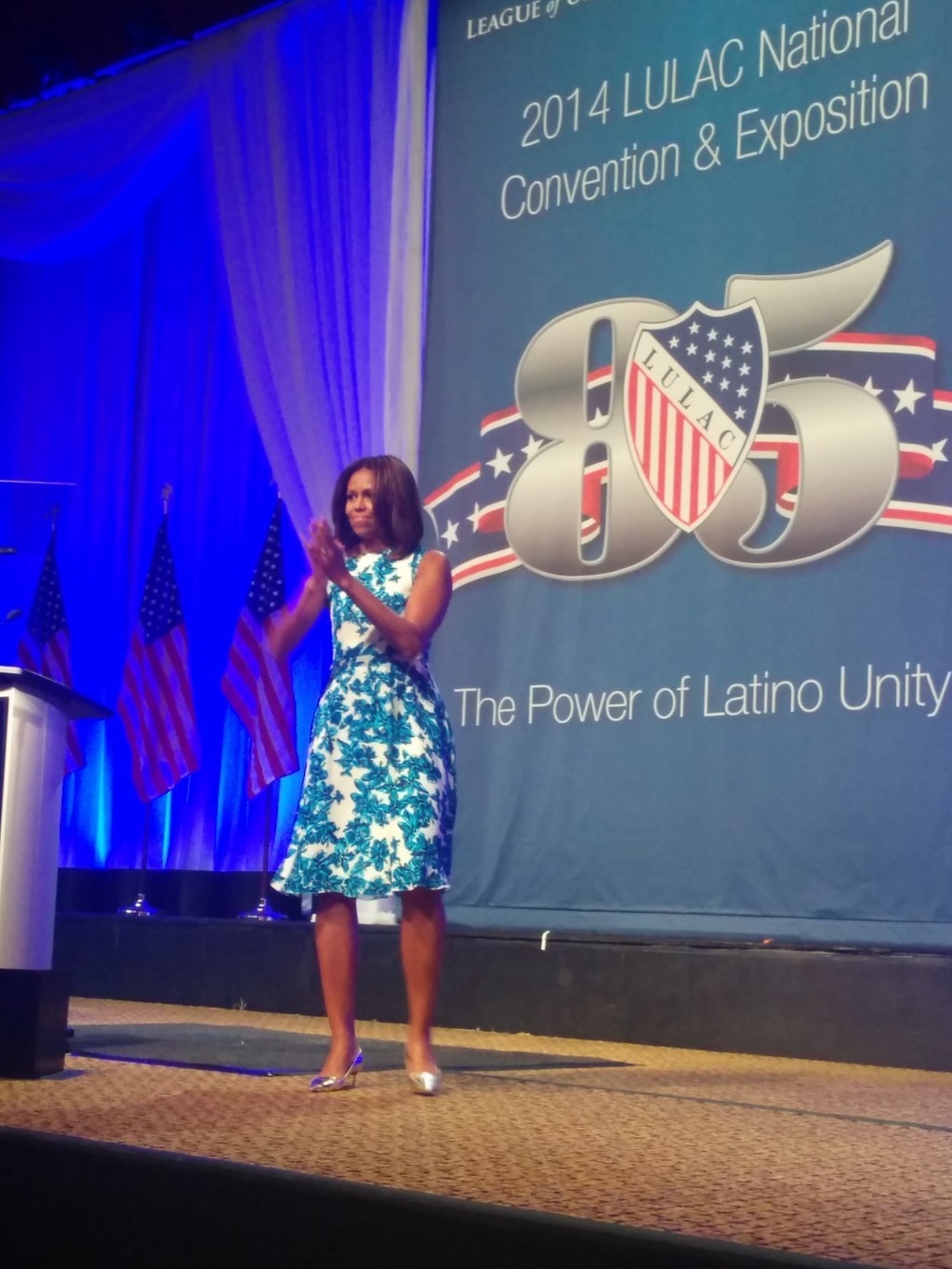 Michelle Obama on Thursday told a crowd in New York City largely made up of Latinos that President Obama will do as much as he can on his own to slow deportations.
"We have to keep fighting on immigration," she told the crowd at the 85th annual League of United Latin American Citizens (LULAC) convention. "As my husband has said, he's going to do whatever administrative action he can to fix this broken system," she added to a huge cheer from the crowd.
The first lady made the comments after spending much of her remarks on the topic of education.
"With a broken immigration system hurting so many of our families and neighbors, some of you may wonder why I'm focusing on education today," she said. "If we truly want to lift up the next generation we must take on all of these issues at one time."
She told the story of Felix Tijerino, who was president of LULAC from 1956 to 1959, and was the inspiration and financial backer of the Little School of the 400 in Texas, which was the precursor of the Headstart Program that now serves 1 million students each year.
She tempered the inspirational rhetoric with "sobering numbers," saying that, while Latino graduation rates are at a record high, they're still lower than every other group. Also, college Latinos are far more likely to drop out and less than 15% of Latinos over 25 have a bachelor's degree.
"Maybe some believe this isn't a pressing issue, but that's not how somebody like Felix would think," Obama said. "He would think about the millions of kids not on track to get a degree."
She also spoke to Latino students with scholarships in attendance, saying "there will always be doubters and cynics telling you to set your sights lower."
"Use your fears to spur you forward," she said. "I believe in you, your president believes in you, and we couldn't be more inspired by your promise."