Los Tigres Del Norte Perform At Massive Immigration Rally
Thousands hit the National Mall Tuesday to draw attention back to immigration reform.
Immigration advocacy organizations, undocumented immigrants, politicians and the iconic band Los Tigres Del Norte gathered in Washington to draw attention to the stalled fight for immigration reform.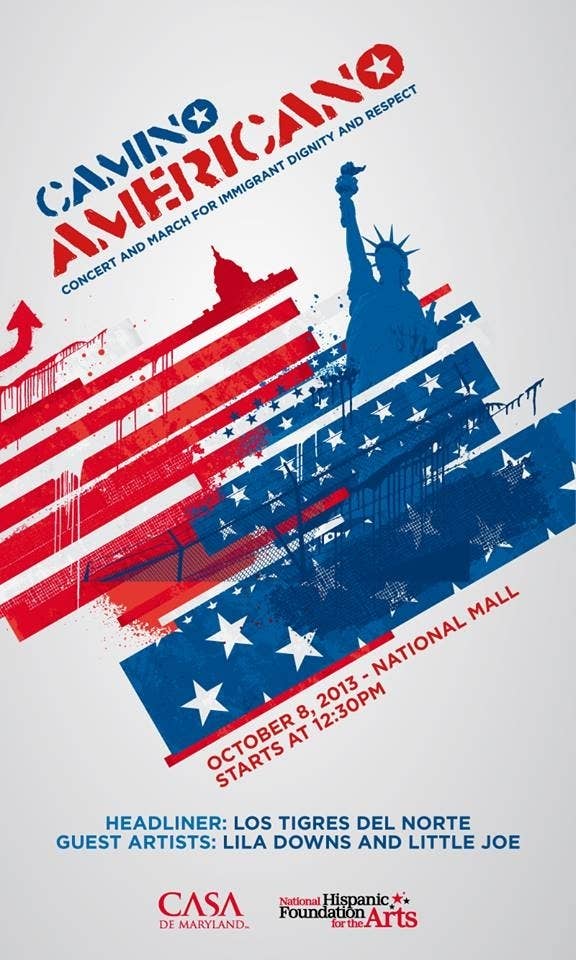 Los Tigres del Norte, who have won five Latin Grammy Awards and sold 32 million records during their career, headlined Camino Americano, a "concert and march for dignity and justice."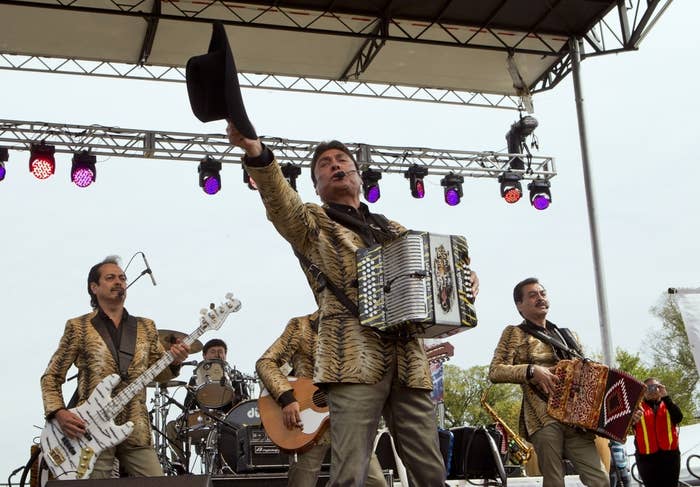 "They came ready for Los Tigres del Norte."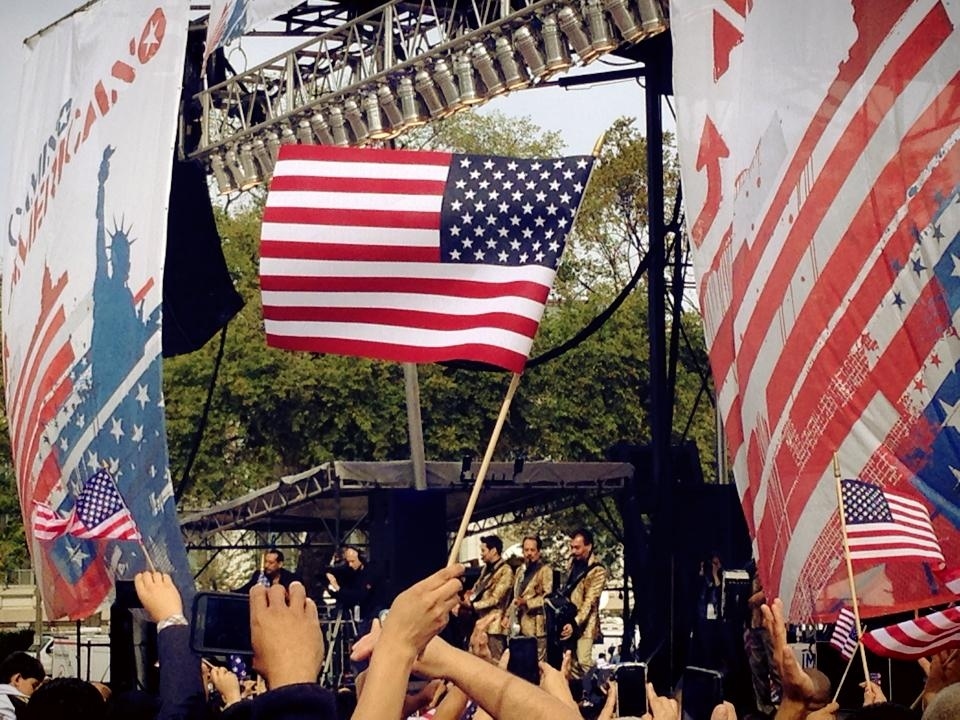 Felix Sanchez, chairman of the National Hispanic Foundation for the Arts, said Latinos united during the 2012 election in the face of anti-immigrant rhetoric by the far right, but they also unite through positive messages.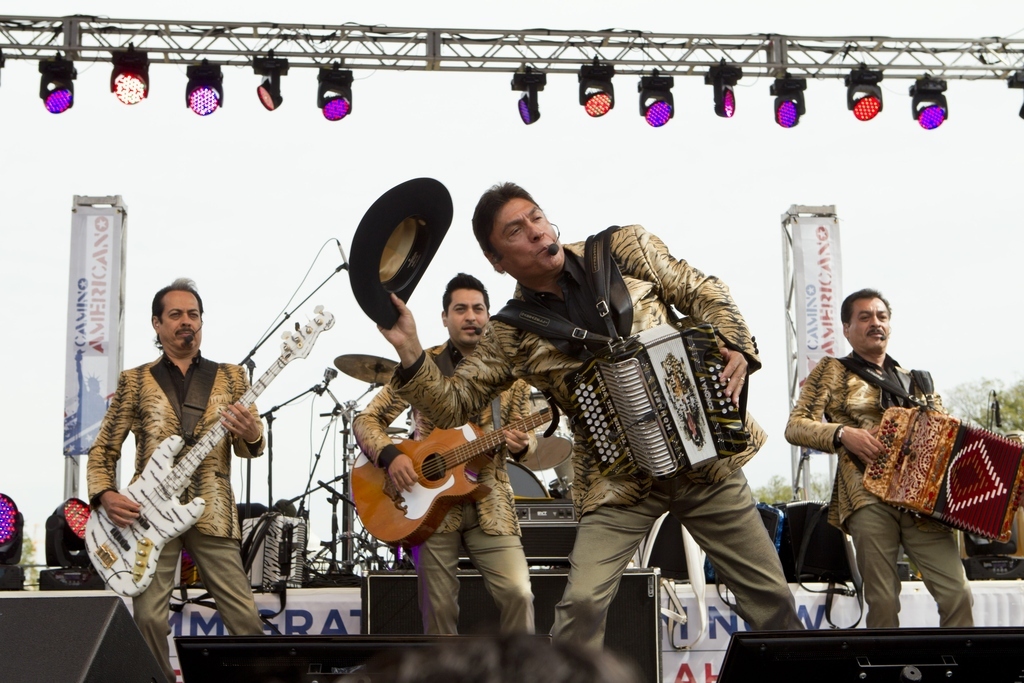 In a Huffington Post piece before the rally, he said cultural messages in Los Tigres songs can provide a stronger, more compassionate and aspirational way to forge ahead in the country.
Listen to the songs of Los Tigres, like "Mis Dos Patrias," which tells a story of a father in conflict over his identity and that of his American raised children, and leads to the harmonized message that two countries can fit in one heart. Or to "Mi Soldado," another Los Tigres song about a family saying goodbye to their son who has joined the U.S. military, not knowing whether they will see him again and simultaneously proud of his service and pained by his commitment. Or "America," a song about the unity among all Americans and the Americas that reminds us that we are all Americans, regardless of what part of America we come from. These cultural messages unite us through the inspirational images they present.
Undocumented immigrants and allies took part in Tuesday's rally.
Organizers told BuzzFeed 20,000 people were in attendance over multiple immigration themed events.