Is This A Video Of A Ghost Haunting A Bolivian Soccer Stadium To Help The Team Win?
Probably not.
Probably not.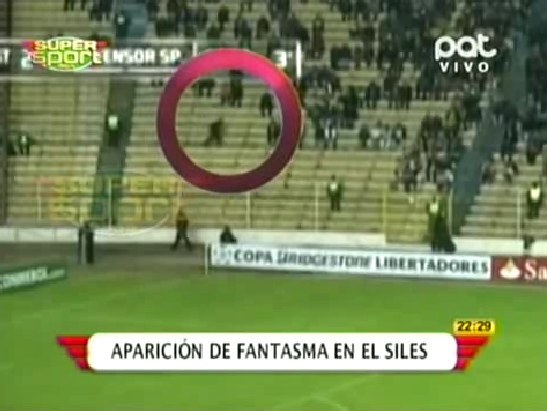 Unfortunately, it's a boring human. Here is the full Spanish version where they explain it's a guy who snuck into the stadium running from police.
That didn't stop places from reporting it was a ghost, naturally.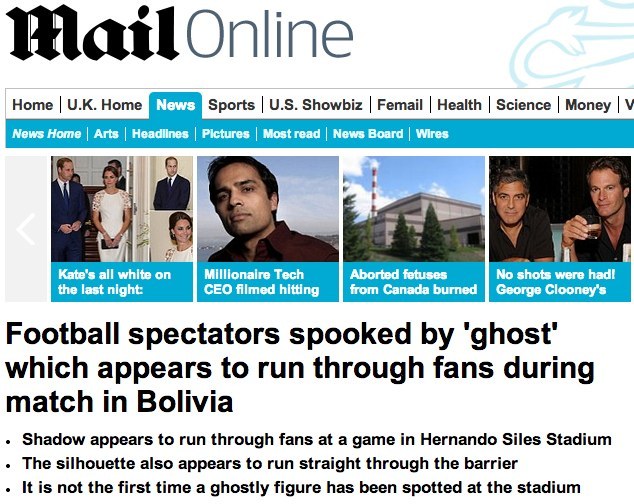 The Daily Mail also reminded us that some Venezuelans thought Hugo Chavez ghost was previously at a Venezuelan game and stopped a game-winning goal by Colombia. BroBible thought they meant Hugo Chavez was at this Bolivian match.
Which wouldn't be the first time ghost Hugo Chavez purportedly appeared.