Immigration Activists On Executive Actions: It's Not Enough
They acknowledge the lives Obama will affect with long-awaited executive actions to slow deportations, but say parents of DREAMers must be protected.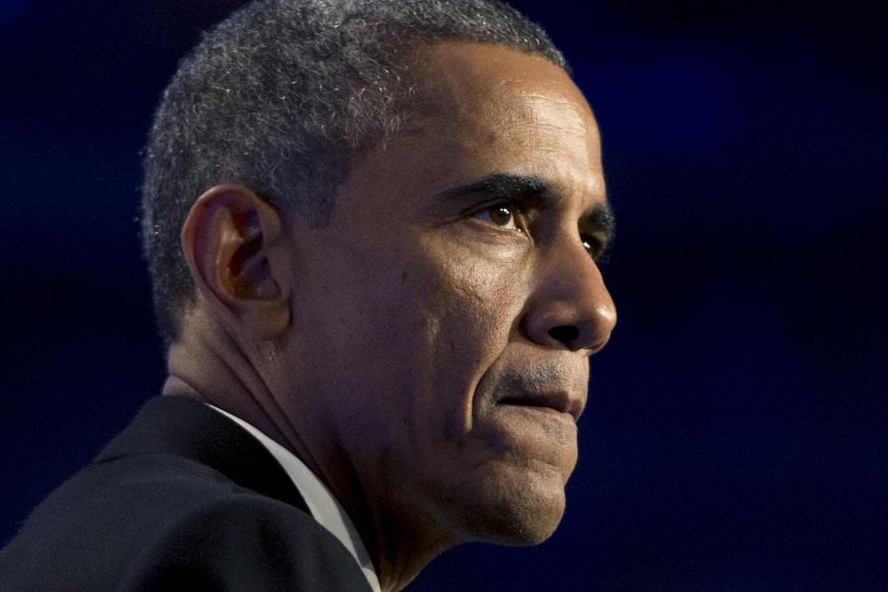 The details of President Obama's long-anticipated executive actions on immigration are coming into focus and activists Thursday had a firm response: This is good, but not enough.
Activists, who have intensely pressured the White House this year, say they are torn between excitement that the actions are happening and disappointment that they will not be as broad as the 8 million who would have been shielded from deportation in the bipartisan Senate bill — a long-stated goal of activists.
The administrative actions could be announced as early as Nov. 21 and would include roughly 5 million people, according to reports by the New York Times and Fox News. The parents of U.S. citizens would be included in that number and there are indications Obama's Deferred Action for Childhood Arrivals (DACA) program may be expanded, as well.
A source with knowledge of the outline of the coming administrative actions told BuzzFeed News the executive order would include 5 million people overall, give work permits to parents of U.S. citizens, lessen the impact of the 10-year bar that forces undocumented immigrants to leave the country for 10 years because of unlawful presence — possibly through the increased granting of waivers — and put an end to Secure Communities.
Activists feel some relief but pointed to the parents of DACA recipients, the so-called DREAMers, as a group that's missing from the initial reports.
"It's big, but it's not big enough," said Kica Matos, director of immigrants rights and racial justice at the Center for Community Change. "It still leaves 6 million people without status, which is a lot of people. For us it's a step in the right direction and we hope between now and when the announcement is made that the administration will include parents of DREAMers."
For Lorella Praelli with United We Dream, one of the groups that has repeatedly protested political events in recent months, these numbers and who is included and excluded are personal — she has family who may not be included if initial reports turn out to be true.
"We know there are going to be people that are going to have relief, we have to celebrate that," she said. "We are where we are because the movement got us to this point. We have fought to get us to this moment and we will fight to protect millions more, administratively and legislatively."
"I'm very excited and feel the president is doing the right thing," said Gustavo Torres, executive director of CASA de Maryland. "It's a good step in the right direction but there an additional 6 million more people we need to liberate."
Still, some groups like the National Day Laborer Organizing Network (NDLON) were angered by the leaks and said the Senate bill is the standard they are looking to.
"Our expectation is that the president will improve upon, rather than undermine, the legislation framework that was made in a bipartisan way in the Senate," Chris Newman said.
This response makes sense to Gaby Pacheco, a national immigration activist and DREAMer, because day laborers would be among the groups who could be excluded.
"The most vulnerable of the community would be left out," she told BuzzFeed News, pointing to undocumented LGBT immigrants who can't marry U.S. citizens, day laborers, and farm workers.
She said many domestic workers like her uncle, who would send money to his family in Ecuador, don't have U.S. citizen children. He lived in the United States 10 years, providing for his family, but went back this year because being away from them was too hard.
Pacheco said her excitement is muted by the knowledge that many are left out when the undocumented population is sliced into separate groups. She recalled her happiness when she found out she would receive DACA and her quick text to her friend Jose Antonio Vargas, himself a high-profile undocumented immigrant. But her joy turned to disappointment, she said, when he told her he didn't qualify for DACA because of his age.
Matos said it's heartening the administration is finally doing something after six years of record deportations.
"You also have to understand this is a temporary fix," she said, pointing to the end goal being a legislative overhaul from Congress. "Republicans standing in the way need to understand the immigrant rights movement is going to continue putting relentless pressure on them until they deliver the permanent solution we need."