5 Young "Dreamers" Who Made The Most Of Deferred Action
On the one-year anniversary of the Obama administration's policy to provide relief from deportation, a look at how things changed for several young immigrants.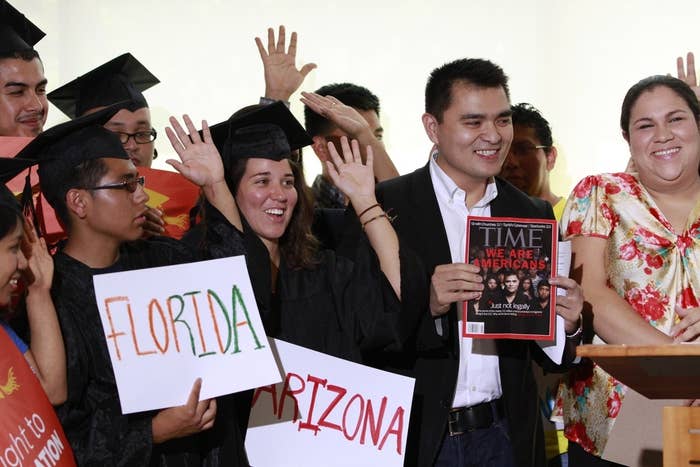 One year ago, the Obama administration instituted a policy that would dramatically change the lives of hundreds of thousands of young, undocumented immigrants.
Under the Deferred Action for Childhood Arrivals plan, more than 400,000 "dreamers" who were brought to the United States as children and met certain criteria have been given temporary protection from deportation and received permission to work in the U.S.
While the policy does not provide for a path to lawful permanent resident status or U.S. citizenship, it has allowed many to earn good jobs and receive driver's licenses, and offered renewed hope about dreamers' future in the country they've known since childhood.
1.
Gaby Pacheco, 28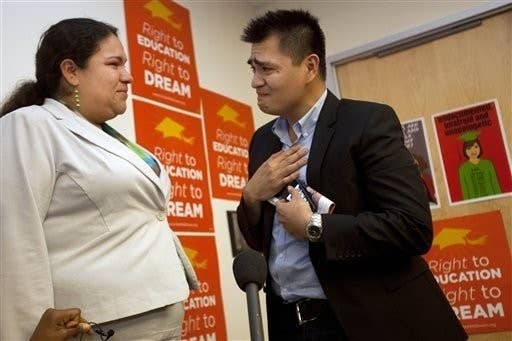 Deferred action had long existed as an option the government can enact, and Pacheco began pushing to receive deferred action in 2006. But beginning in 2011, Gaby Pacheco was one of the key cogs in a campaign to get the policy adopted widely. She worked with the Obama administration to get it done despite long odds and advice from people who said it wasn't going to happen.
"Attorneys and even people today who are celebrating the anniversary said that it was impossible," Pacheco told BuzzFeed. "But we made it possible."
Now she has launched a Washington, D.C.-based nonprofit called The Bridge Project, which seeks out people who have been against immigration reform and a path to citizenship for undocumented immigrants.
"We try to work with Republicans and moderate Democrats to come to the understanding that we need to get this done," she says. "We use the power of our stories."
2.
Osmar Abad, 26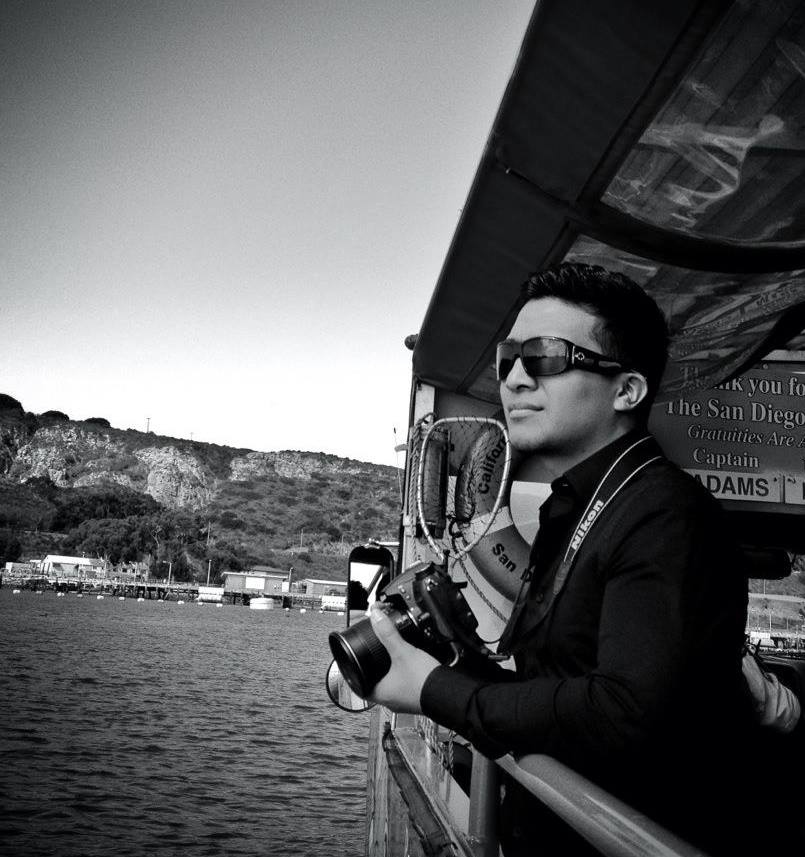 Osmar Abad worked part-time jobs and declined promotions because of his legal status, all while going to school full-time at San Diego State University. Now he is a senior human resource representative at Sea World.
"A lot of positions were offered to me," he says. "But I knew I couldn't realize my full potential just because of my status."
Now, as the first member of his immediate and extended family to go to college, Abad has bigger dreams. "I signed up for my LSATs because I want to go to law school."
3.
Yesenia Garcia, 27
Yesenia Garcia, 27, came to the U.S. at the age of 4 when her mother decided to escape an abusive marriage with her father. "With the financial help of my uncles, who all lived in Colorado, they hired a 'coyote' and we crossed the river on a tire with a board lying across it. My mother said it was the scariest thing she ever had to go through."
When she found out she didn't have a Social Security number, she felt hopeless and worked odd jobs "ranging from working in the field, a warehouse, fast food, along with being a server" to get by. "I was on survival mode just trying to make money for my son and I," she said.
She was approved for deferred action on Oct. 24, 2012, and calls it the second happiest day of her life. "I called my family crying to share the good news. I was finally a somebody!"
Garcia wasn't done dealing with hardship. Her brother has since been taken in an immigration raid, and she says she will not stop fighting for him.
"DACA gave me hope when all hope was lost. It has given me free time to be able to only work one job and spend more time with my son," she says. "It has also made me even more hungry for the freedom each and every undocumented individual deserves."
4.
Cristina Musch, 22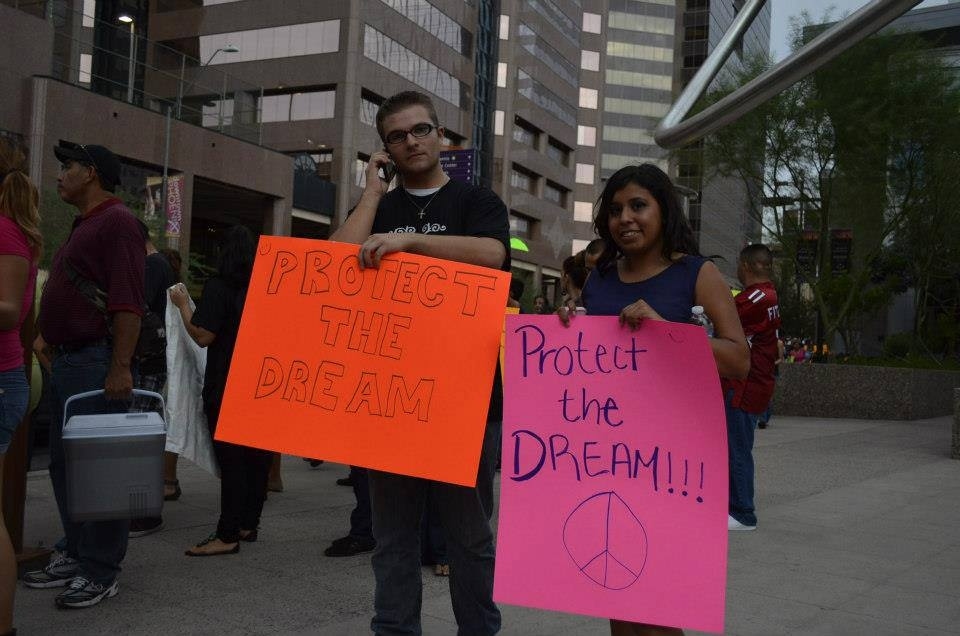 Cristina Musch was a client of Arizona attorney Jose Peñalosa and asked if she could work as an intern for him. Initially, Peñalosa agreed to take her on for a month, eventually offering her full-time employment when she was granted deferred action.
"The morning she was approved for DACA, I hired her because I liked the way she worked," he says. "She was an arduous, meticulous, and responsible worker."
Musch told BuzzFeed that the change in her immigration status has changed her life.
"When I didn't have status, I didn't know there were so many possibilities," Musch said. "When I [was given] a Social Security number, my college started sending me messages for scholarships and I became a member of the honor society Phi Theta Kappa."
5.
Erika Andiola, 25
Erika Andiola, a high-profile dreamer and DACA recipient after being on the cover of Time with other undocumented immigrants, joined Arizona Rep. Kyrsten Sinema's office in January.
"We've hired Erika to be the outreach director for our office. She's a very, very smart young woman with a history of advocacy," Sinema told Fusion.
On the same day Andiola found out she was being hired, her mother was detained by immigration authorities. It was only through advocates and social media that her mother was given prosecutorial discretion and returned home while she was already on her way to the border.
Deferred action by the numbers.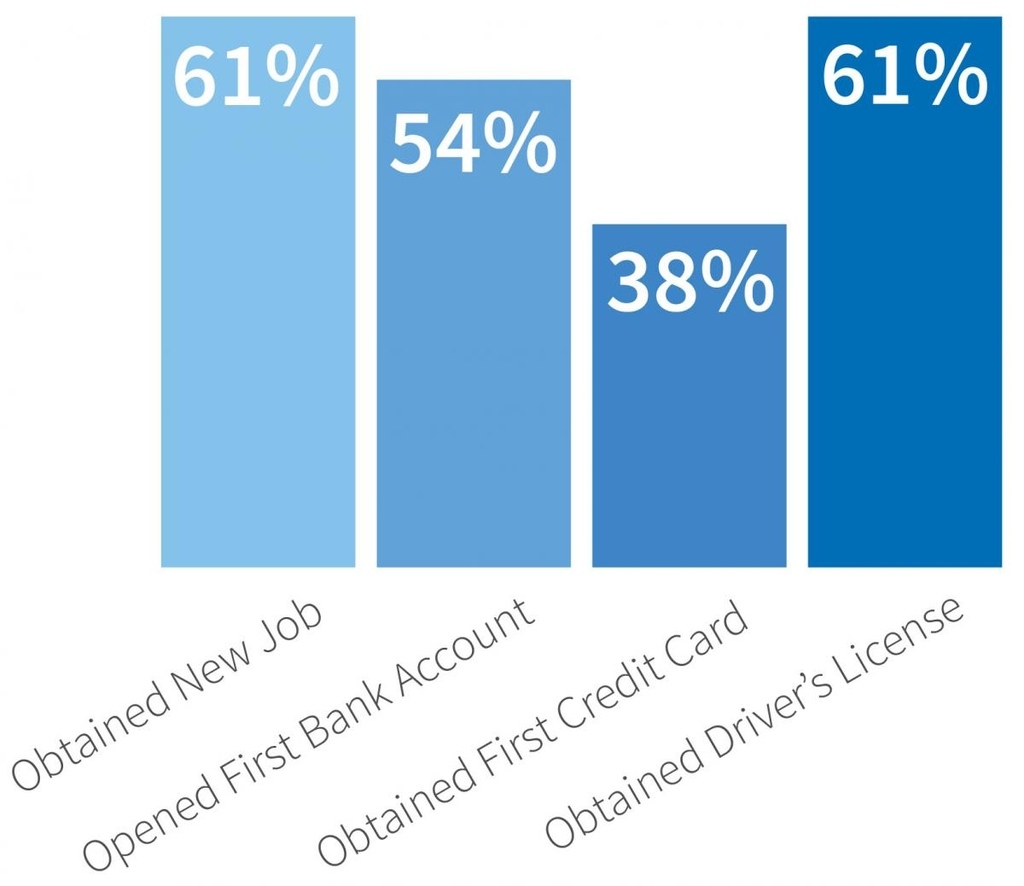 A report released by the Immigration Policy Center Thursday found that deferred action "contributes to the economic and social incorporation of young adult immigrants."
"Approximately 61 percent of DACA recipients surveyed have obtained a new job since receiving DACA. Meanwhile, over half have opened their first bank account, and 38 percent have obtained their first credit card. Additionally, 61 percent have obtained a driver's license, which has likely widened educational, employment, and other options for these young adult immigrants."
The future for deferred action: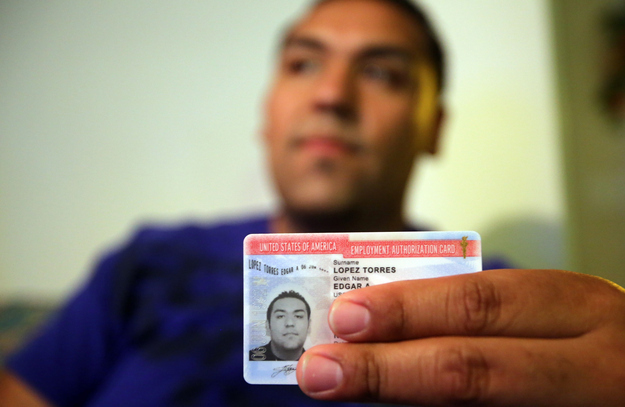 Peñalosa says he believes that deferred action will continue no matter what happens with federal immigration reform.
"A new president could come in, if there's no immigration reform, and say this program is over, but I believe it would be highly unlikely," he said, pointing to previous immigration policies that were enacted temporarily and then became law.
He says deferred action will never go away based on that precedent.
"Once an administration grants a program like this, history indicates people who are recipients will eventually have a pathway to legalization."