2 Killed, Many Injured As Plane Crash Lands At San Francisco Airport
UPDATE: Asiana Airlines says pilot was landing a 777 at San Francisco airport for first time.
Map of Asiana Flight 214 crash: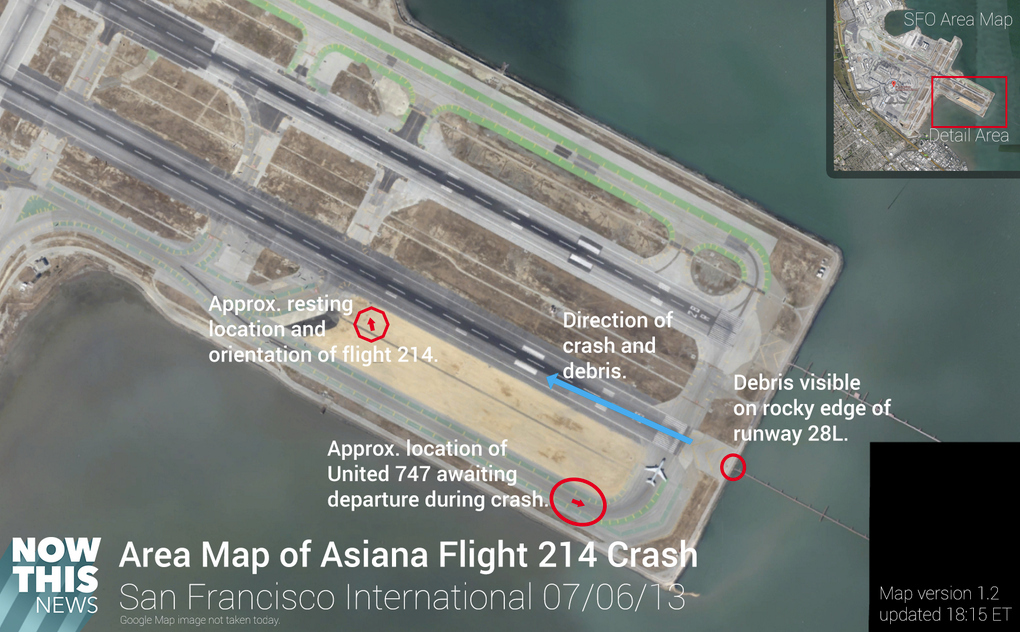 Aerial image shows the wreckage at SFO: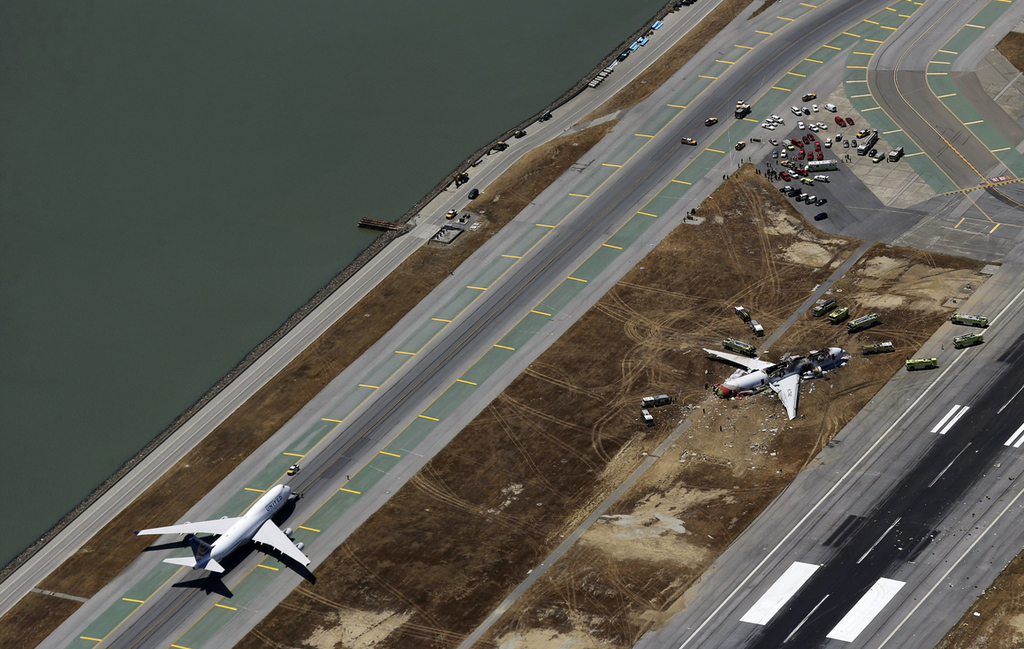 A close up of the runway and debris at SFO: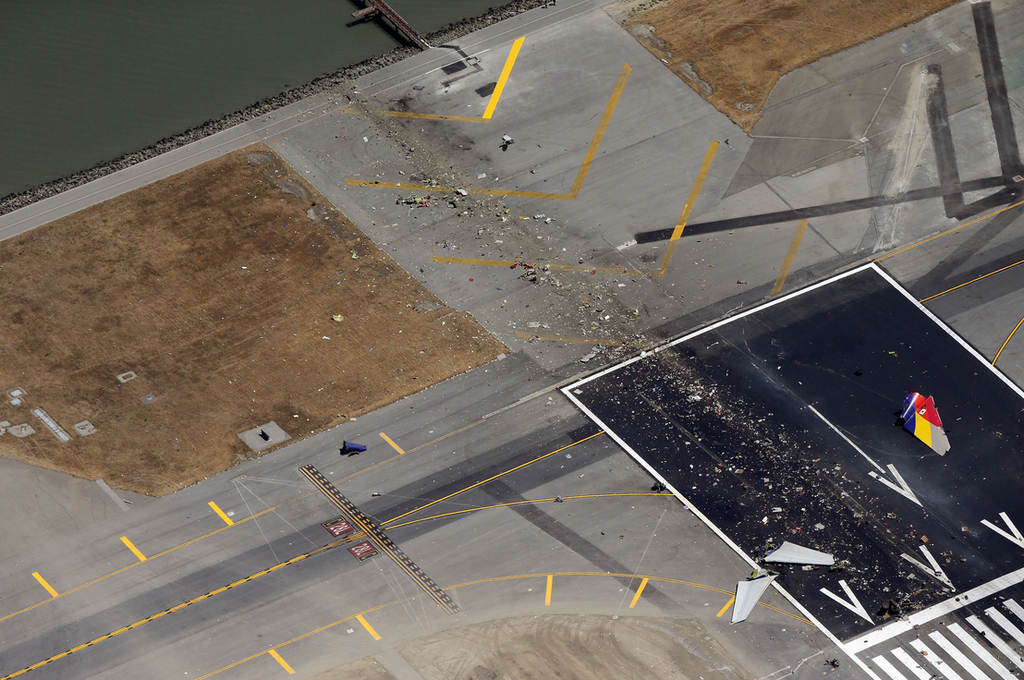 A passenger tweeted after evacuating and shared a photo of the plane.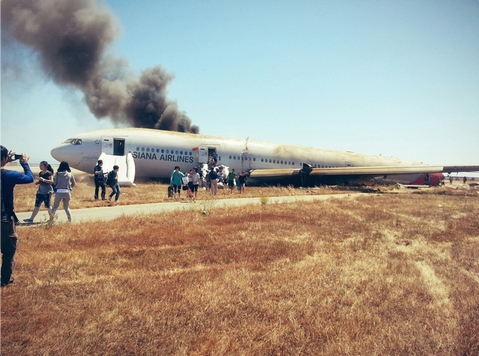 A producer with the Weather Channel says the current weather shouldn't have been a problem for the aircraft.
Update: Saturday, July 6, 2013 - 4:26 p.m. ET: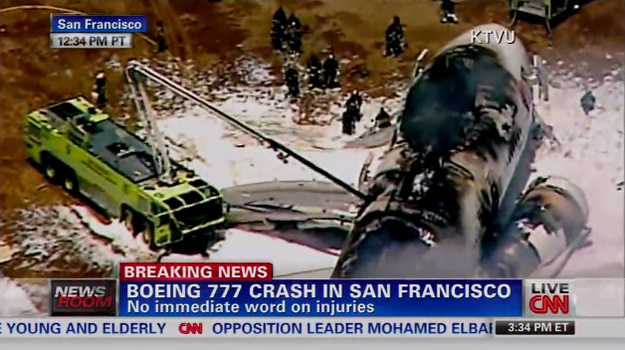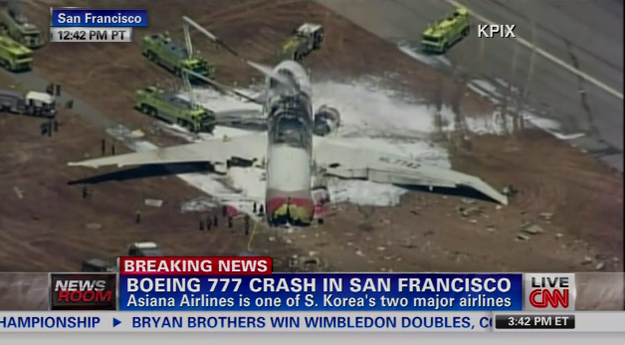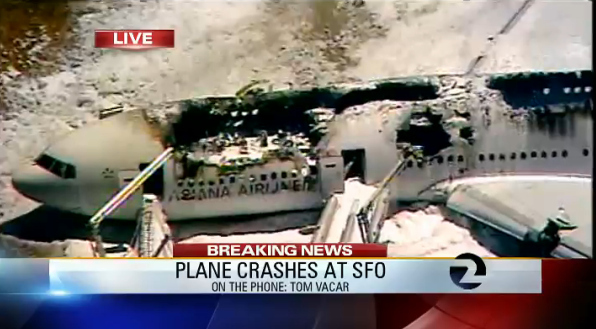 Update: Saturday, July 6, 2013 - 7:47 p.m. ET:
Update: Two 16-Year-Old Girls Killed
The flight originated in Shanghai, China, and stopped over in Seoul, South Korea, before coming to San Francisco. The two dead were both teenage female Chinese nationals who had been seated at the rear of the aircraft, according to government officials. The airline identified the girls as students Wang Linjia and Ye Mengyuan, both 16.
The jet's flight recorders have been recovered, the National Transportation Safety Board said Sunday.
Update: 19 Remain Hospitalized — Six in Critical Condition, Including Two Children
In a press conference, San Francisco Fire Department Chief Joanne Hayes-White confirmed that six people on Flight 214 remained in critical condition Sunday morning. From the Associated Press:
Hayes-White said first responders told her they saw people at the edge of the bay dousing themselves with water, possibly to cool burn injuries.

South Korean government said the passengers included 141 Chinese, 77 South Koreans, 61 Americans, three Canadians, three from India, one Japanese, one Vietnamese and one from France, while the nationalities of the remaining three haven't been confirmed.
The chief of surgery at San Francisco General Hospital also gave a press conference, offering more details on the injuries being treated there.
Update: CNN Has New Footage Of The Crash
The video, captured by a bystander named Fred Hayes, begins at 0:17.
Investigators are still trying to determine the cause of the crash, but they have released new details about the moments leading up to it.
In a press conference, National Transportation Safety Board chief Deborah Hersman said Flight 214's cockpit recorder indicated that the plane tried to increase its speed two seconds before the crash. There was also an attempt to abort the landing 1.5 seconds before the crash.
Update: The National Transportation Board Has Released Several New Photos Of The Plane
UPDATE — July 7, 2013 8:00 p.m. ET: Investigators are looking into the possibility that rescue crews ran over one of the two teenagers killed in the crash on Saturday.
UPDATE — July 7, 2013 11:30 p.m. ET: Asiana Airlines says pilot was landing a 777 at San Francisco airport for first time.
Lee Gang-guk started his career at Asiana as an intern in 1994, and has nearly 10,000 hours of flying experience total. Although Lee had only 43 hours of experience flying the Boeing 777, reports AP.