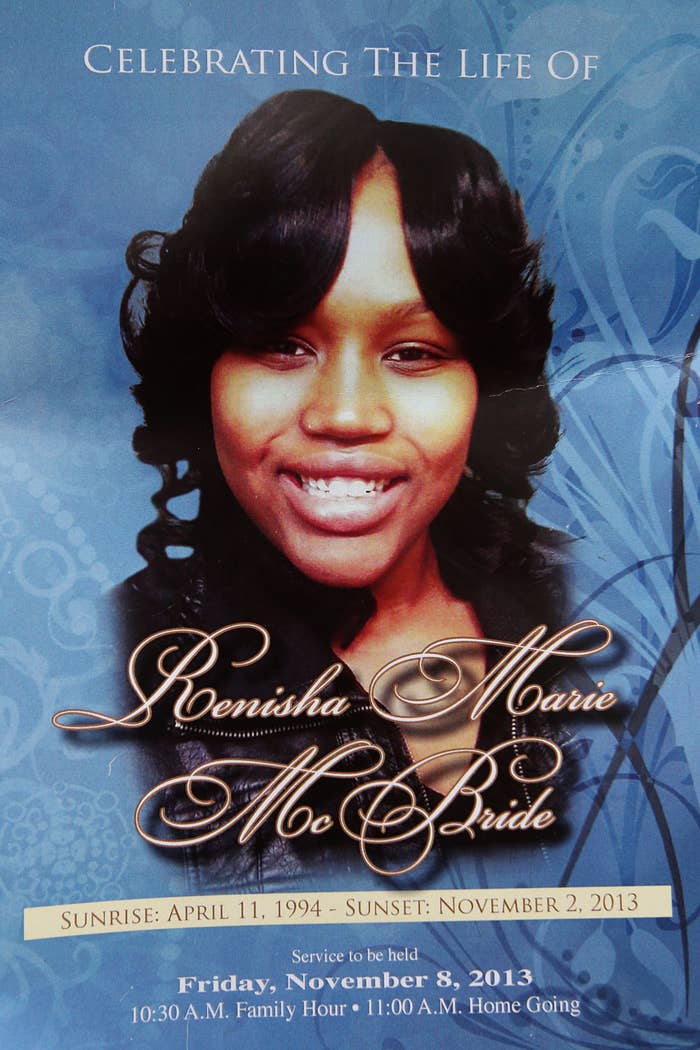 Wayne County Prosecutor Kym Worthy announced Friday that the 54-year-old Dearborn Heights, Mich., man, who fatally shot an unarmed black woman in the face, will be charged with second-degree murder.
Worthy said that in addition to the second-degree murder charges — which could carry a life sentence — the man, Theodore Paul Wafer, will be charged with manslaughter, which could be up to 15 years in prison, and a firearm possession charge that would come with a mandatory two-year jail term if he is convicted.
She also revealed a new detail: Wafer opened the door of his home but shot McBride through a closed and locked screen door.
Michigan law says there is no duty to retreat when you are in your own house, similar to controversial "stand your ground," laws across the country but someone who claims lawful self-defense must have "honest and reasonable" belief of imminent death or great bodily harm against themselves or another person. "We do not believe he acted in self-defense," Worthy said.
Renisha McBride, 19, was shot in the face and killed after she was in a car accident Nov. 2. The woman reportedly was looking for help when she approached Wafer's home.
There had been outrage that Wafer was not arrested immediately following the shooting. The case has been compared to the fatal shootings of Trayvon Martin by George Zimmerman in 2012 and Jonathan A. Ferrell, 24, who was shot earlier this year in North Carolina when he was looking for assistance after a car accident.

Worthy steadfastly refused to engage in any comparison to the Trayvon Martin case, shooing away questions of whether McBride was wearing a hoodie when she was killed.
"We make our decisions on the facts and the evidence on that and that alone," she said.
On Thursday a toxicology report showed that McBride's blood-alcohol level was .218, close to three times the legal .08 limit. She also had marijuana in her system when she crashed her car into a parked car.
Her family's lawyer, Gerald Thurswell, spoke to BuzzFeed before the toxicology report was released, but seemed to hint that he knew she was under the influence at the time of the tragic shooting.
"Intoxicated or not intoxicated but disoriented because of the accident, she was not an imminent threat to somebody's life," he said.
"Let's assume for a moment she was an intoxicated person at any time," he added. "I don't think we should go around shooting intoxicated people. He had to fear for his life. He had to be in imminent danger. He's not going to feel in imminent danger with a 5-feet, 4-inch woman on his porch outside."
Worthy said no toxicology was done on Wafer by police.
Thurswell, who said he didn't believe race was a factor in the case, did say that a key detail would be whether the porch light was on and Wafer was able to tell if McBride was black before opening his door and shooting her at night. Worthy wouldn't say whether the porch light was on.
Wafer's lawyer has said her client's actions were "justified."