ACLU Suing Border Patrol For Release Of Report Criticizing Use Of Force By Its Agents
The civil rights organization said there has been no response to a Freedom of Information Act request it filed on Feb. 21.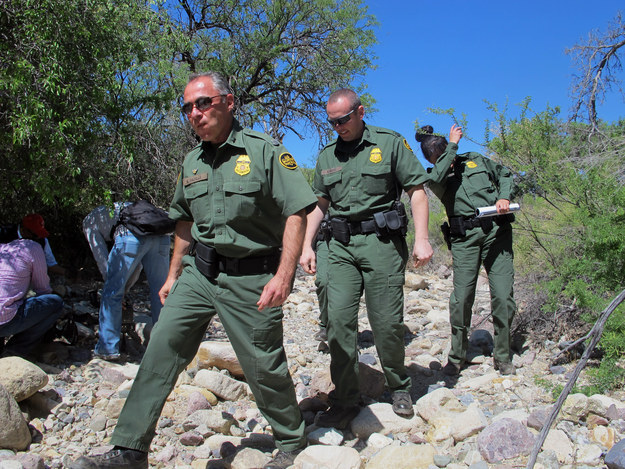 A new lawsuit filed Thursday by the American Civil Liberties Union seeks to force the U.S. Customs and Border Protection agency to release an explosive report by an independent law enforcement that outlined instances of excessive use of force by agents and issued recommendations on changes that should be made.
The Police Executive Research Forum (PERF) report was commissioned by Customs and Border Protection and reviewed 67 cases that led to 19 deaths. The Arizona Republic reported there were also three cases in which agents shot unarmed teenagers in the back. There have been no known consequences to arise from these deaths.
The PERF report said it wasn't wise for agents to step in front of and shoot at fleeing cars because it didn't increase the chances of stopping the cars and instead might turn them into runaway dangerous vehicles if the driver is shot. It was also recommended that they stop shooting at rock throwers.
Mitra Ebadolahi, staff attorney for the San Diego ACLU's Border Litigation Project, said it should be released because PERF was very critical of Customs and Border Protection's practices.
"We believe this report will help the public understand the problems inherent in CPB's use of force policies and practices," she said.
While the agency decided not to release the report, it did release its use of force guidelines, which show that these practices are banned unless the subject poses an imminent danger of death or serious physical injury to the agent or someone else.
Shawn P. Moran, vice president of the Border Patrol union, previously told BuzzFeed the Border Patrol was right to reject the recommendations made in the PERF report.
"We feel if there is any restriction on when they can use force on rock throwers or vehicular assaults, the criminals we deal with will resort to those means on a more regular basis," he said.
The Border Patrol has said it did not release the report because it views it as an internal advisory document.
U.S. Customs and Border Protection commissioned the internal CBP and Police Executive Research Forums (PERF) reviews to help develop and strengthen its use of force training and policies. The reports issued from the reviews remain internal advisory documents, as part of a deliberative process of developing and continuing to refine CBP policy. CBP agrees with the spirit and intent of all the recommendations, and has already begun to take steps to implement the vast majority. CBP's policy clearly states that agents and officers may use deadly force only when the agent or officer has a reasonable belief that the subject of such force poses an imminent danger of death or serious physical injury to the agent, officer, or to another person. Excessive force is strictly prohibited and deadly force is only to be used as a last resort. CBP is committed to maintaining the public trust, and will continue to engage with stakeholders on our use of force policy, training and actions.