1.
Outrage followed after an "Immigration Is Beautiful" mural was defaced with racist graffiti in Wichita, Kansas.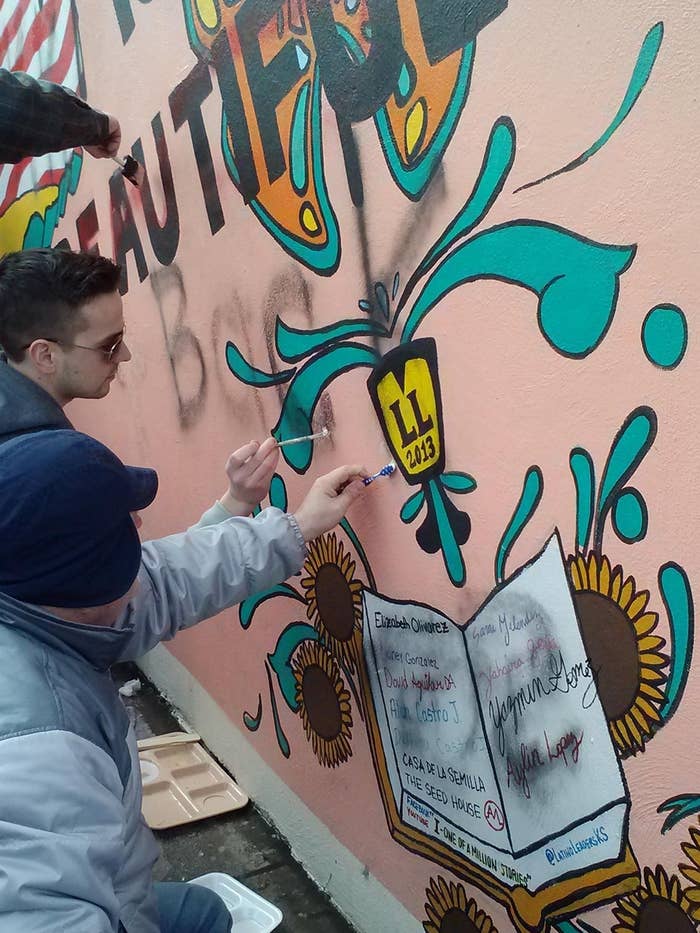 2.
Thirty to forty people were expected at a meeting to discuss the next steps in a campaign to create more public art, but nearly 100 came in solidarity.
3.
Everyone wanted to help restore the mural.
4.
"They were pissed off that this would be yet again one more event giving Kansas a bad reputation in the national sphere," Armando Minjarez, who organized the mural told BuzzFeed.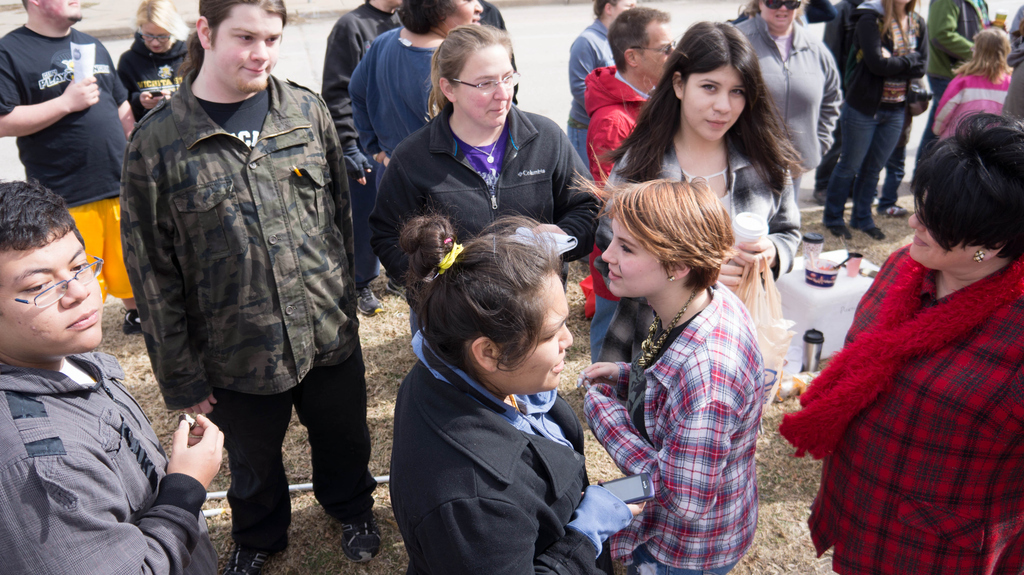 5.
Children came to help out.
6.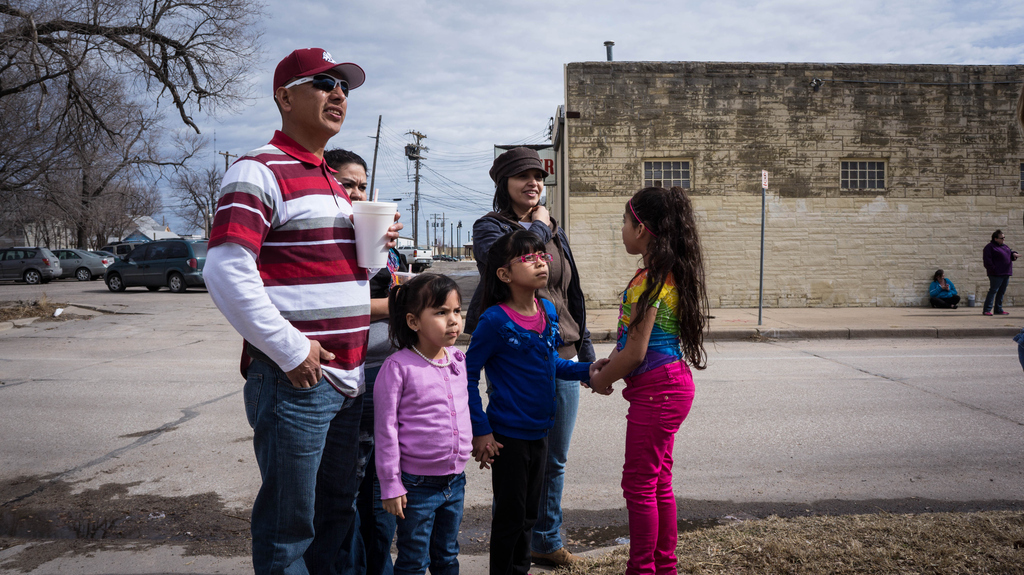 7.
Minjarez knew they had more than enough people to fix the original mural, so he asked the business owner if they could make a new one.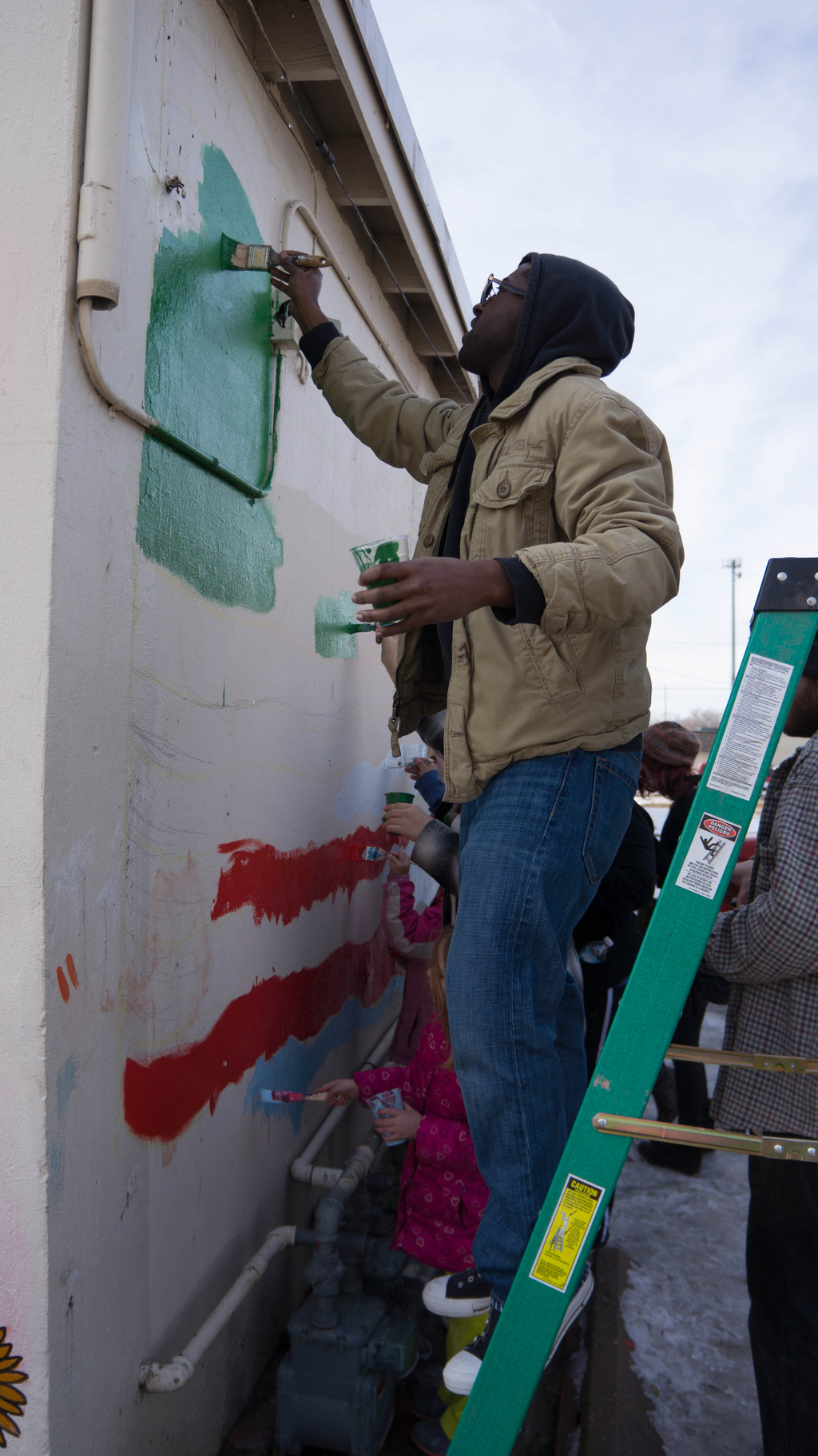 8.
The business owner, Jose Galindo, said yes.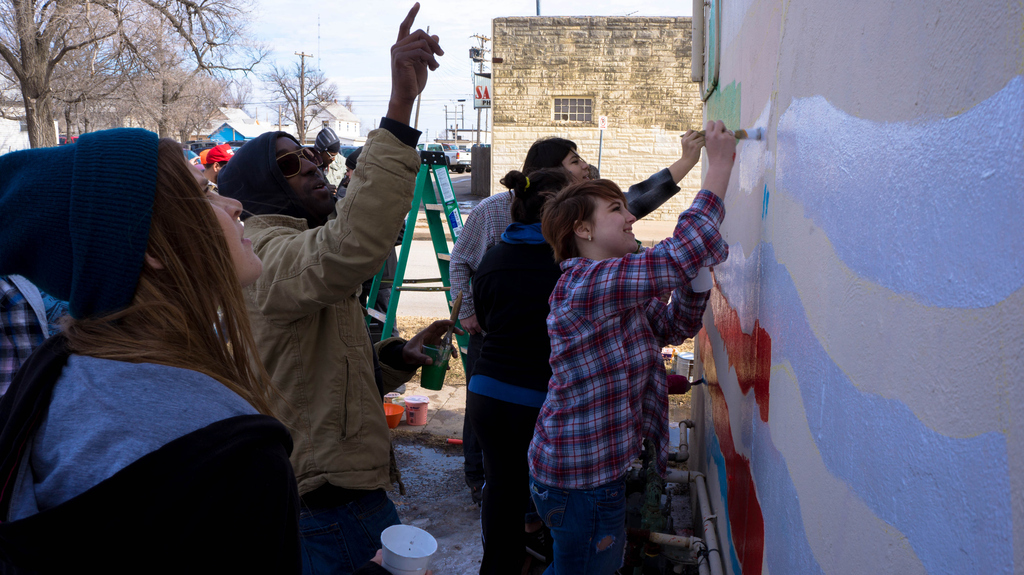 9.
A third group went through the neighborhood to talk to neighbors about the importance of the mural and ask if they to would like to help.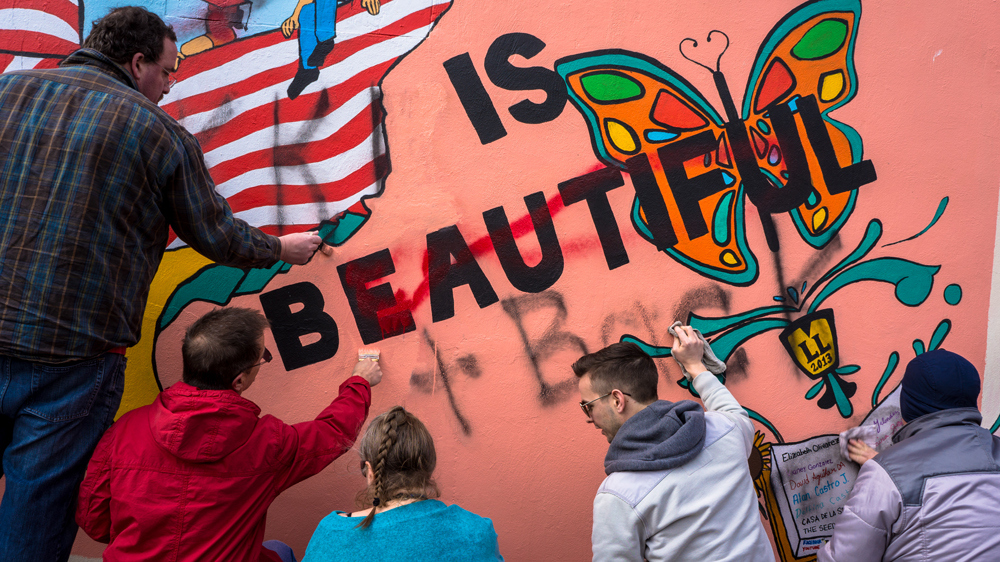 10.
Many decided to take them up on their offer.
11.
"Pictures are worth a thousand words and we're fixing this picture that someone tried messing up," Jan Swartzendruber, one of the volunteer painters, told KWCH.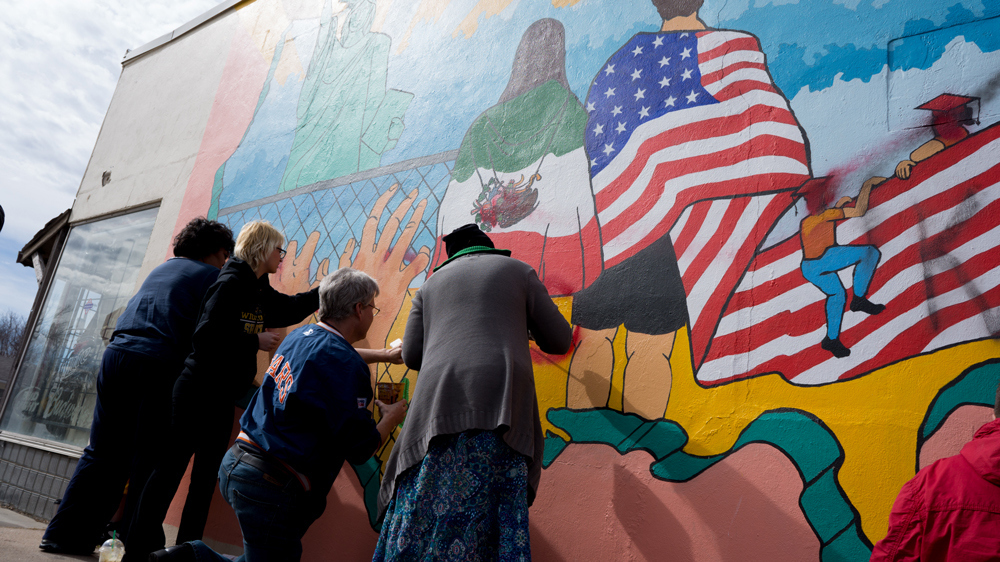 12.
"That's what's so neat about this group, it shows you a cross section of Wichita and the ability to work together and that's a really important message to me," she added.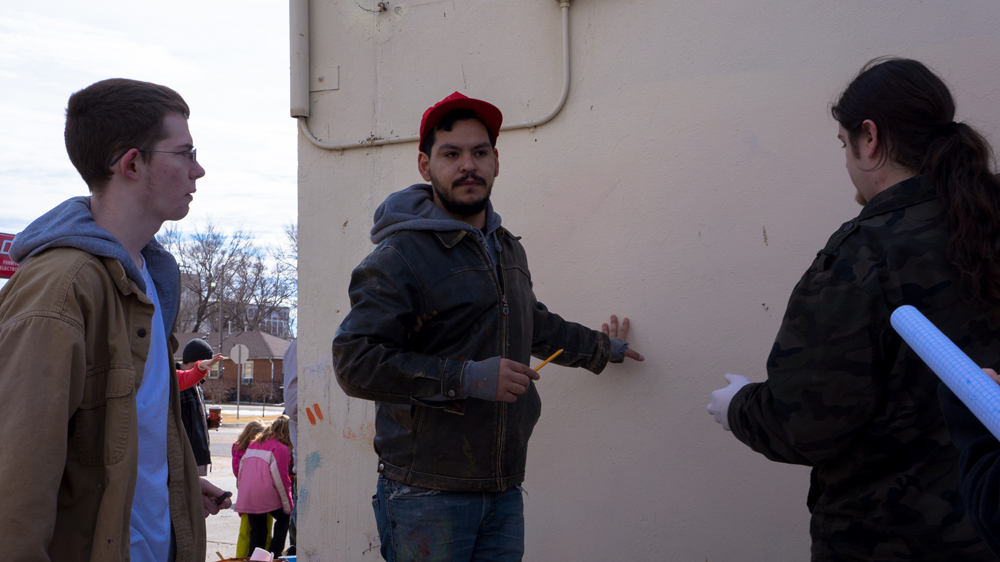 13.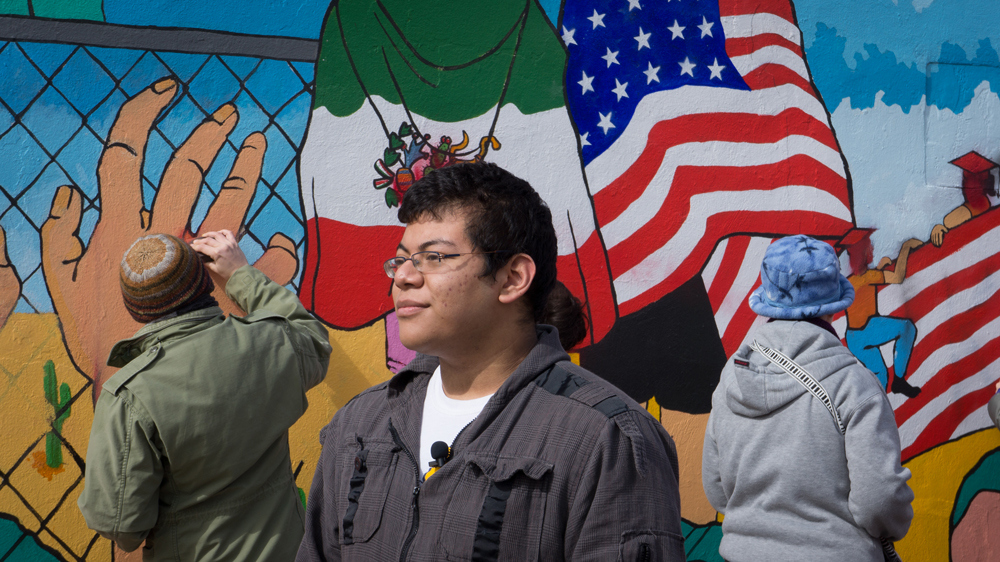 14.
Where the previous mural was worked on by the Latino Leaders group from South High School, students from four different high schools joined in the renewed effort.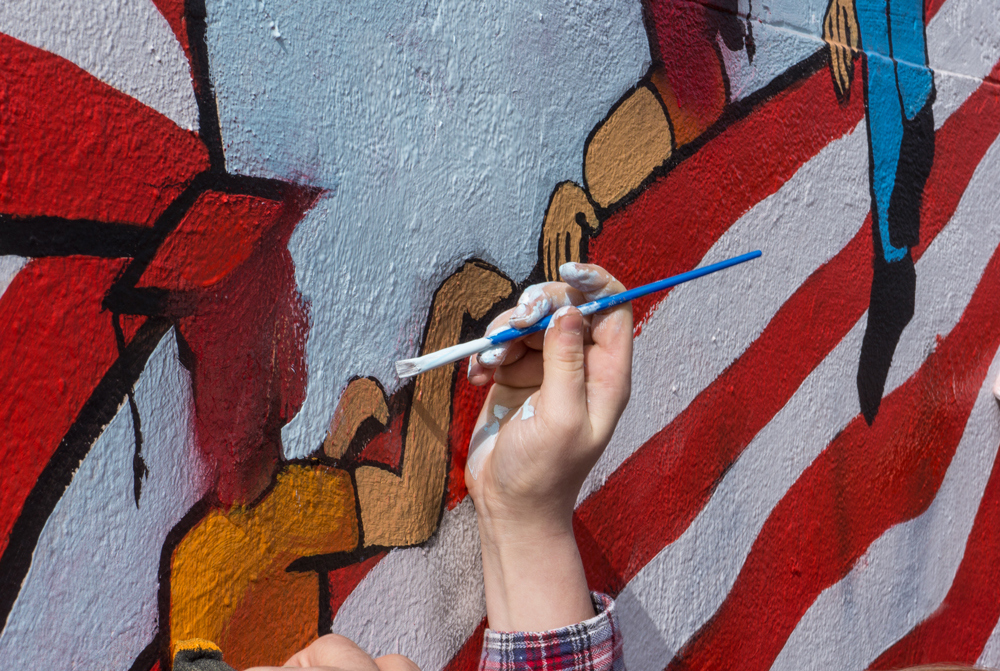 15.
16.
Minjarez did admit that neighborhood canvassers found more racist graffiti nearby.
17.

18.
But he said the beautiful thing is how the community really came out to pushback against hate.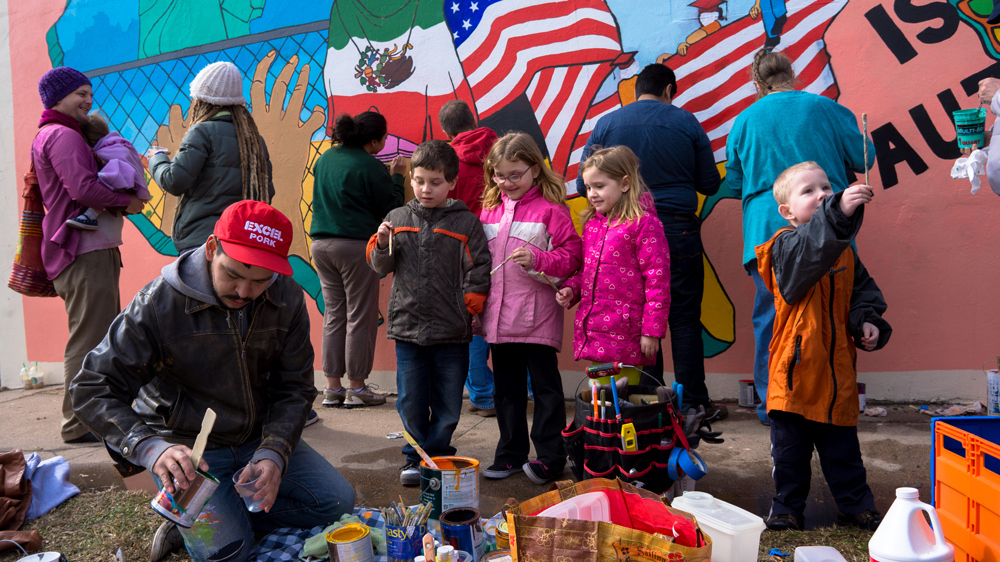 19.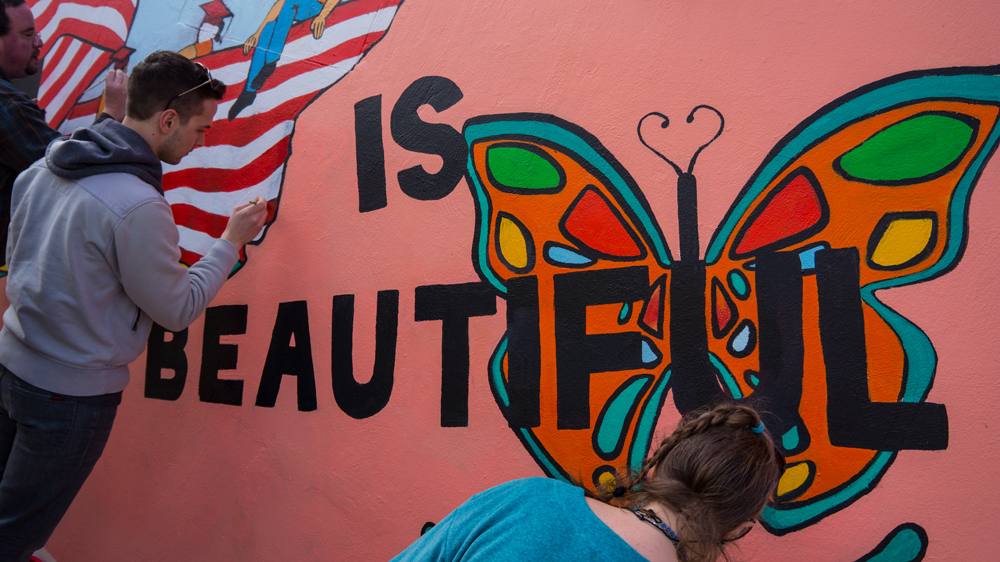 20.
Minjarez says the ugliness has invigorated local artists.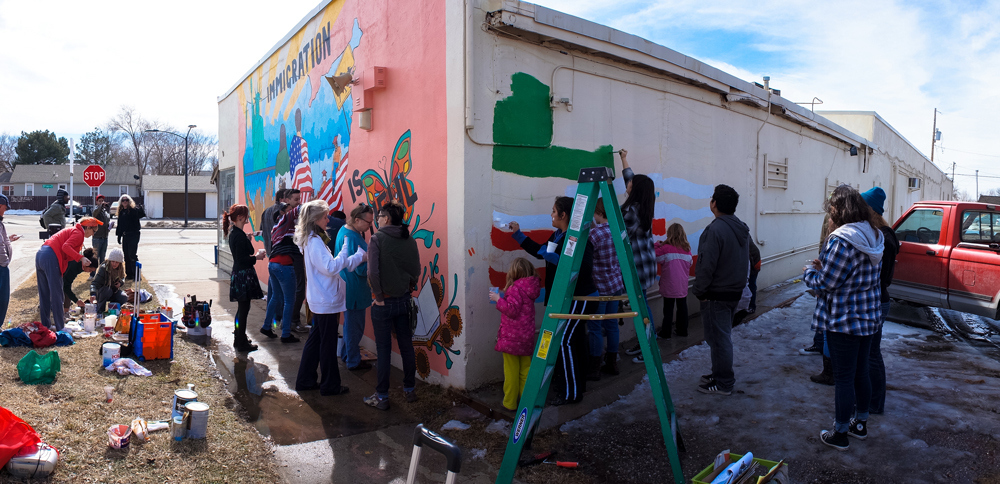 21.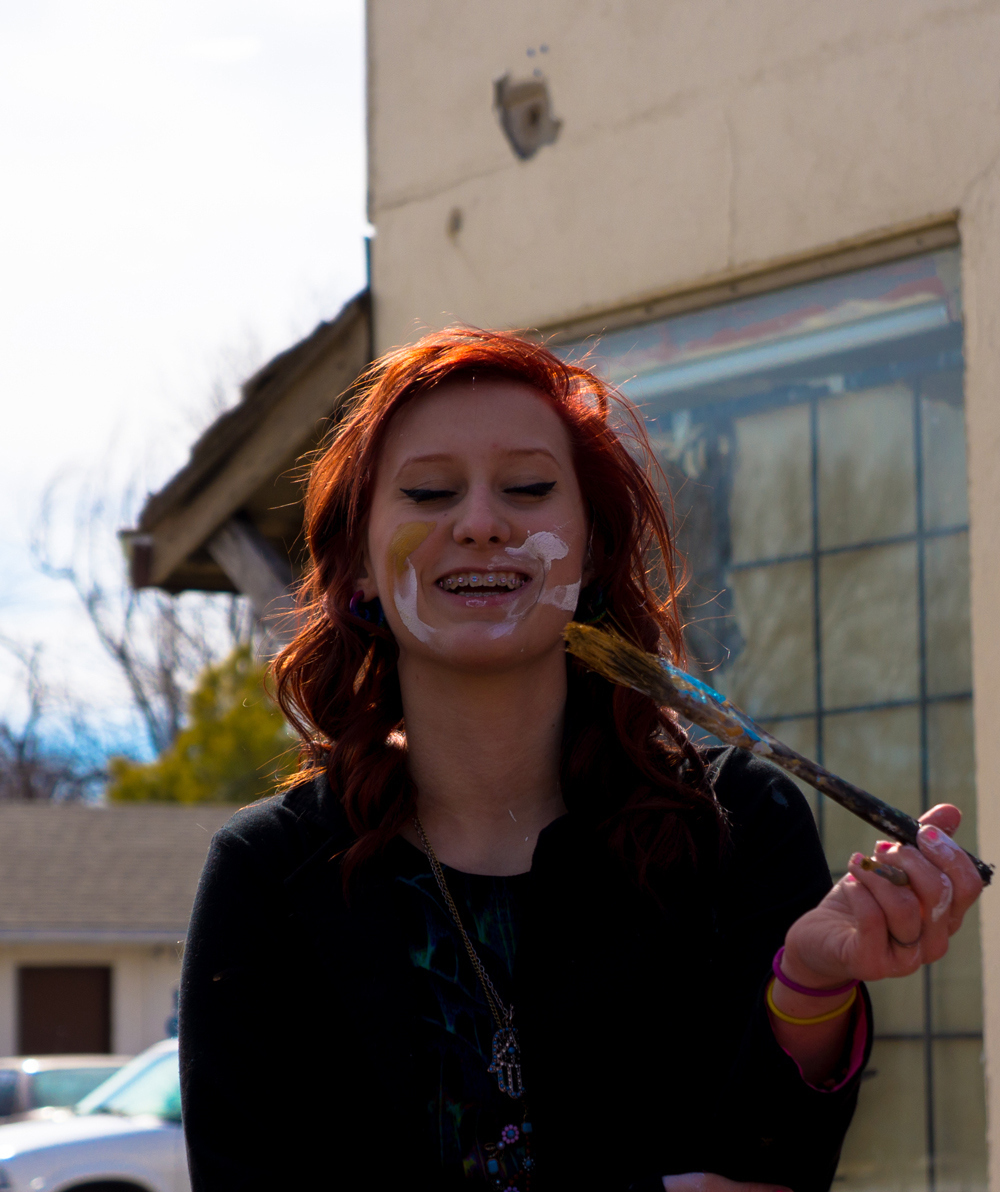 22.
"Filmmakers are working on a short clip about what happened, photographers captured the entire event, graphic designers are creating visual materials and students are organizing a fundraiser for a new project," he said, excitedly.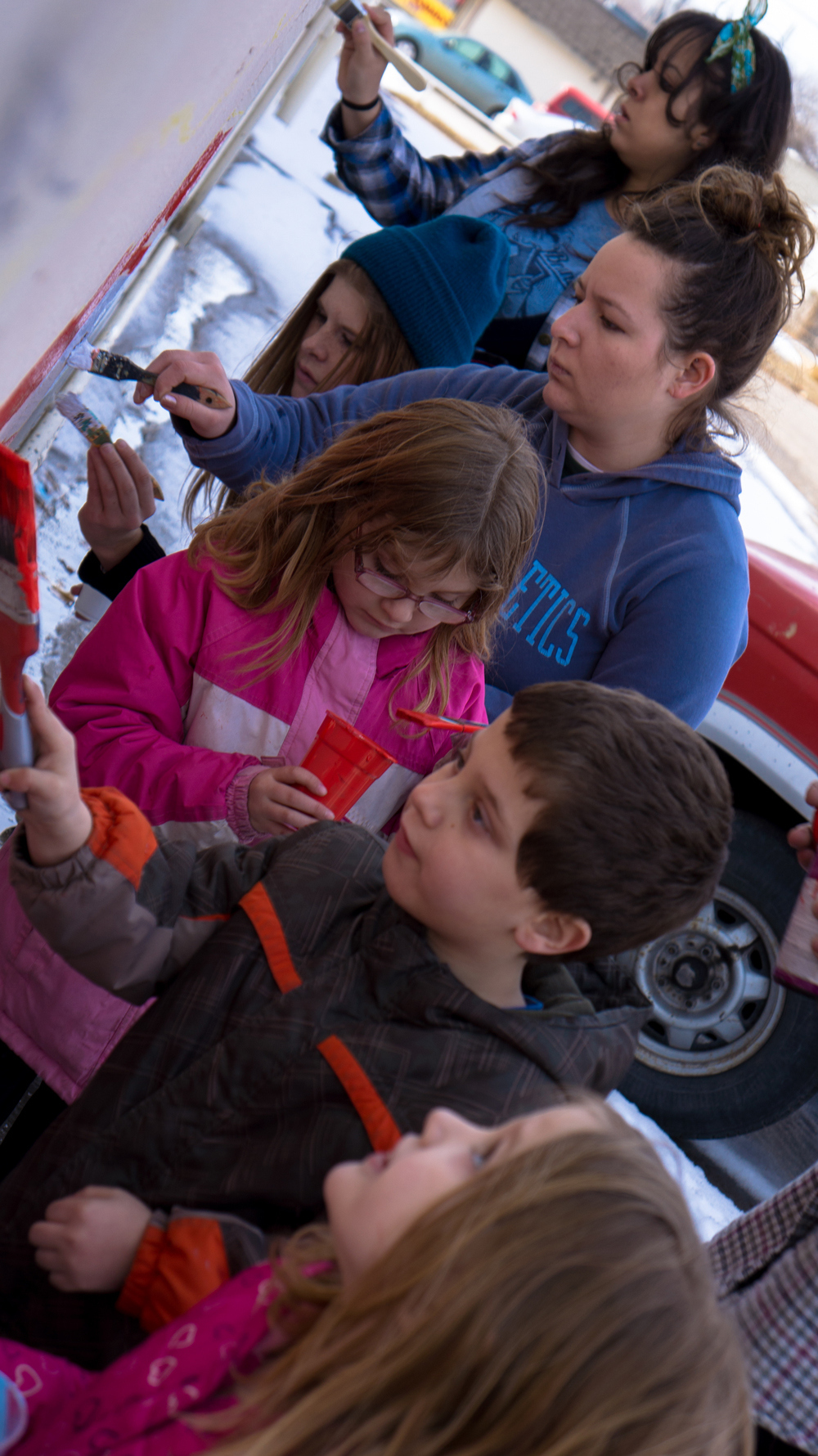 23.
24.
Further, he said artists are inundating him with ideas to create more "public art around issues of LGBT rights, labor issues and women's rights."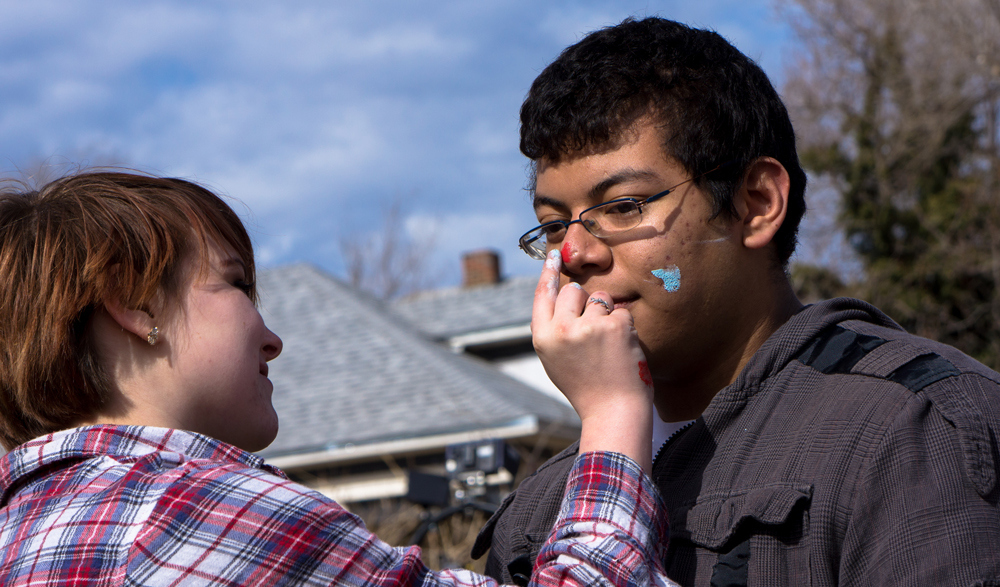 25.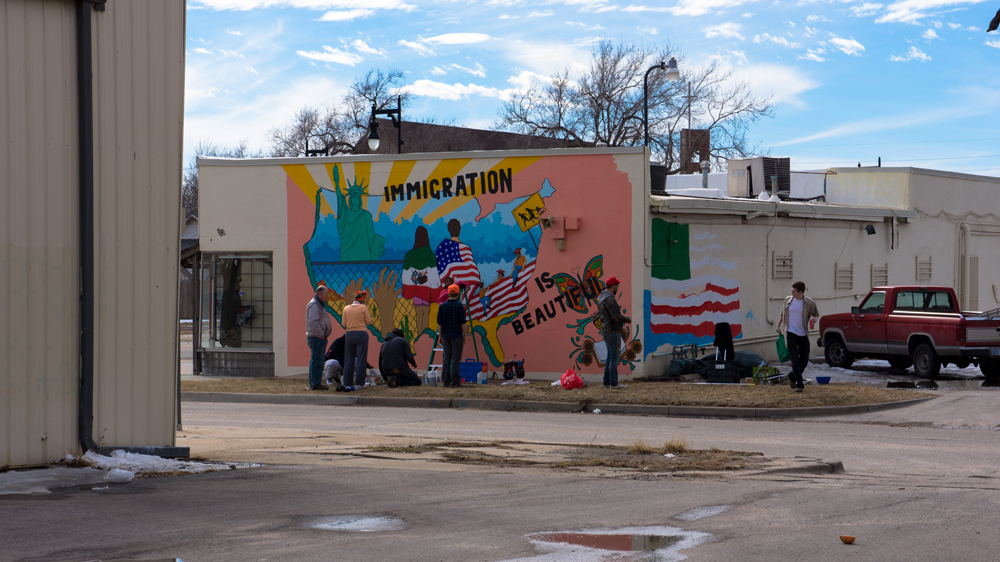 26.
He said people in Kansas, for the most part, are not racist or even intolerant of other cultures.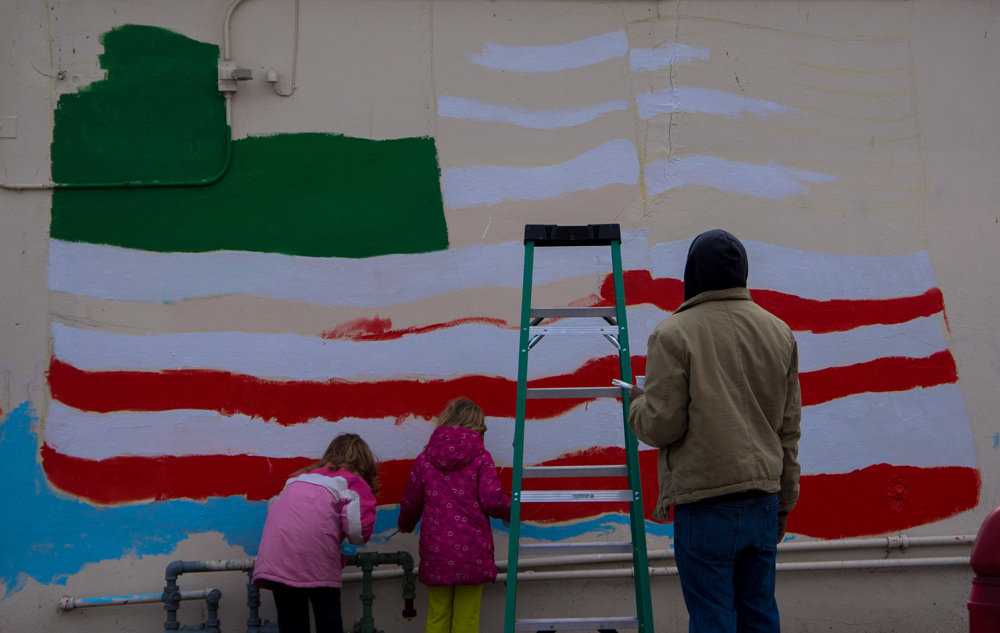 27.
"This is an opportunity to show who we really are as a community," Minjarez said.