UPDATE — Dec. 8, 7 p.m. ET:
The pod of 51 pilot whales were first spotted stranded in three feet of water at Everglades National Park on Tuesday and by Wednesday many of the whales had died.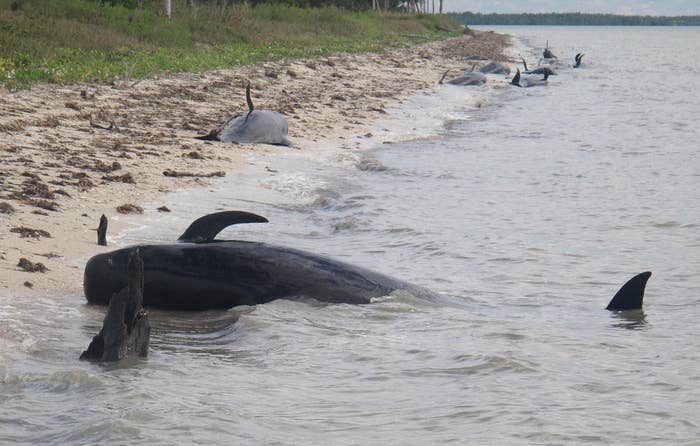 The group was then spotted Friday about five nautical miles offshore, moving inshore and in a southward direction.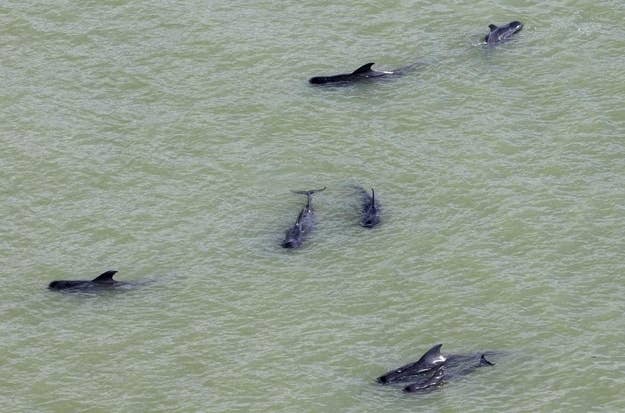 The National Oceanic and Atmospheric Administration said Sunday that 11 more whales had been found dead, bringing the total to 22.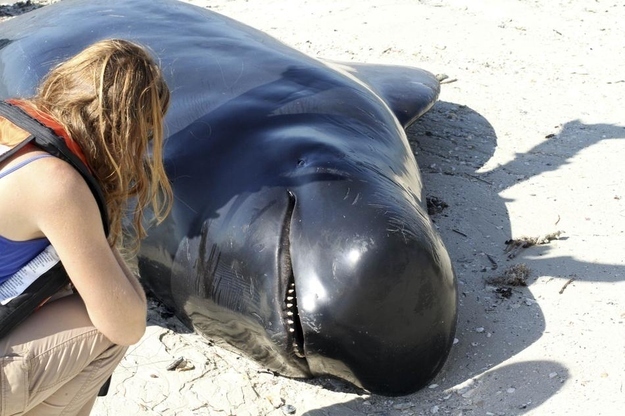 Pilot whales travel in close-knit pods and it is not uncommon for more than one to get stranded, according to the Associated Press.
Blair Mase, a spokeswoman for the National Oceanic and Atmospheric Administration, says four of the pilot whales were euthanized Wednesday. Six others had already died. Rescuers have been trying to coax the whales into deeper waters with little success. Nearly four dozen whales had been stranded in about 3 feet of water.
Scientists say the whales appear confused and are working to determine a cause.