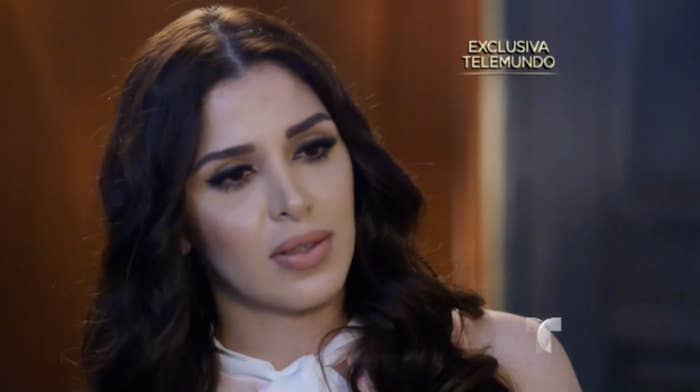 Speaking publicly for the first time, the wife of Joaquín "El Chapo" Guzmán said in a recent interview that she fears for her husbands life in Mexican prison, where government officials may exact revenge for his high profile escapes.
"They want to make him pay for his escape. They say that they are not punishing him. Of course they are," Emma Coronel Aispuro told reporter Anabel Hernandez for a piece in the Los Angeles Times and broadcast by Telemundo. "They are right there, all day long, calling attendance. They don't let him sleep. He has no privacy, not even to go to the restroom."

Guzmán's second escape from a maximum-security prison in July 2015 through a tunnel underneath his prison cell was an embarrassment for the Mexican government. He was recaptured on Jan. 8 during a violent predawn raid that left five people dead and a Mexican marine injured.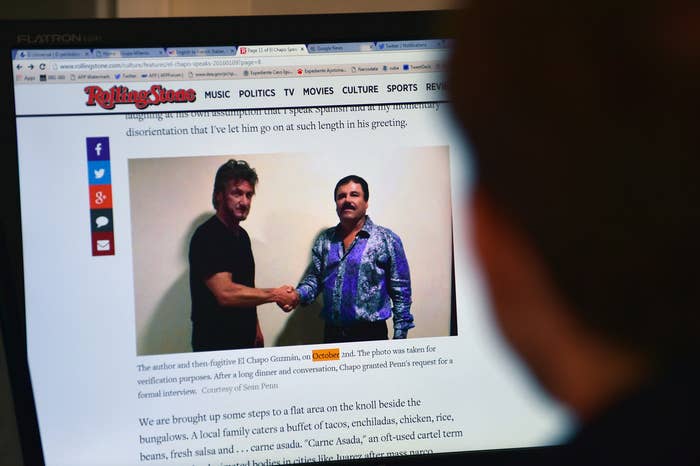 A day after the raid, it was revealed that actor Sean Penn had traveled to Mexico to interview Guzmán for a Rolling Stone piece that was published a day after.
Coronel also gave a contrasting view of the man the rest of the public knows as one of the most ruthless drug lords in the world.
Speaking inside a room at a busy restaurant in Culiacan, Mexico, the 26-year-old former pageant queen maintains her husband, who she wed on the day she turned 18, is not the violent monster he's made out to be. Coronel noted that she's never seen Guzmán act violently or utter a bad word in front of her.
"To me he is like any other human being. He's not 'El Chapo' Guzmán, he is Joaquín Guzmán my husband," Coronel said. "He would be incapable of touching a woman with bad intentions, of trying to make her do something she didn't want to do."
Guzmán faces extradition to the U.S. where he faces multiple allegations, including drug trafficking, homicide, and money laundering charges. However the extradition process could take years, especially now that his lawyers are expected to launch an aggressive defense.
Coronel said she's only seen her husband once for 15 minutes since he his arrest in January. She said the conditions and constant supervision, including being woken up every two hours, are raising his blood pressure to dangerous levels.
"I fear for his life," se said.
Coronel, who waited three days to see her husband, said the deeper one walks into the maximum-security prison in the State of Mexico the colder it gets. She also described his cell as a small, enclosed space, with armed guards and dogs.
During her 15 minute visit, guards were in the room, standing so close to them, Coronel said she could feel their breath.
"It's cruel what they're doing to him," Coronel said. "He deserves to be treated like any other human being."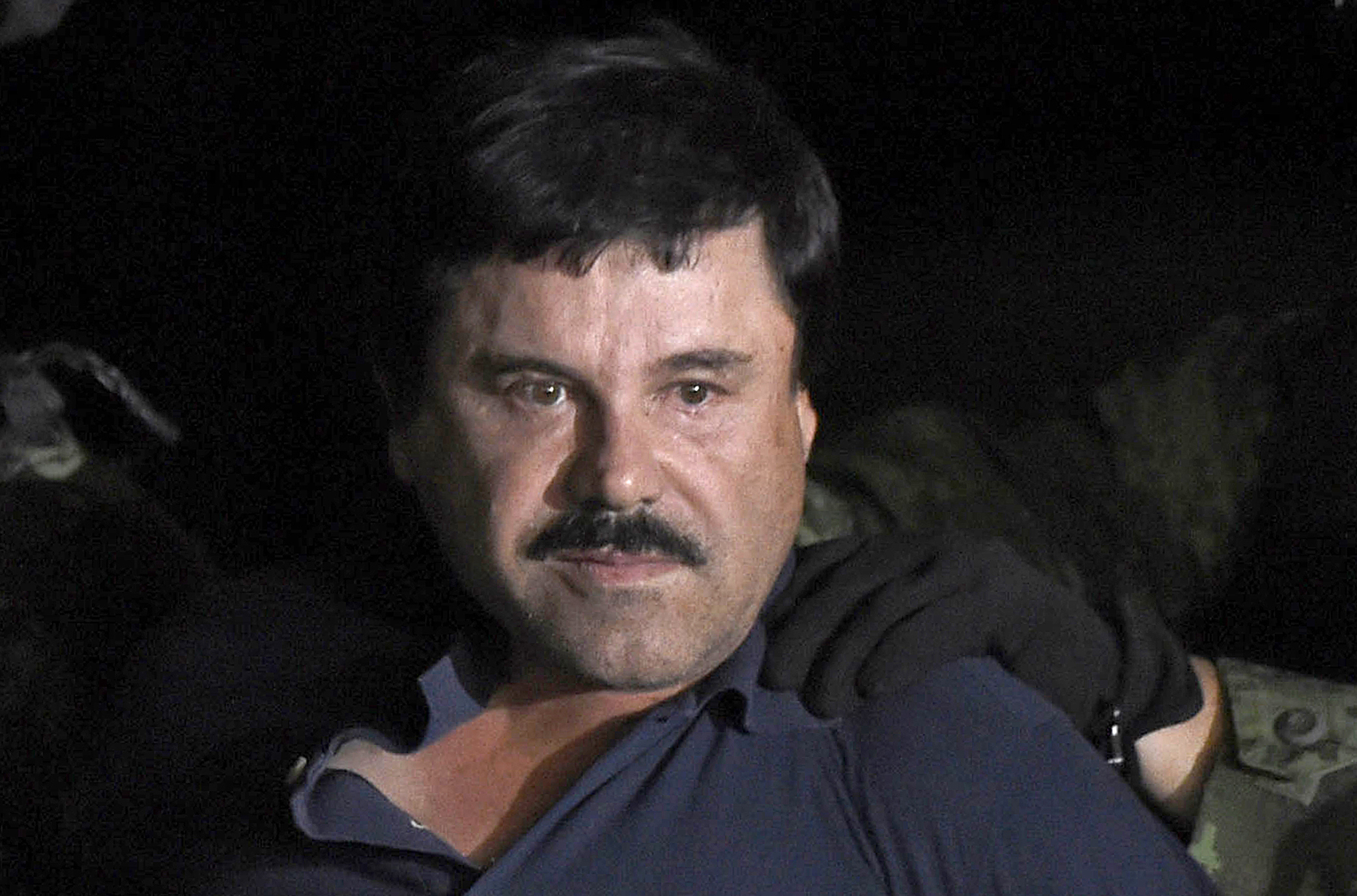 Coronel recalled how she first laid eyes on Guzmán at a dance in the Mexican state of Durango. She was dancing with her then-boyfriend when they crossed paths in the middle of the dance floor and Guzmán, who is 32 years older than her, flashed her a flirty smile.
At the time, even though he was on the run after a 2001 prison escape, Guzmán made frequent trips to her home. She said she wasn't showered with expensive gifts.
"I would say what won me over was his way of talking, how he treated me, the way we began to get along — first as friends and from that came everything else," Coronel said. "He tends to win over people by his manner of being, of acting, the way he treats people in general."
The couple married at a small ceremony inside her family's home on her 18th birthday. She wore a white poufy dress like a "princess." It wasn't a big affair with a large band or politicians, like some reported, Coronel said.
They spent their honeymoon on a ranch, she said. And after they were married, Coronel moved to Culiacan in the Mexican state of Sinaloa. She graduated from high school and studied journalism at a university, though she never finished her degree.
Sometimes she would see Guzmán every weekend, other times it would be months. It wasn't until August 2011, when she gave birth to her twin daughters in Lancaster, California, that she started to worry.
"When you have kids you change the way you think and how you see your life," Coronel said.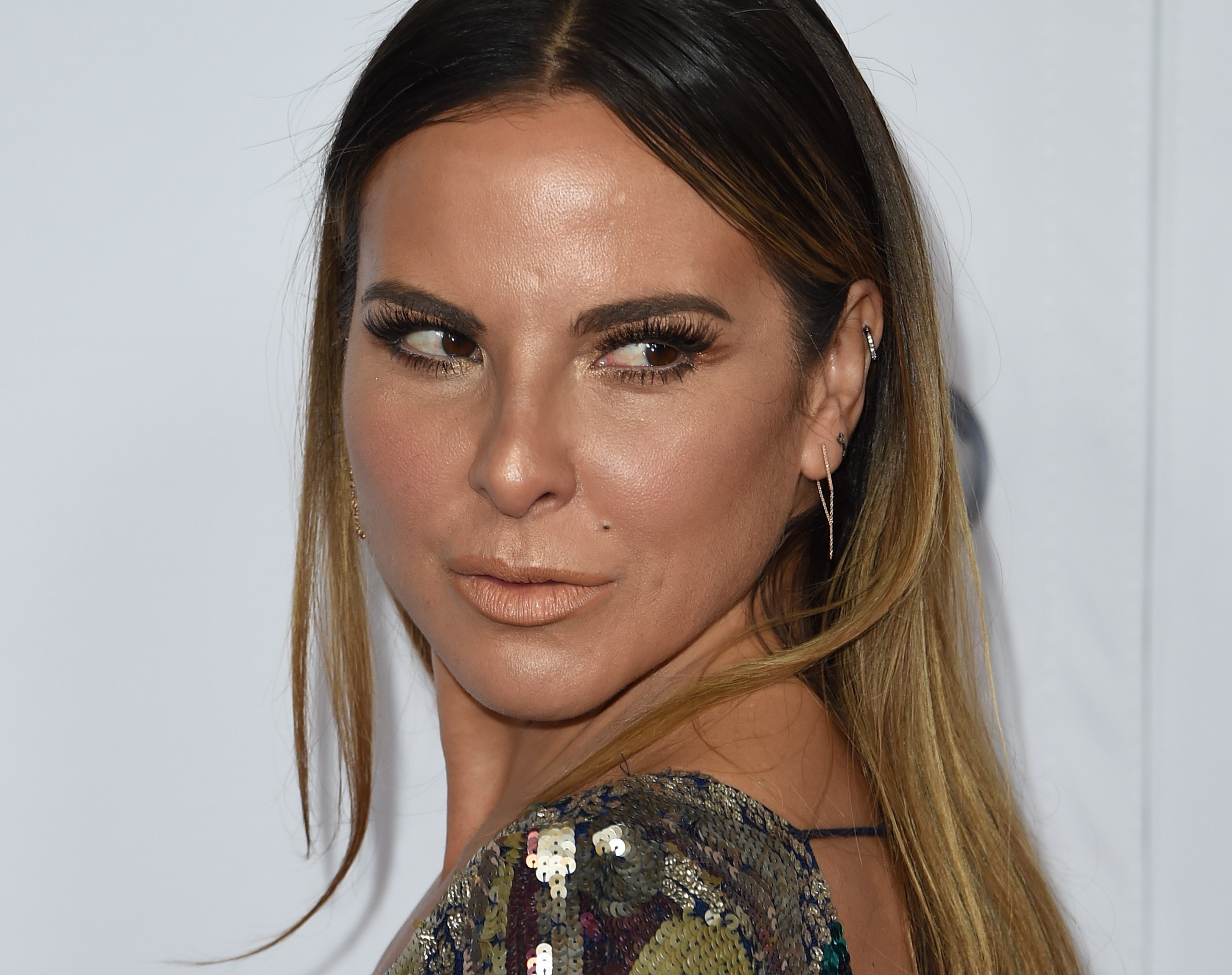 Coronel said she wasn't jealous of the text exchange between her husband and actress Kate del Castillo, who helped organize the meeting between Penn and Guzmán, and is trying to sell a Hollywood biopic of the drug lord.
"At no time did I feel jealous of Kate," Coronel said.
Coronel added that she hopes the conditions Guzmán is being kept in improve for the sake of his health. She even filed a complaint with the Mexico's National Human Rights Commission.
Right before she left Guzmán's cell, Coronel told Hernandez that he offered her words of encouragement.
"Don't worry," Guzmán told her. "Everything will be all right."