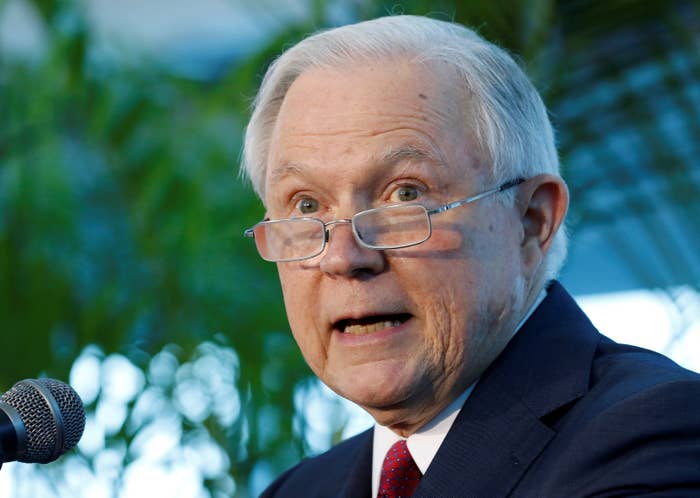 As its fight against so-called sanctuary cities brews nationwide with threats and lawsuits, the Trump administration appears desperate to link rising crime rates to undocumented immigrants.
The problem with that is there's little evidence that it's true, and much concern among people who study crime that focusing on immigration detracts from focusing on the real sources of the problem. Worse yet, say a variety of people who study crime, yanking federal law enforcement funds from cities that have pledged to protect undocumented immigrants may simply make matters worse.
Last week, Attorney General Jeff Sessions visited Florida's Miami-Dade County to praise officials there for working with federal immigration authorities. At the same time, Sessions chastised Chicago for not fully working with federal authorities to detain and deport undocumented immigrants. Sessions, as President Trump has done in the past, blamed Chicago's skyrocketing murder rate and level of gun violence on its sanctuary city policies.
"Respect for the rule of law has broken down. In Chicago, their so-called sanctuary policies are just one sad example," he said.
Yet there's no evidence tying Chicago's high number of murders — 762 last year, more than 400 so far this year — to the presence of undocumented immigrants. Undocumented immigration rarely comes up in studies of Chicago crime, say those who've done them.
Of greater importance, says Thomas Hargrove, executive director of the Murder Accountability Project, is that most murders go unpunished in Chicago. An analysis by the organization found that the Chicago Police Department solved only about 30% of the city's homicides in 2015. The national homicide clearance rate in 2015 was about 62%.
"Meaning there are thousands of killers still walking the streets. It's hardly surprising under such circumstances that the killing continues and even escalates," Hargrove said. "Rising homicide rates often are directly connected to falling homicide clearance rates, representing a truly vicious circle."
Hargrove said the Murder Accountability Project takes no position on issues of immigration policy, but he suggested the real cause of Chicago's murder rate is a lack of trained officers, experienced detectives, and forensic support directed at solving homicides.
The problem is made worse because Illinois is the only state that doesn't monitor how often homicides are cleared through the arrest of offenders, Hargrove said. Murder clearance rates are similarly poor throughout the state, he said.

Adam Collins, a spokesperson for Chicago Mayor Rahm Emanuel, said murder rates were down 2% this year compared to the same time period in 2016. Shootings were also down 15% so far this year, 1,877 compared to 2,207 last year.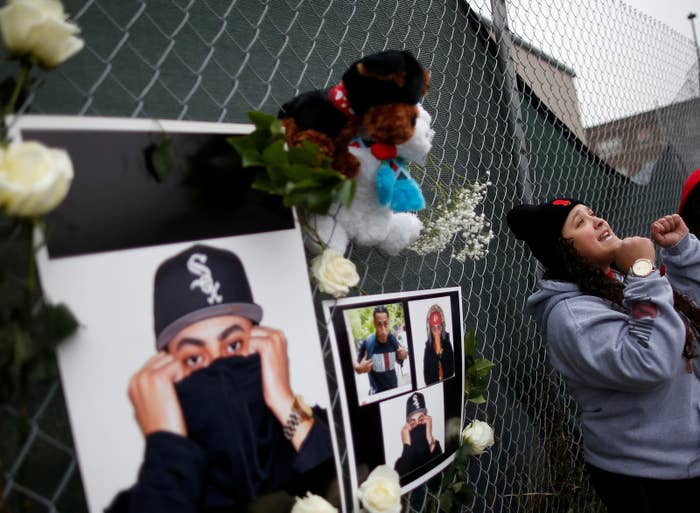 What's known about Chicago crime also indicates it has little to do with undocumented immigrants. An analysis by the Chicago Sun-Times of every murder during the first half of 2016 found that a majority of those killed, 90%, died from a gunshot wound, and that 72% were black men.
The Chicago Police Department's 2011 murder report, the most recently published, found that about 75% of murder victims were black, 19% were Latino, and about 5% were white. According to the report, there were 433 murder victims in 2011 — the year before Chicago's 2012 ordinance that barred it from holding immigrants for federal authorities.
"Young African American men are so overrepresented among our homicide victims, there's no reason to believe undocumented immigrants are behind the numbers," said Harold Pollack, the Helen Ross professor at the University of Chicago School of Social Service Administration. "Most of the homicides involved other native-born people."
Many of the homicides and shooting incidents, Pollack said, have been concentrated in the south and west sides of the city — areas that are predominantly black and heavily segregated, and that have very active gangs.
Clamping down on the market for illegal guns and increasing crime prevention programs like helping youth get summer jobs would do more to reduce violent crime than putting the blame on undocumented immigrants, Pollack said. There are crimes, like drug trafficking and international gangs, that are specific to undocumented and foreign-born communities, but Chicago's violent crimes have little connection to those issues, he said.
"Immigration is a very complex economic, political, and social issue, and I don't think any one side of the debate has a monopoly on truth and moral virtue. But scapegoating undocumented people as a dangerous presence in America is just inaccurate and harmful," Pollack told BuzzFeed News. "By attacking undocumented immigrants as a group, we undermine law enforcement horribly, and we create a situation where people will be afraid to engage with police."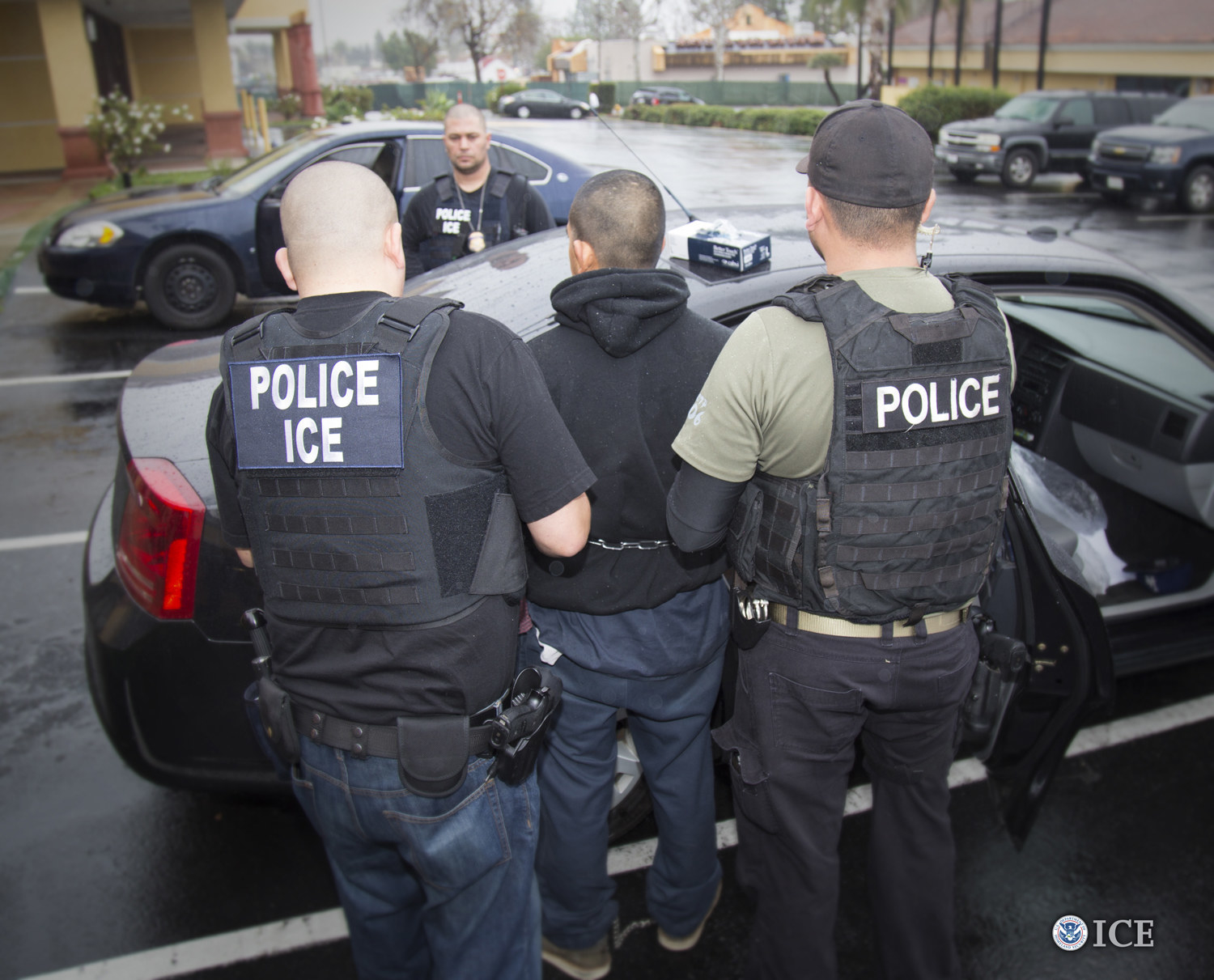 Elizabeth Cohen, an associate professor of political science at Syracuse University's Maxwell School, agrees that the Trump administration's emphasis on immigrants prevents any nuanced discussion of Chicago's murder problem.

"Many factors contribute to spikes in crime in Chicago and elsewhere because it does happen in lots of other places," she said. But immigration isn't among them. Studies make it clear that crime in sanctuary jurisdictions is lower than in non-sanctuary cities, Cohen said.
She pointed to a 2017 study by the Center for American Progress, a liberal think tank in Washington, that found that on average there were 35.5 fewer crimes committed per 10,000 people in sanctuary counties compared to non-sanctuary counties.
A recent analysis of 50 studies published between 1994 and 2014 found that some researchers did find a relationship between immigration and rates of crime — but there were 2.5 times as many findings that immigration led to a reduction in crime.
"It's interesting to listen to them pull out this anecdotal evidence by linking a real tragedy to some completely nonexistent pattern of immigrant violent crime," Cohen told BuzzFeed News. "Chicago has become this kind of shorthand for Trump, his administration, and his followers for 'bad things are happening.'"
Tania Unzueta, legal and policy director for the Chicago-based Latinx/Chicanx advocacy group Mijente, said the administration is trying to associate crime in cities like Chicago with immigration in hopes that public safety fears will make it easier to pass anti-immigrant legislation.
"There's a real power to associating immigrants with danger and sanctuary cities with crime," Unzueta told BuzzFeed News. "It's their antidote to civil and constitutional rights, which are easier to take away from immigrants when you make people scared for their safety."
Chris Newman, legal director for the National Day Labor Organizing Network, said the administration is stoking fear of undocumented immigrants.

"This administration is using fear to drive politics and policy," Newman told BuzzFeed News. "They're trying to make whites fear nonwhites, immigrants fear the police, and now they're trying to make cities fear retaliation from the Trump administration itself."
Chicago is one of three jurisdictions that have filed lawsuits challenging the Justice Department's new restrictions on grants to sanctuary jurisdictions.
"There will be more and more bottom up resistance to the Trump administration through progressive cities and states passing sanctuary policies," Newman said. "All of this is designed to clamp that down."

Chicago isn't the first place the Trump administration has used to bolster its arguments against sanctuary cities. Trump repeatedly pointed to San Francisco as an example of how cities not fully cooperating with immigration authorities can lead to crimes that otherwise could have been prevented. The case cited most often is that of 32-year-old Kate Steinle, who was fatally shot on July 1, 2015, allegedly by an undocumented immigrant who had a felony record and had been deported five times.

Juan Francisco López-Sánchez had been behind bars in San Francisco on a drug warrant in 2015. In March of that year, having served a multiyear federal prison sentence for illegally entering the US, López-Sánchez was transferred to the San Francisco County Sheriff's Department on a 20-year-old drug-related arrest warrant. He was released the next month after prosecutors declined to file charges.
Steinle was shot while walking with her father along the pier in San Francisco, when a bullet struck her in the back.
US Immigration and Customs Enforcement agents had asked that they be notified if López-Sánchez were about to be released. But a memo issued to San Francisco deputies in March 2015, a month before he was set free, barred them from contacting federal authorities, in line with the city's sanctuary policies.

"ICE did not provide San Francisco sheriff's with a warrant or judicial order for immigration proceedings," then-San Francisco sheriff Ross Mirkarimi said at the time.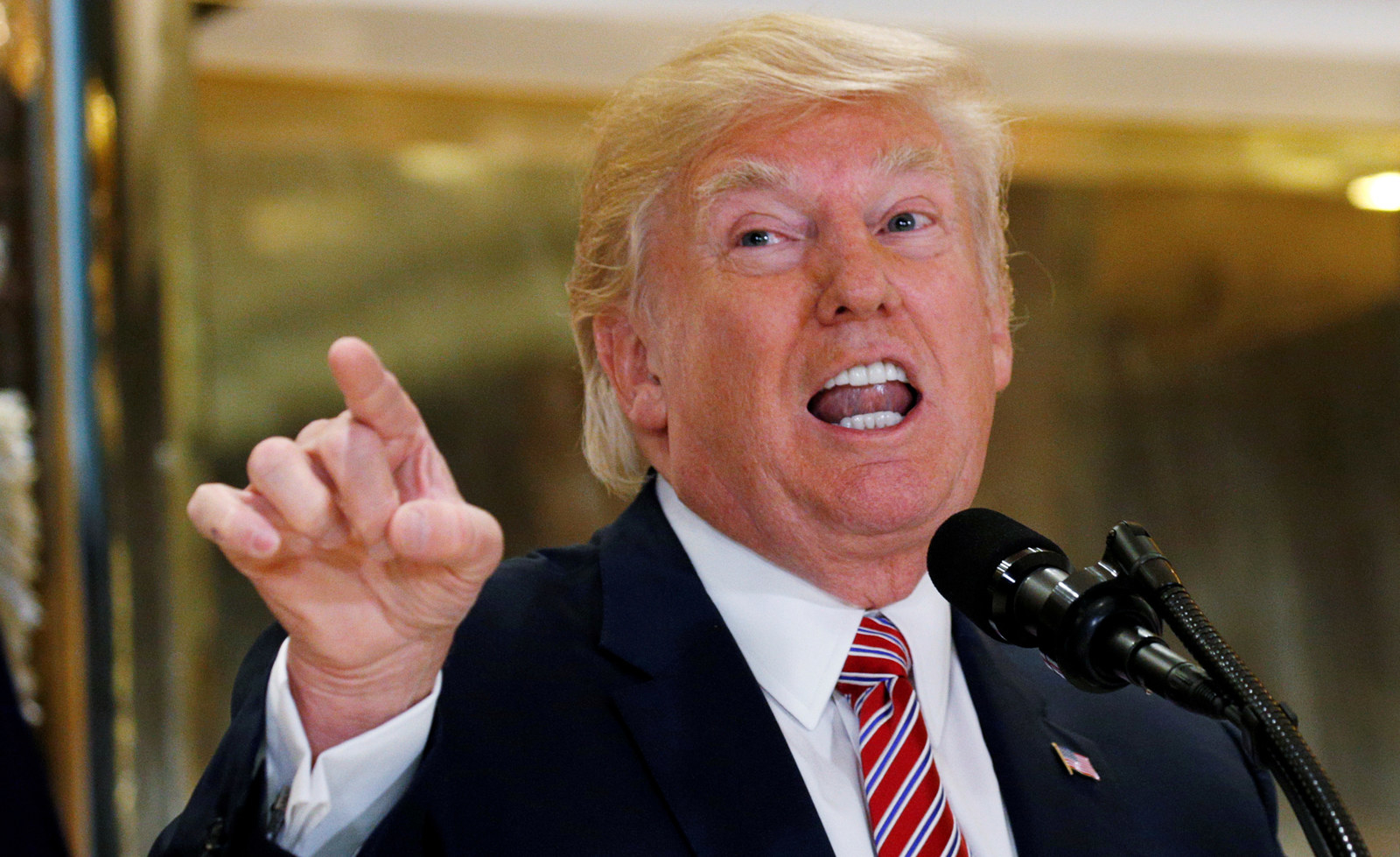 In the meantime, Chicago Police Superintendent Eddie Johnson charges that the federal government is undermining law enforcement with its attempts to force his officers to work with immigration agents by threatening to withhold federal funds.

"I have said it before and I will say it again, undocumented immigrants are not driving violence in Chicago, and that's why I want our officers focused on community policing and not trying to be the immigration police," Johnson said.
Cohen of Syracuse University agrees the administration's emphasis is misplaced, especially in a city such as Chicago where 433 people have been murdered so far this year.
"If state and local police have to essentially do the job of ICE, that's going to take them away from dealing with violent and property crimes because now they're focused on immigration-related offenses," Cohen said.
Still, Sessions pointed to Chicago's murder numbers and to the city's 4,300 shooting victims in the first half of last year to make his argument against sanctuary city policies. Trump has made similar claims about Chicago both during and since his campaign with no evidence linking immigrants to the crimes.
A Justice Department official, when asked by BuzzFeed News for evidence to support Sessions' comments, provided no statistics, but noted that since Chicago enacted its sanctuary city ordinances, murders have risen sharply — from approximately 414 in 2013 to more than 760 in 2016.
Devin O'Malley, a spokesperson for the DOJ, said it's also hard to determine how much crime undocumented immigrants make because the city fails to identify a suspect in three out of four of its murders.
"Chicago's unwillingness to share data regarding the citizenship of offenders in its custody further muddles the issue," O'Malley said in a statement. "Reversing sanctuary city policies is about more than just enforcing federal immigration law by detaining criminals here illegally – it's about reestablishing a culture of law and order, where crimes are punished and people are deterred from committing them."
Cohen, of Syracuse University, said that sort of explanation is calculated to appeal to voters' emotions, and not to logic or realism. The average voter isn't going to have the time to research sanctuary cities and crime, she noted.

"I'm a political scientist who looks at this, and it's still hard to track info down," Cohen said. "There's a larger pattern of scapegoating immigrants in place right now, and this is just one piece of that puzzle and unfortunately it's hurting a lot of people. But it's also, in the long run, not going to make the communities of the people who are being sold this story any safer and they deserve the truth."
Trump Order Prompts First "Sanctuary City" Mayor To Reverse Course
None
San Francisco Is The Latest To Sue Justice Department Over New Anti-Sanctuary City Policy
None