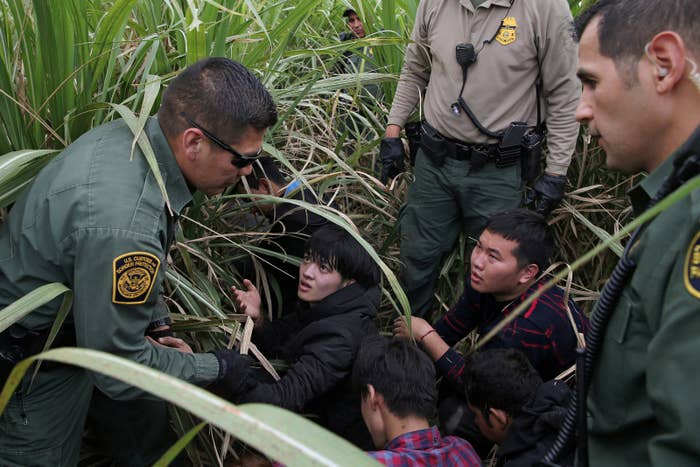 Strapped by a surge in border detentions brought on by the Trump administration's "zero-tolerance" policy mandating the prosecution of all people caught entering the country illegally, US immigration authorities announced Thursday that they would transfer 1,600 detainees facing civil immigration charges to federal prisons intended for convicted criminals.
Danielle Bennett, a spokesperson for Immigration and Customs Enforcement, said the transfers to Bureau of Prisons facilities was part of a plan to meet the demand for additional detention space both medium and long term.
"The use of BOP facilities is intended to be a temporary measure until ICE can obtain additional long-term contracts for new detention facilities or until the surge in illegal border crossings subsides," Bennett said in a statement. "ICE continues to enforce immigration laws consistent with the Administration's directives and the law. This includes ensuring sufficient detention space to hold aliens prior to removal or adjudication by an immigration judge."
An estimated 1,000 detainees will be housed at the federal correctional institution in Victorville, California. Other prisons housing detainees will be the Federal Detention Center, SeaTac, in Washington state, where 209 detainees are to be housed; the federal prison at La Tuna, Texas, where 230 detainees will be housed; the federal prison at Sheridan, Oregon, to house 130 detainees; and the Federal Correctional Institution, Phoenix, where 102 detainees will be jailed.
A California law that recently went into effect prevents local jurisdictions from entering into a contract, renewing, or modifying contracts with private companies and any federal agency to hold immigrants. The law doesn't affect ICE entering into an agreement with the BOP, another federal agency, however.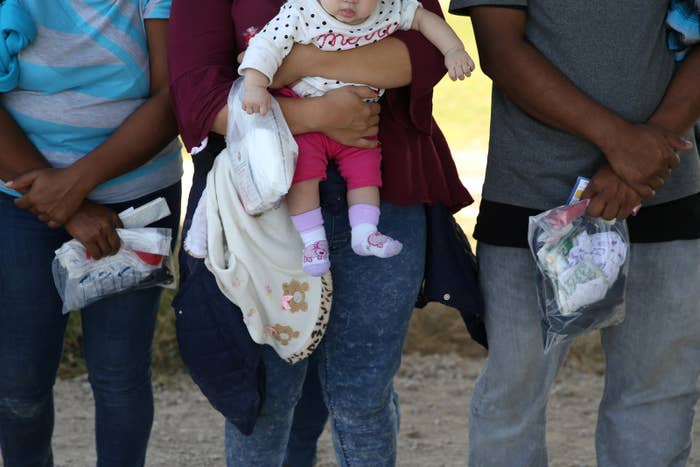 Christina Fialho, coexecutive director of Freedom for Immigrants, an advocacy group that seeks to abolish immigration detention, denounced the transfer of hundreds of detainees to federal prison as an attempt to criminalize vulnerable immigrants.
Authorities at Victorville suspended visits to the facility after the announcement was made.
"This is further proof of an effort to isolate asylum seekers and other immigrants from their families and prevent outside groups from documenting and exposing abuse," she said.
The decision to transfer immigration detainees to federal prisons comes as US border authorities released detention statistics for May that showed more than 50,000 people had been detained trying to cross the US border for the third month in a row. Published reports say the increase in numbers has angered President Trump, who has slammed Secretary of Homeland Security Kirstjen Nielsen for not doing enough to stop people from trying to cross the border.
In response to the increase in detentions, the administration imposed its "zero-tolerance" policy, hoping that prosecuting everyone caught entering the US illegally will discourage would-be border crossers.
But the policy has had other consequences, including separating parents from their children because US law does not allow for the jailing of children, and increasing the housing burdens on a system that for years had generally seen the release of immigrant detainees while they await hearings in immigration court.
Meanwhile, immigration advocates questioned assertions that immigration detentions are unusually high and represent a crisis at the border. The Migration Policy Institute said that while 2018 border arrests are higher than arrests in 2017, that year saw "atypically low" numbers of apprehensions as people planning to cross illegally after the 2016 election waited to see if Trump would follow through on his tough on immigration stance.
This year's numbers for March, April, and May are largely comparable to the same months in 2013, 2014, and 2016, the institute reported.
"What became dubbed the 'Trump effect' has predictably waned, however, given the deeper push-pull forces that propel illegal migration," the institute said.