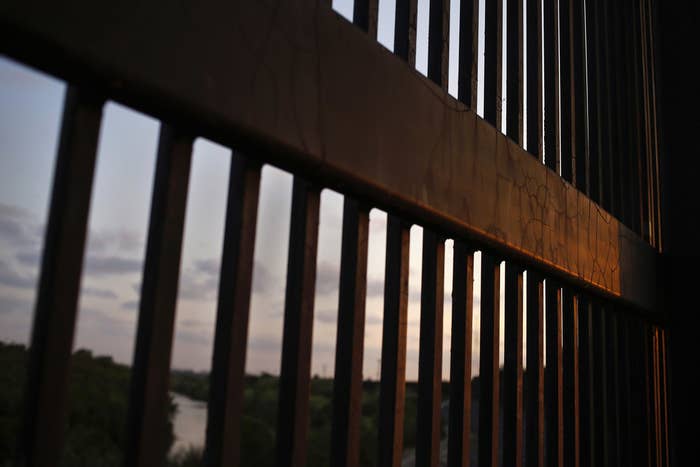 A complaint filed Tuesday against U.S. Customs and Border Protection (CBP) accuses officers of falsely calling residents prostitutes, excessive force, and coercing them into agreeing to being deported.
The 20-page document submitted on behalf of 13 people is asking the Department of Homeland Security (DHS) to investigate the alleged abuses. The complaint was filed by the ACLU and the Southern Border Communities Coalition, and focuses on CBP's Office of Field Operations (OFO) officers at the Texas, El Paso and New Mexico points of entry.
Cynthia Pompa, field organizer for the ACLU of New Mexico Regional Center for Border Rights, said in a statement that thousands of students, workers, and tourists legally move across the border daily.
"When unprofessional or downright cruel CBP officers humiliate, discriminate and physical or verbally abuse them, their mistreatment and lack of accountability offends American values of equality and justice," Pompa said.
In a statement to BuzzFeed News, CBP said it received the complaint and was reviewing it with DHS, Office of Inspector General and the DHS Office for Civil Rights and Civil Liberties.
"CBP does not tolerate discrimination nor mistreatment and takes complaints, to include the allegations made in the May 17, 2016 letter, seriously," the agency said.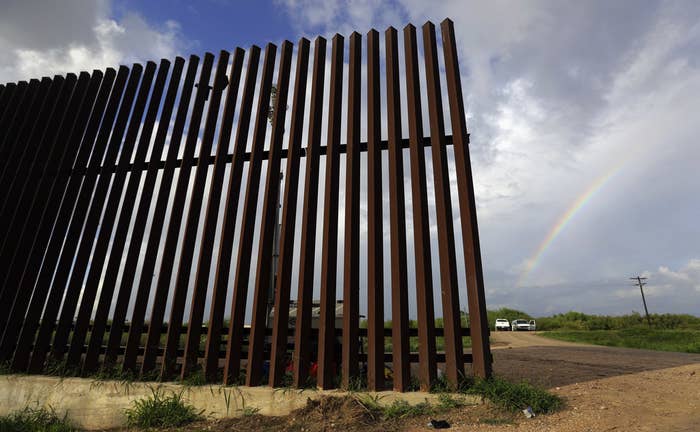 One of the alleged victims, Amanda Rodríguez Varela, a 51-year-old Mexican citizen and women's rights advocate in Ciudad Juarez, Mexico, said officers falsely accused her of being a sex worker and implied she had sexually transmitted infections.
After being interrogated by officers for almost 10 hours in October, Rodríguez was told she could face criminal charges and one year of jail for prostitution or admit to the false charges, sign a form in English she couldn't read, and be released, according to the complaint.
After she was released, Rodríguez learned that she signed a "Notice to Alien Ordered Removed/Departure Verification" that barred her from entering the U.S. for five year.
In 2014, Michelle Fierro, a U.S. citizen, was heading toward Mexico with her brother-in-law and his daughter when they were stopped at the point of entry in Santa Teresa, New Mexico. It was there that her brother-in-law was detained for an interrogation, while his daughter and Fieroo were told to wait for six hours inside the car, the complaint alleges.
Fierro, who was eight months pregnant at the time, was denied water, food, and the use of her cellphone, according to the complaint.
"Ms. Fierro suffered from gestational diabetes and was later diagnosed by her doctor as being dehydrated as a result of the prolonged detention," the complaint states.
Mario Molina, a U.S. citizen, claims that in May 2015 he was crossing the border into Mexico from El Paso, Texas, when he was taken into an inspection room. There he was asked what his hair, eye, and skin colors were. When Molina said the answers were obvious, a border officer slapped him across the face, according to the complaint.

The complaint is the latest is just the latest against CBP, the nation's largest law enforcement agency. Last month, the ACLU of New Mexico accused CBP officers of routinely violate people's rights and their own policies by failing to return migrants personal belongings.
CBP said it has taken proactive steps in the last two years to better interact with the the public. One is the creation of a information center for Spanish speakers to submit questions, tips about illegal activity, or complaints about CBP employees, that people can access via phone, email, or mail.

CORRECTION
The complaint focuses on CBP's Office of Field Operations officers. A previous version of this post said it focused on U.S. Border Patrol Agents.