Univision Host Says His Show Isn't Sexist, Women Enjoy Critiquing Women In Bikinis
Raul de Molina spoke with BuzzFeed News about El Gordo y La Flaca's portrayal of women on the show, the firing of a co-host over offensive Michelle Obama comments, and the end of Sábado Gigante.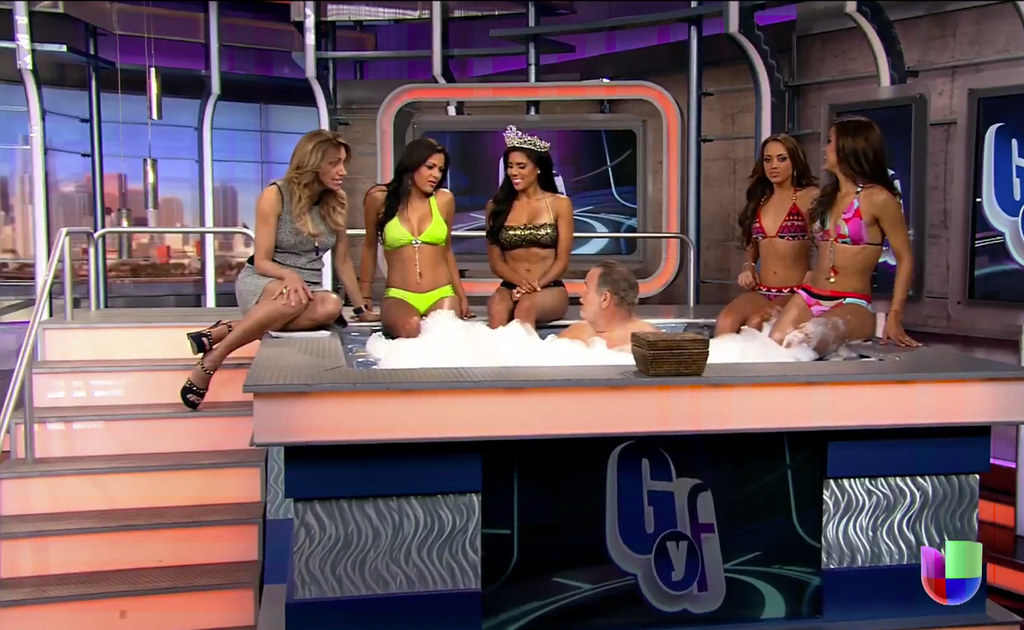 Raul de Molina said there's nothing sexist about women dancing in bikinis or being interviewed in a hot tub on El Gordo y La Flaca, the live Spanish-language television show he's hosted for 17 years.
Besides, said de Molina, he's also inside the Jacuzzi.
"I would get in a swimsuit and I'm a fat guy," he said, sitting on the patio of a restaurant inside the Ritz-Carlton in Marina del Rey in Los Angeles.
He co-hosts the entertainment and gossip show, which translates to "The Fat Man and the Skinny Woman," with Lili Estefan, a Cuban model. In April the show won it's first Daytime Emmy for Outstanding Entertainment Program in Spanish.
"I didn't expect it because last year we lost to another show on CNN and our show was a lot better," de Molina told BuzzFeed News.
The show has been criticized for its portrayal of women, a complaint that's followed other Spanish-language shows. Recently it also came under fire after a former host compared Michelle Obama to a monkey in Planet of the Apes.
De Molina said he's been asked about the hot tub interviews, a show staple, multiple times. Interviewing female celebrities in swimsuits isn't degrading to women, de Molina told BuzzFeed News.
"We're just doing an interview like anybody else," de Molina said. "In the Latin culture I don't think there's anything wrong with having someone in a Jacuzzi on the show, especially if it's a big star."
Co-host Estefan has gotten in the hot tub with a man for an interview but it didn't do well on ratings, he said, even though most of the show's viewers are women.
Eating a burger without a bun and sipping on water, de Molina speculated it was because female viewers would rather criticize other women in bathing suits.
"Women will say, 'Look how she looks, I look better than her,'" de Molina said.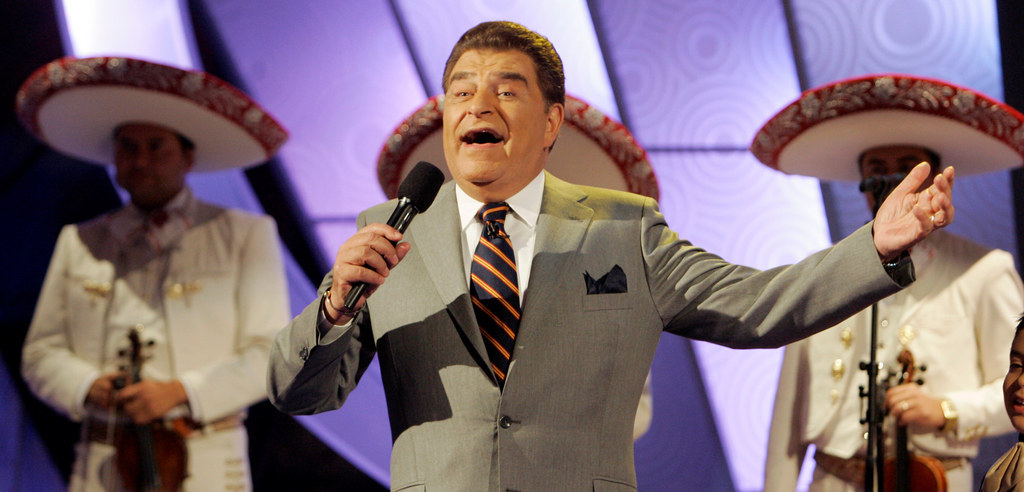 Like El Gordo y La Flaca, the hugely successful and soon-to-end Sábado Gigante has also been accused of objectifying women with its scantily clad dancers strutting beside men in suits and close-up cleavage shots. The three-hour-long variety show is set to broadcast its final show in September after 53 years on the air.
Millions of Latinos grew up watching the variety show hosted by Don Francisco, whose real name is Mario Kreutzberger. The show started in Chile, drawing an audience throughout Latin America, and continued to grow after Univision began to broadcast the show in 1986 out of Miami. It's now viewed in more than 40 countries.
"He didn't know what was going to happen in the U.S. and that show became a habit for every Hispanic," de Molina said. Kreutzberger "has been an example and responsible for what Spanish television is in the U.S."
Kreutzberger was able to draw viewers from various Spanish-speaking countries, de Molina said. People from Mexico don't necessarily like the same jokes as someone in Argentina and people from Central America aren't going to like grupero music, a type of regional Mexican songs.
"It's hard to balance all that and be successful," de Molina said. "They're completely different audiences."
De Molina also spoke about a 15-second comment about Michelle Obama that landed former style host Rodner Figueroa in hot water and eventually got him fired in March.
"You know that Michelle Obama looks like she's from the cast of Planet of the Apes," Figueroa said during a segment looking at a makeup artist's viral transformations into female celebrities.
"It's probably the toughest thing that's ever happened on any TV show I've ever been on," de Molina said, declining to come down hard on Figueroa. "It could've happened to anyone."
De Molina asked crew members to monitor Twitter immediately after the show but nothing about the comment came up, he said. In the next few hours Figueroa was suspended for two weeks and fired before the end of the day for comments Univision said "were completely reprehensible."
Figueroa later released a letter he had written to Obama apologizing for his comments, which he says were misinterpreted. He said he was not racist and his opinion was directed at the makeup artist.
De Molina focused instead on how Univision's hands were tied, arguing that the network didn't want to do what it did and the show was worse off.
"I don't think [Univision] wanted to get rid of Rodner but they had to after what he said," de Molina said. "It's also bad for our show because he was a very important part of it."
De Molina started out as a freelance photographer, a time when he said he covered riots in Miami after a Latino cop fatally shot an unarmed black man, as well as coups in Haiti and violence in Panama.
"I was shot at a million times in Haiti and Panama," he said.
In addition to El Gordo y La Flaca, de Molina covers the Latin Grammys and the red carpet for Premio Lo Nuestro, which honors Latin music. His favorite however is hosting his annual New Year's show live from Times Square.
He's glad the show's going strong after 17 years. De Molina joked that he and Estefan have lasted longer than most marriages.
"Every single day is completely different," de Molina said. "I hope it goes another 17 years."