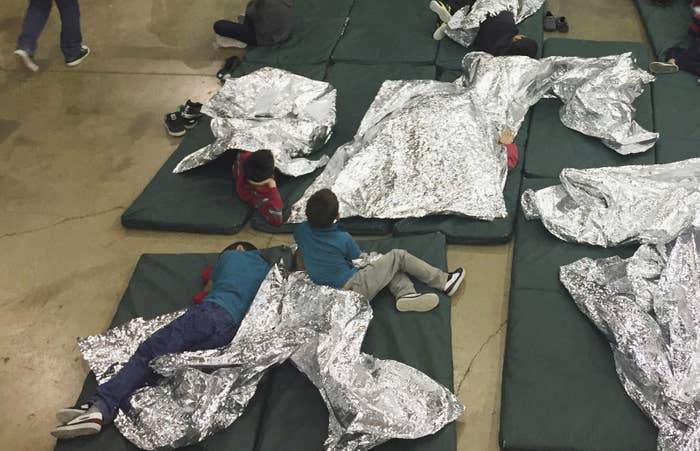 McALLEN, Texas — Amid growing backlash over the Trump administration's policy resulting in family separation, the head of the Department of Homeland Security on Monday repeated a statement Trump officials have made to justify their tough stance on immigration: There is a crisis at the border.
But if the crisis being described is a historically high number of immigrants caught at the border, then there isn't one, according to DHS statistics for recent years. Those numbers show a steady decline in border apprehensions over the past two decades.
Homeland Security Secretary Kirstjen Nielsen repeated the familiar "crisis on the southern border" theme during a press conference Monday at the White House. To back it up, she cited statistics from March, April, and May of this year.

"In the last three months, we've seen illegal immigration on our southern border exceed 50,000 people each month," Nielsen said. "Multiples over each month last year. Since this time last year, there has been a 325% increase in unaccompanied alien children and a 435% increase in family units entering the country illegally."
But those numbers are coming off historically low numbers of apprehensions in 2017, and in fact are consistent with the number of people detained trying to cross the US–Mexico border in recent years that started dropping, for the most part, during the administration of President George W. Bush.
Nielsen told reporters the number of people arrested at the border is not a new crisis, but blamed it on a settlement agreement that stops the US from holding kids in immigration jails indefinitely and a law barring them from quickly deporting children.
"This entire crisis, just to be clear, is not new. It is been occurring and expanded over many decades," Nielsen said. "But currently it is the exclusive product of loopholes in our federal immigration laws that prevent illegal immigrant minors and family members from being detained and removed to their home countries."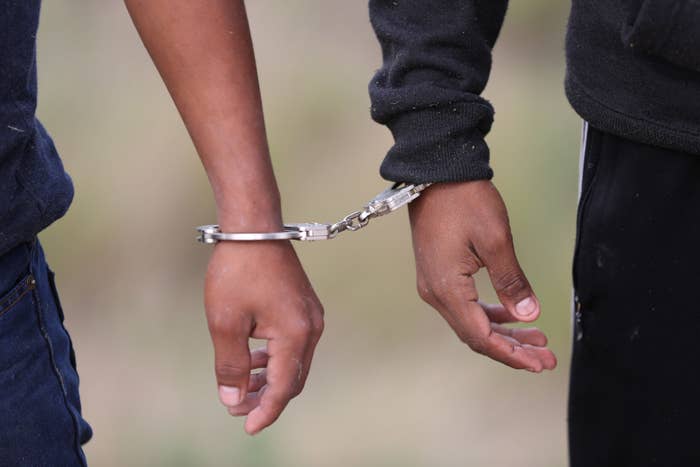 When Attorney General Jeff Sessions announced the administration's "zero-tolerance" policy of prosecuting everyone caught trying to enter the US, he said "a crisis has erupted at our southwest border."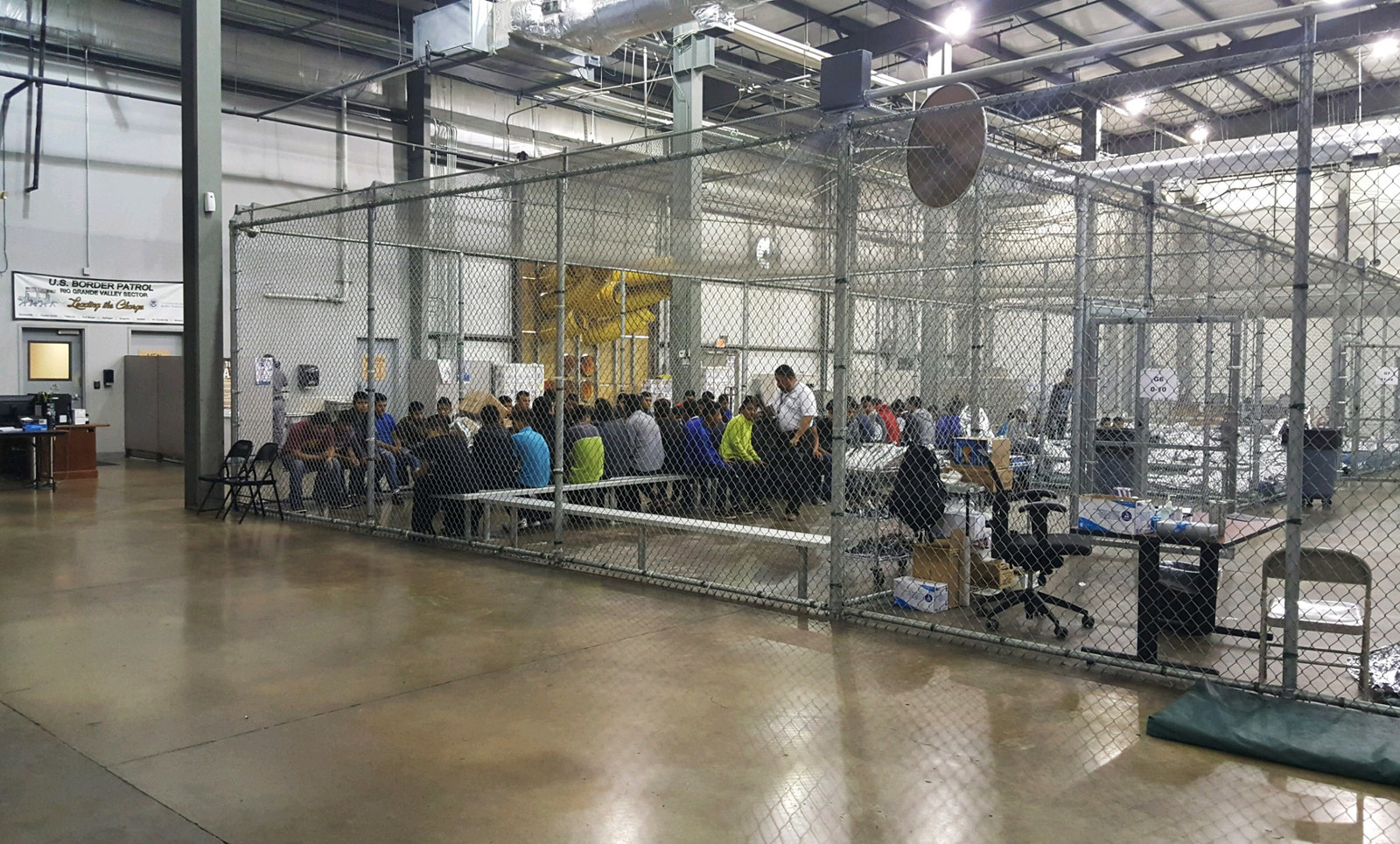 But this year's apprehension numbers for March, April, and May are on par with figures for those same months in 2013, 2014, and 2016, according to US Customs and Border Protection data.

For March, the total number of people apprehended was about 54,009 in 2013; 57,405 in 2014; 39,159 in 2015; 46,117 in 2016; and 16,588 in 2017. It was 50,296 this past March.
For April 2013 it was 54,761; 59,119 in 2014; 38,296 in 2015; 48,502 in 2016; and 15,766 in 2017. For April of this year, the number was 50,924.
In May 2013 the total number of people apprehended at the border was 50,481; 68,804 in 2014; 40,681 in 2015; 55,442 in 2016; and 19,940 in 2017. This past May: 51,912.
"It's not a crisis," said Doris Meissner, a senior fellow at the Migration Policy Institute and the former commissioner of the US Immigration and Naturalization Service, the agency that used to be charged with immigration enforcement. "We are not being invaded."
Trump has reportedly been angry about the increase in apprehensions and even berated Nielsen at a meeting with administration officials.
The numbers are even less supportive of the administration's declaration of a crisis once a category of people known as inadmissibles is removed — that group includes people who presented themselves at a port of entry but don't have permission or documentation to be in the US. That group of people wasn't trying to cross into the United States undetected and includes those seeking asylum at ports of entry.
Once those people are removed from the numbers, the people apprehended totaled just 40,344 in May; 38,278 in April; and 37,385 in March, according to Customs and Border Protection.
Meissner, who cowrote an analysis on the figures, said 2017 was an outlier with unusually low border arrests, likely because of what's known as the "Trump effect" — with many would-be migrants waiting to see how the new administration would behave in regards to immigration enforcement.
Apprehension numbers were also low in 2015 because Mexico, with some US funding, started detaining more Central Americans before they could make it to the United States border.
Annual border arrests along the 2,000-mile southwest border are nowhere close to 2000's 1.6 million peak.
In 2005, the total number of arrests had dropped to 1.1 million, a decline the Bush administration attributed to a 60% increase in funding for border security and the hiring of 1,900 new Border Patrol agents.
Border arrests continued to go down until 2012 when apprehensions started to go up slightly from 356,873 on the southwest border to 414,397 the following year.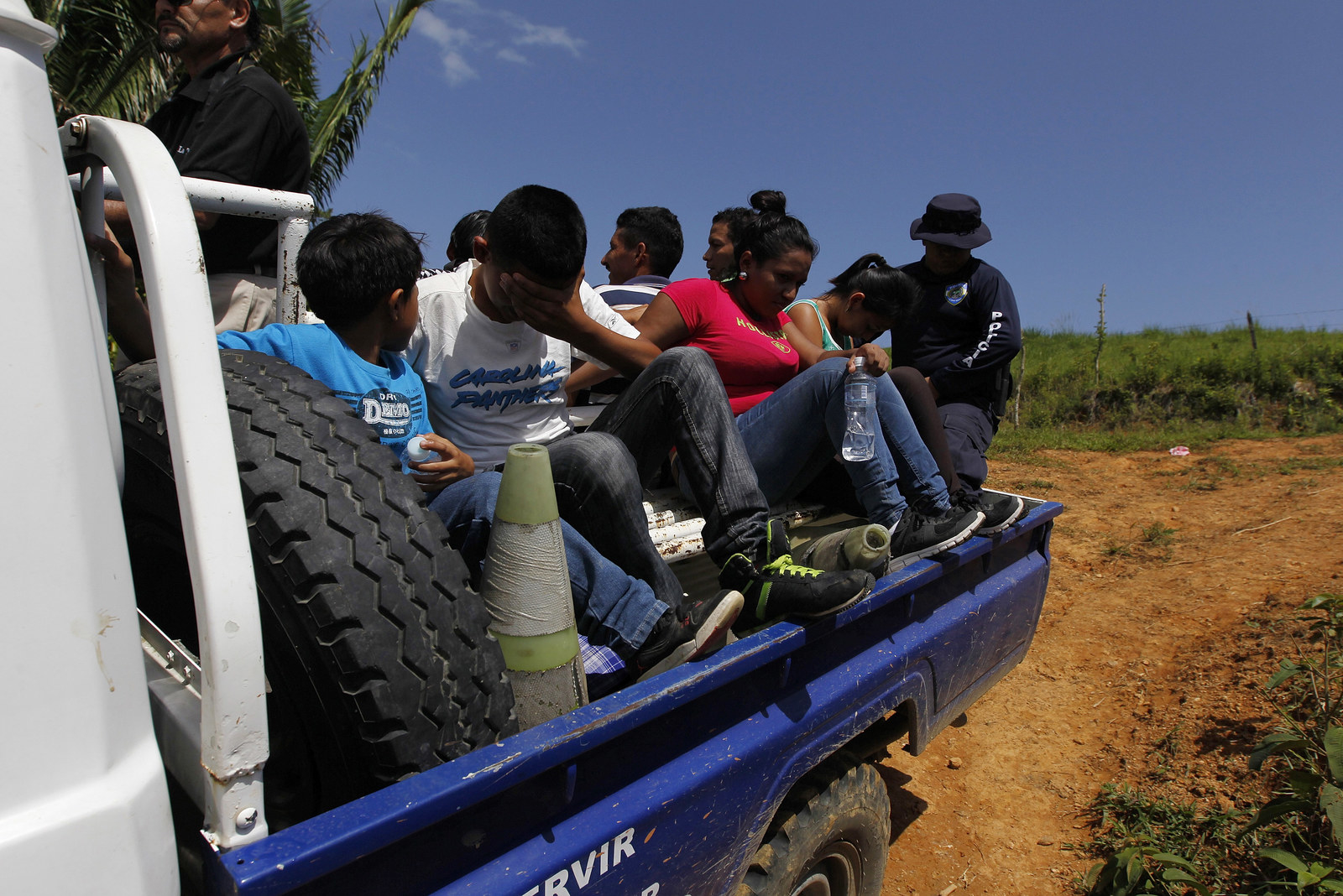 In 2014, the year border authorities saw a massive increase in the number of unaccompanied children, the total number of arrests on the US–Mexico border were 479,371. At the time, Central Americans cited increased violence and financial instability as reasons for coming in such large numbers.
The demographics for country of origin of those arrested at the border have also shifted in recent years.
The number of Mexicans apprehended has dropped precipitously since 2009, from about 716,000 that year to 266,000 in 2016, according to the most recently available figures from DHS. The Pew Research Center also reported a net loss of 140,000 Mexican nationals in the US from 2009 to 2014, with many of them citing family reunification as the top reason for going back.
During that same period, the number of people arrested from Honduras, El Salvador, and Guatemala increased. In 2009, the number of apprehensions from those three countries was about 92,000; by 2014, it was 283,000 in 2014, according to DHS figures. The arrests went down in 2015 and 2016 to 161,000 and 225,000, respectively.
"To see what's really going on at the border you always need to take an astonishingly long view," Meissner said.
Meissner said there has been an increase in the proportion of migrants arrested who are unaccompanied children or families. In 2017, 25% of people arrested were families, compared to just 3% in 2012.
So far in 2018, 36% of people apprehended at the border were either families or unaccompanied children, compared to 10% in 2012.
"The real need for the future is to determine how best to respond to a different kind of challenge," Meissner said. "The way the southwest border is right now is very much still geared to the Mexican flow, but the flow has in fact changed to a mixture of economic migrants but also humanitarian concerns."