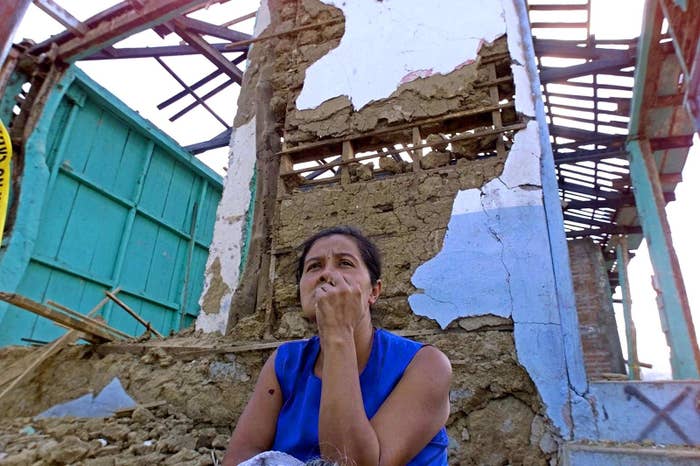 Nearly 200,000 Salvadorans who've had temporary permission to live in the United States for the past 17 years will have until Sept. 9, 2019, to leave the US or face deportation, the Trump administration announced Monday.
The Salvadorans become the latest group of foreigners to lose what's known as Temporary Protected Status after spending years in the United States because of natural disasters in their home countries. The Salvadorans were granted TPS after a pair of 2001 earthquakes slammed the country.
"Based on available information the secretary determined that the conditions supporting El Salvador's TPS designation on the basis of environmental disaster, specifically the devastation cause by major earthquakes in 2001, no longer exist," a senior Department of Homeland Security official said.

In recent weeks, the Department of Homeland Security also has announced an end to TPS for about 60,000 Haitians and 2,500 Nicaraguans. However, DHS postponed a decision on 57,000 Hondurans.
Salvadorans make up the largest group with TPS and have about 192,700 US-citizen children, many of whom are likely to be forced to leave with their parents to resettle in a country they've never lived in.
Last week Salvador Sánchez Cerén, the president of El Salvador, asked Department of Homeland Security Secretary Kirstjen Nielsen to once again extend TPS, arguing that even if the US decides to send Salvadorans back it would give the government time to prepare to receive its compatriots.
In making the decision to end TPS Nielsen looked at whether conditions specific to the pair of 2001 earthquakes had improved and whether El Salvador was prepared to take back the nearly 200,000 people because that's the reason for giving the protection in the first place, a senior DHS official said.
Gang violence plaguing the country was not a factor in deciding whether to end TPS. Once their protections run out in 2019, the Salvadorans will be eligible for deportation. The US State Department currently has a travel advisory for El Salvador citing "high rates of crime and violence."
The 18 months, officials said, was enough time for this group of Salvadorans to seek other ways of legalizing their status or prepare to go home, otherwise they face the possibility of being deported if they overstay.
"DHS will not exempt entire categories or exclude entire groups of people from immigration enforcement actions," the official said.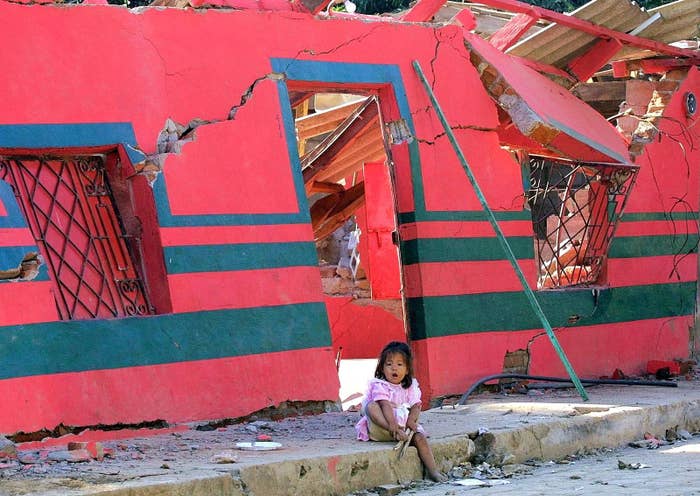 The decision upset immigrant rights advocates who argue the TPS holders were allowed to live in the US for about 17 years, have kids here, and build lives in the country.
Oscar Chacón, executive director of Alianza Americas, a network of Latin American and Caribbean immigrant groups in the US, said the decision puts the Salvadorans in danger.
"The United States has yet again turned its back on its promise to provide refuge for those who face violence and persecution in their home countries," Chacón said in a statement. "Nielsen has told 200,000 of our friends, neighbors, and colleagues —people who sought safety in the United States and have had full permission to build lives here for nearly 17 years — that they have 18 months to pack their bags and return to El Salvador, a country that is plagued by the highest homicide rate in Latin America, a 95 percent impunity rate, and escalating human rights abuses."
In 2016, El Salvador had the highest homicide rate in the Western Hemisphere, with 81.2 deaths per 100,000 people, followed by Venezuela and Honduras.
Ali Noorani, executive director of the National Immigration Forum, called on Congress to offer a permanent solution for current TPS holders and protect them from deportation.

"This is a deeply disappointing decision that will not only disrupt the lives of TPS recipients and their families, but devastate the local economies they have contributed to for years," Noorani said. "Congress has a responsibility to act in the best interest of our nation by legislating a permanent solution that allows current TPS holders to contribute fully without fear of deportation."