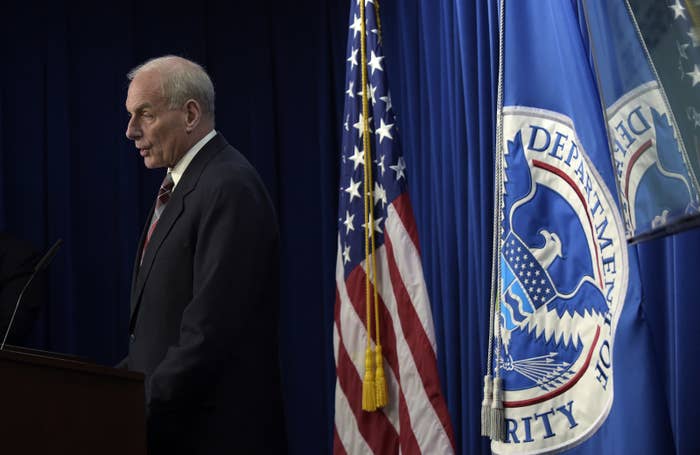 Federal officials announced on Wednesday the launch of an office dedicated to assisting victims of crimes committed by undocumented immigrants.
The Victims of Immigration Crime Engagement (VOICE) office was created in response to one of President Donald Trump's executive orders, Department of Homeland Security (DHS) Secretary John Kelly said at a press conference.
"All crime is terrible, but these victims as represented here are unique, and they are all too often ignored," Kelly said. "They are casualties of crimes that should never have taken place because the people who victimized them should never have been here in our country. These crimes, in many ways, were preventable."
Kelly shook the hands of family members of people killed or injured by undocumented immigrants, before leaving the DC press conference without taking questions.
The opening of the office comes a day after a federal judge barred the Trump administration from enforcing part of an executive order that would've threatened federal funding to so-called sanctuary cities, calling it "clearly unconstitutional." The provision sought to deny funds to cities that refused to work with federal immigration authorities.
Salvador Sarmiento, national campaign coordinator for the National Day Labor Organizing Network, said the goal of the VOICE program was to instill fear of non-white immigrants and another step by the Trump administration to create institutions that legitimize racist government propaganda.
"It is blatantly racist and a dangerous new tool for extremists and white supremacists," Sarmiento said in a statement to BuzzFeed News. "Trump's weapon is fear. Trump wants white people to fear anyone who is not white. And he wants all of us to fear him and his administration."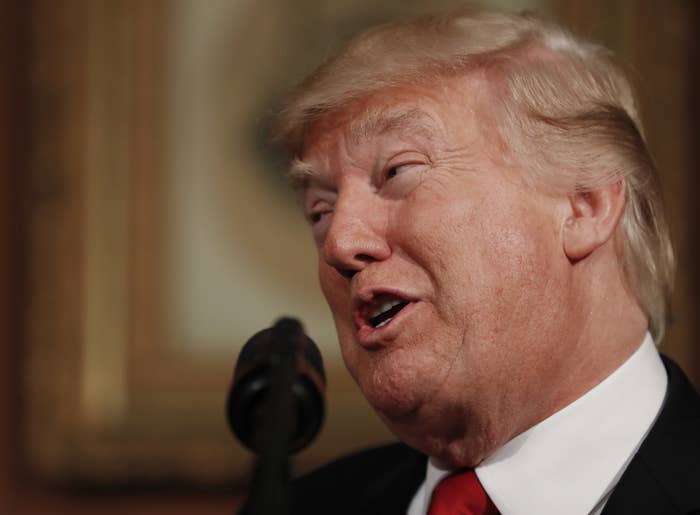 The lawsuit was brought in part by officials in San Francisco, where the shooting of Kate Steinle in 2015 ignited a controversy over the city's status as a sanctuary city. Steinle was killed after Juan Francisco Lopez-Sanchez, an undocumented immigrant who had been deported five times, fired a stolen gun near San Francisco's waterfront, striking her.
As part of the VOICE office, US Immigration and Customs Enforcement (ICE) established a hotline with operators to help victims receive support, the DHS said. Victims will also be given additional information on the criminal and immigration history of undocumented immigrants accused of a crime.
People affected by crimes committed by undocumented immigrants will also be put in touch with ICE community relations officers and victim assistance specialists throughout the country to help them understand immigration enforcement and access resources.
"Until today these victims at the hands of illegal aliens had no point of contact in our federal government dedicated to this issue," Kelly said. "That ends today."
Kelly said the agency also launched the DHS-Victim Information and Notification Exchange on Wednesday, an automated service that will help victims track the immigration custody status of alleged perpetrators.
"This is absurd given that statistical data indicates that our foreign-born population is far less likely than our native-born population to commit crimes," said Democratic Rep. Jared Polis of the opening of VOICE.
A recent analysis examining 50 studies published between 1994 and 2014 on the relationship between immigration and crime found that while some studies showed a correlation between immigration and increased crime, there were two-and-a-half times as many findings that showed immigration led to a reduction in crime.