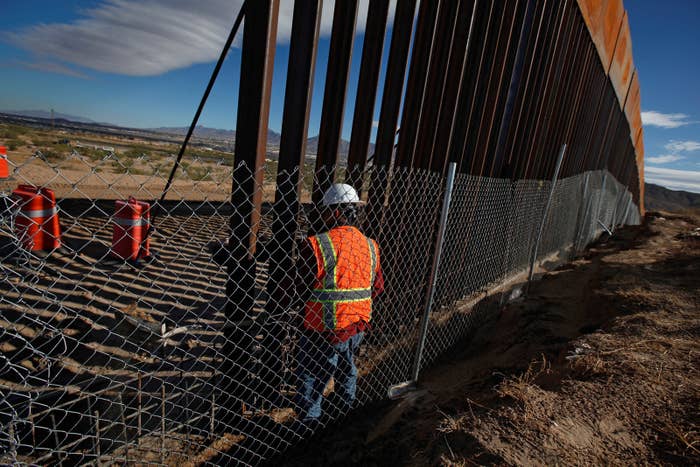 The Trump administration on Thursday announced the four companies that will build concrete prototypes for the president's long-promised border wall with Mexico.
Ronald Vitiello, acting deputy commissioner of US Customs and Border Protection (CBP), said it marked a "significant milestone" in implementing Trump's order to build a border wall.
"This is the first tangible result of the action planning that has gone on," Vitiello said at a news conference.
The companies that received the contracts are Caddell Construction Co., LLC, Montgomery, Alabama; Fisher Sand & Gravel Co., DBA Fisher Industries, Tempe, Arizona; Texas Sterling Construction Co., Houston; W. G. Yates & Sons Construction Company, Philadelphia, Mississippi.
Construction in San Diego is expected to begin in a few weeks, at which point the four companies will have 30 days to build.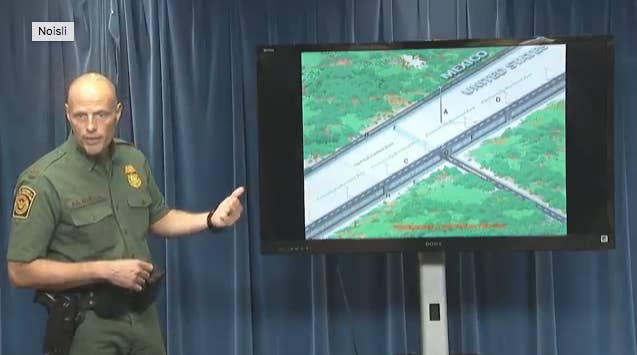 Vitiello said the contracts for each company range from just under $400,000 to nearly $500,000. The Department of Homeland Security identified $20 million to be redirected for the construction of the prototypes, but not to build the actual wall.
Trump has been unable to secure funding for his border wall and threatened a government shutdown if money for his wall weren't secured by Congress.

The four prototypes will be built near each other and are expected to be 30 feet long and up to 30 feet high.
They will also feature "see-through features."
Trump has said he wants the new border wall to be transparent so people can avoid being hit with "large sacks of drugs" being thrown over the barrier.
"Part of the proposal was to give us see-through features so we'll see when they're built how they'll address that," Vitiello said.
The prototypes will also be expected to make space for technology like sensors, cameras, and towers that border patrol agents can use.

CPB issued two requests for proposals in March asking for a concrete wall design and another for a prototype built with materials other than concrete. Bids for that version haven't been announced.
A decision on who would build the prototypes was expected in June, but it was postponed because two companies complained about the bidding process. Both complaints were dismissed, the last one on Friday after the US Government Accountability Office said construction contractor PennaGroup failed to file its comments on the agency reports by the deadline.
The "big, beautiful wall" was one of Trump's marquee campaign promises and a staple of his rallies. The length of the wall varied anywhere from 200 to 1,000 miles long, depending on the speech, with an estimated cost of perhaps $67 billion.
At one point Trump said he wanted the wall built on half the nearly 2,000-mile US–Mexico border, leaving the remaining areas alone because they have natural barriers, such as mountains and the Rio Grande River. Of that 1,000-mile chunk, just 350 miles lack a vehicle barrier or fence, but are monitored with remote technology, lights, and patrols.
"Now the obstructionist Democrats would like us not to do it, but believe me, if we have to close down our government, we're building that wall," Trump said at a campaign rally in Phoenix.
Christian Ramirez, director of the Southern Border Communities Coalition and Human Rights Director of Alliance San Diego, said building a border wall will come at the expense of upgrading the nation's outdated ports of entry.
"Our booming binational region is in need of infrastructure that facilitates trade and commerce, investment in protecting our sensitive environment and assurances that the rights and dignity of border residents will be protected," Ramirez said in a statement. "The administration's misguided insistence that a border wall must be built is an affront to the just demands of border communities to revitalize and not militarize our region."