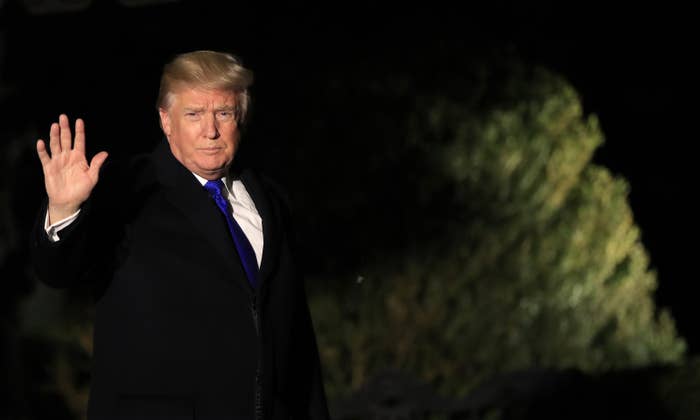 The White House on Thursday proposed legislation that would provide 1.8 million undocumented immigrants brought to the US illegally as children a path to citizenship, in exchange for a $25 billion "trust fund" for border security and significant cuts to family-based immigration.
The one-page framework released by the Trump administration calls for increased funding of federal immigration authorities and speeding up the deportation of undocumented immigrants in exchange for legalizing a group of young immigrants with a 10- to 12-year path to citizenship.
White House officials said the proposal would benefit recipients of Deferred Action for Childhood Arrivals (DACA) as well as other DREAMers who were eligible for the program but didn't apply.
The news comes a day after President Trump said that he is open to a pathway to citizenship for a group of younger immigrants who were brought to the US illegally as children. In impromptu remarks to reporters at the White House Wednesday, Trump said that protections for recipients of the DACA program could "morph into" citizenship over a decade.
The $25 billion "trust fund" would go toward the US "border wall system" and includes improvements along the northern border, according to the White House document. It also calls for the prompt removal of undocumented immigrants regardless of what countries they came from.
The Trump administration is also proposing restricting family-based immigration, or "chain migration" as it has been pejoratively called, to only spouses and children of citizens and lawful permanent residents. The move would drastically change the current immigration system, which allows citizens to sponsor siblings, parents, and married adult children. It also allows green card holders to sponsor a spouse, unmarried children under 21, and unmarried adult sons or daughters.
The move would cut in half the 1 million immigrants granted lawful permanent residency annually by eliminating family sponsorship beyond spouses and minor kids, according to the Migration Policy Institute.
The legislation, which was similar to a previous bipartisan Senate proposal, also calls for the elimination of the diversity visa lottery. The program allows as many as 50,000 people into the US annually by taking applications from residents of countries that send few immigrants to the US in the previous five years.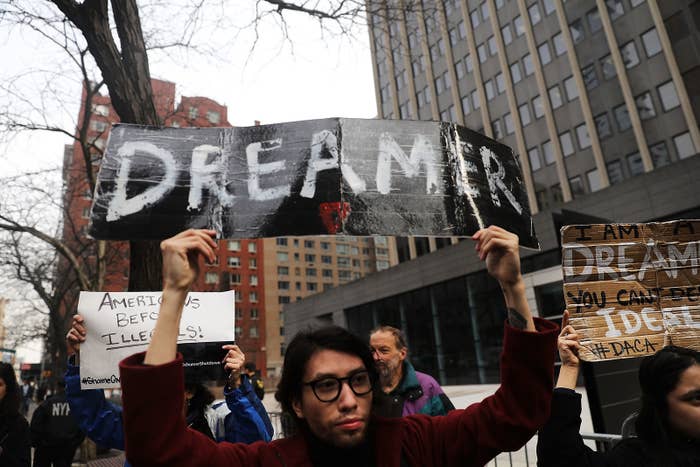 Doug Andres, spokesperson for House Speaker Paul Ryan, lauded the White House plan.

"We're grateful for the president showing leadership on this issue and believe his ideas will help us ultimately reach a balanced solution," Andres said in a statement to BuzzFeed News.
Lorella Praeli, ACLU director of immigration policy and campaigns, said the White House's proposal was hateful and xenophobic because it would slash legal immigration to levels not seen since the racial quotas of the 1920s, eliminate legal channels for African countries, and spend $25 billion on a wasteful border wall.
"Stephen Miller has said that his proposal is 'extremely generous,' but the only community that benefits from this supposed generosity are white supremacists," Praeli said. "The White House proposal is clearly an effort to sabotage bipartisan talks on the issue by continuing to put issues on the table that are non-starters."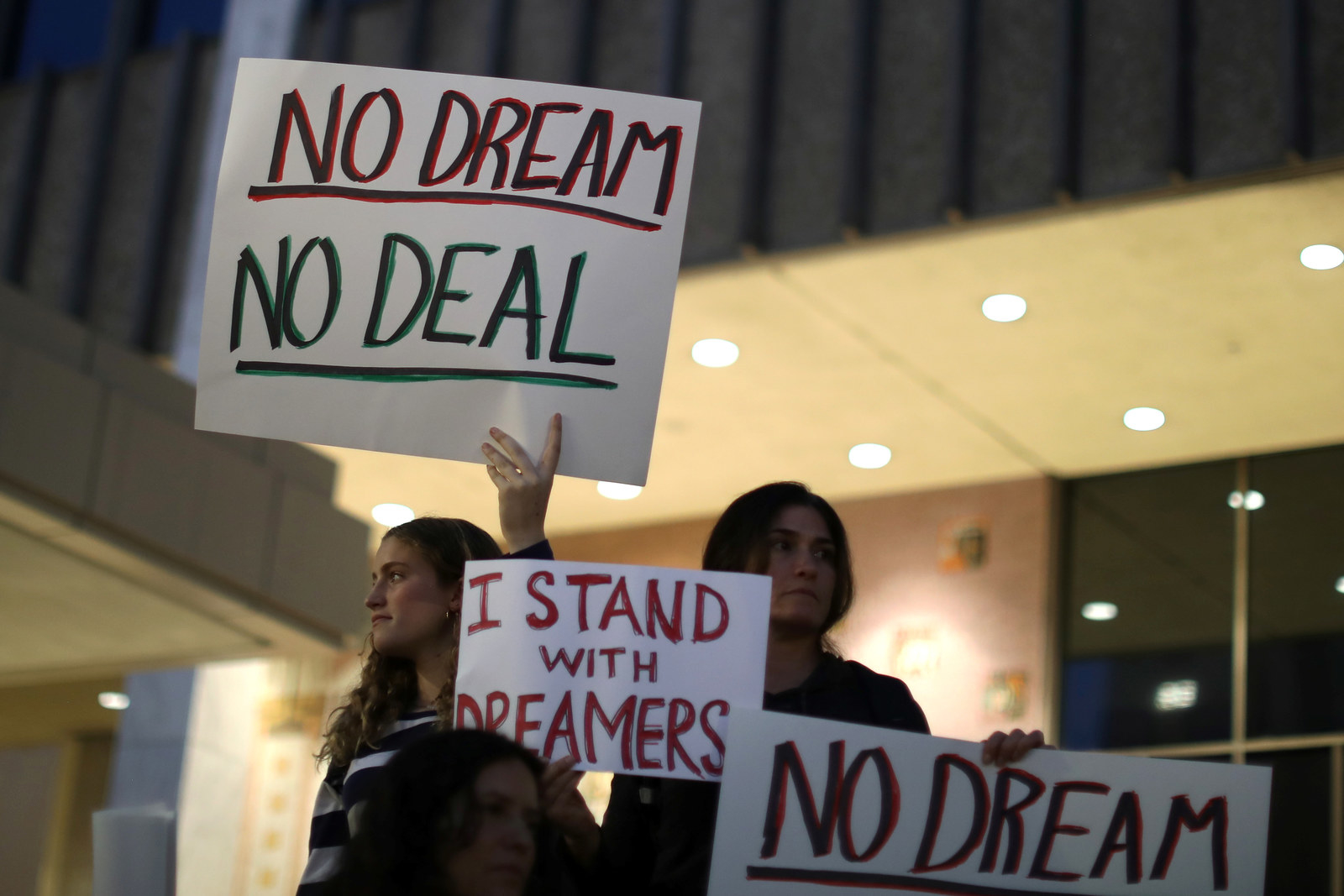 Michael Needham, executive director of Heritage Action, called the Trump administration's move amnesty that will continue to grow.
"Amnesty comes in many forms, but it seems they all eventually grow in size and scope," Needham said in a statement. "If any amnesty negotiations are to take place, they should remain extremely limited in scope so as not to encourage further illegal immigration."
Democratic Rep. Luis Gutiérrez said the deal the Trump administration was trying to push was laughable.
"$25 billion as ransom for Dreamers with cuts to legal immigration and increases to deportations doesn't pass the laugh test," Gutiérrez said. "The President cannot be trusted to keep his word or maintain his position for more than a couple of hours and every time the hardliners on immigration inside and outside the White House shift his position, we get farther from a deal to serve the will of the American people to give Dreamers a way to live here legally."
The Democratic representative, who is serving his final term, said "it would be far cheaper to erect a 50-foot concrete statue of a middle finger and point it toward Latin America" than to fund Trump's $25 billion "border wall system."
Republican Rep. Mario Diaz-Balart said the proposal demonstrated that it was not only focused on finding a permanent solution for 1.8 million DREAMers, but also border security.
"This administration is putting forward a serious proposal to both of these issues, something that cannot be said of previous administrations," Diaz-Balart said.
United We Dream, the nation's largest immigrant youth-led organization, said the proposal was dead on arrival.
Greisa Martinez Rosas, advocacy director for United We Dream and a potential beneficiary of the Dream Act, said Congress should reject the proposal in favor of one that protects DREAMers but not at the expense of other immigrants.

"Let's call this proposal for what it is: a white supremacist ransom note," Rosas said. "Trump and Stephen Miller killed DACA and created the crisis that immigrant youth are facing. They have taken immigrant youth hostage, pitting us against our own parents, Black immigrants and our communities in exchange for our dignity."
Sen. Dick Durbin, who was a part of a group of senators who presented a bi-partisan legislative DACA-fix and were rejected by the White House, said the issue should not be combined with comprehensive immigration reform.
"The White House claims to be compromising because the President now agrees with the overwhelming majority of Americans that Dreamers should have a pathway to citizenship," Durbin said. "But his plan would put the Administration's entire hardline immigration agenda—including massive cuts to legal immigration—on the backs of these young people."
Discussions on what to do with DACA recipients are expected to heat up as lawmakers are expected to negotiate a long-term budget agreement. After a three-day government shutdown over the weekend, Senate Democrats agreed to fund the federal government through Feb. 8 only after a promise from Senate Majority Leader Mitch McConnell to allow a vote on an immigration bill.
Lissandra Villa Huerta contributed additional reporting to this story.