Students at several universities across the US walked out on Tuesday and Wednesday, demanding that their colleges become sanctuary campuses for undocumented immigrants who may face deportation under a Trump administration.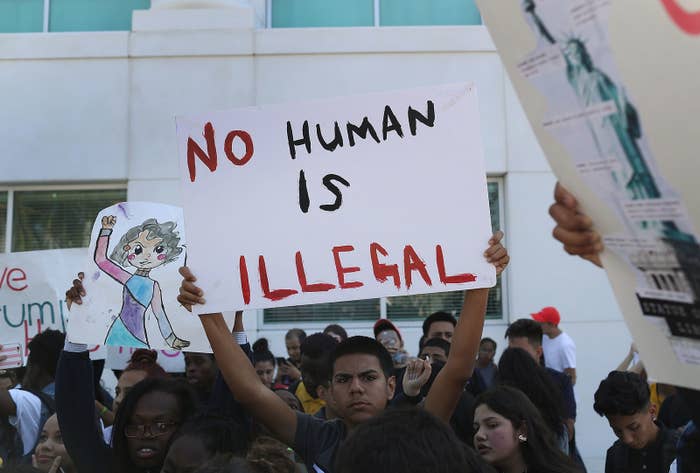 Cata Santiago, an organizer with Movemiento Cosecha, which is spearheading the movement, told BuzzFeed News her group wanted to expand sanctuary spaces beyond those that already exist in US cities and churches.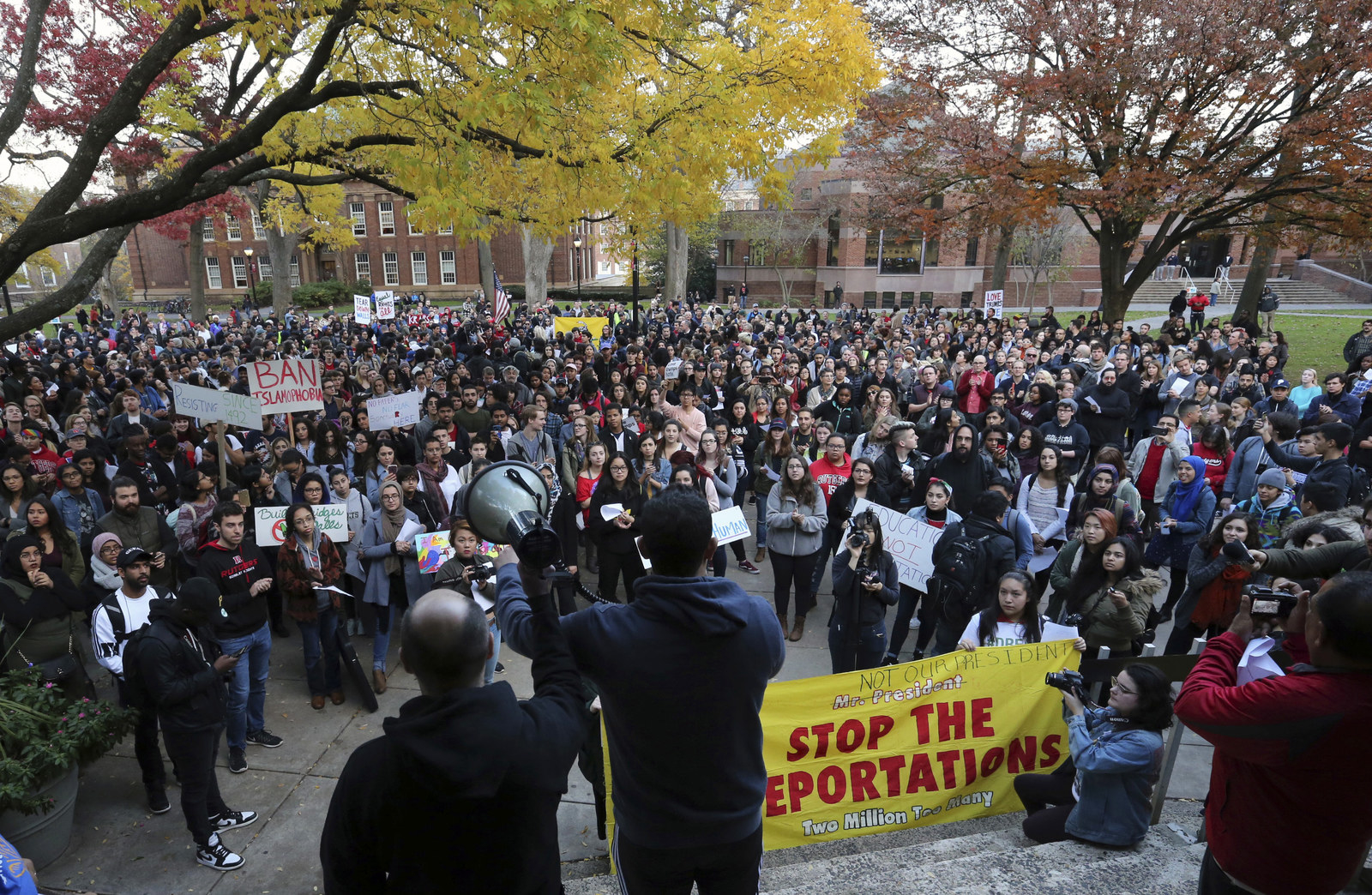 "In the face of a Trump victory, it's important for us to be unified and ask for the permanent protection, dignity, and respect of undocumented people," Santiago told BuzzFeed News.
Several so-called "sanctuary cities" that have previously refused to work with federal immigration officials on deportations have in recent days doubled down on their positions, vowing to remain safe havens for undocumented people.

The student protesters want their colleges to refuse to share as much information as they legally can with federal authorities, not allow immigration officers on the school grounds, and give undocumented students access to financial aid, among other demands.

Walkout demonstrations have so far occurred on the campuses of New York University, Syracuse, Brown, Stanford, Tufts, Rutgers, and the University of Massachusetts, among others.
At least 80 schools were participating in the walkouts; Most were universities, but a number of them were also high schools.
A letter to Stanford administrators making the case for sanctuary campuses said students and their family members now live in fear of a Trump presidency.
"We urge the university to immediately develop a protocol for making itself a sanctuary campus," read the letter. "If we do nothing when Trump becomes President, then any stated commitments to diversity, justice, and inclusion Stanford has made will prove themselves an empty ruse. This is not a moment when we can afford silence."
The letter points to a 2011 internal memo that said US Immigration and Customs Enforcement agents can only go onto a college campus if prior approval is obtained or under extreme circumstances.

"We have reason to believe that Palo Alto police officers cannot enter the campus without permission of the university," the letter read. "Similarly, U.S. Immigration and Customs Enforcement officers are subject to restrictions based on a 2011 memo regarding places of worship, schools, and hospitals."
Stanford students walked out yesterday in support of sanctuary campuses, but walkouts have been planned to continue elsewhere throughout the week.
The move is partly practical, but activists hope it sends a broader message that the public will stand behind undocumented students.