Rotted Wood Beams Cited In Berkeley Balcony Collapse That Killed 6
In a report released Tuesday, building officials asked the city to change its rules for new balconies and called for regular inspections.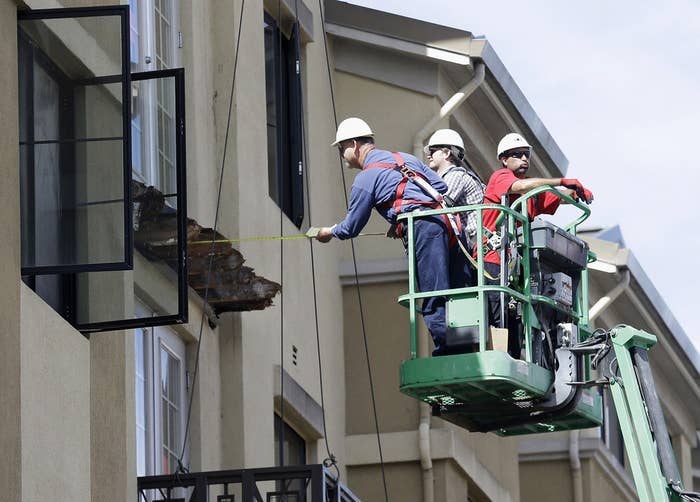 The wooden beams that supported a Berkeley, California, balcony that collapsed from an apartment building last week, killing six college students, were weakened by severe dry rot, according to a report from the city released Tuesday.
The deck joints to the fourth-floor balcony had completely sheared off 16 to 20 inches from the Library Gardens apartment complex, according to the report, sending the students — many of them visiting from Ireland — crashing to the street below on June 16.
Shortly after the collapse, Berkeley Mayor Tom Bates said water damage from rain to the wooden beams was "more than likely" the cause.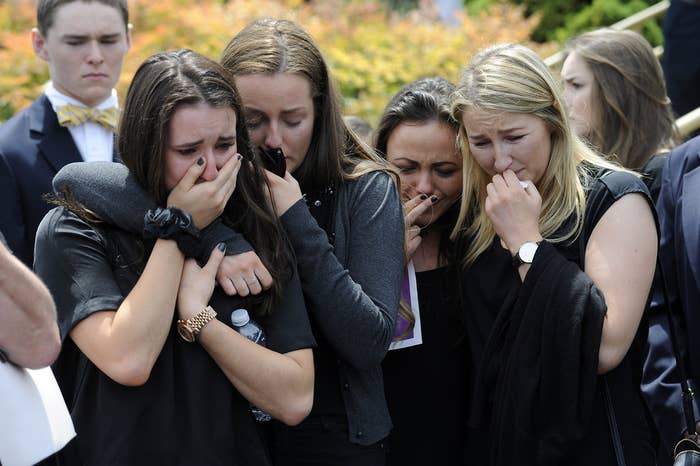 In total, 13 people who were celebrating a 21st birthday fell about 50 feet onto Kittredge Street. Five of the six students killed were from Ireland and taking part in temporary work program in the Bay Area.
Alameda County sheriff's officials identified the Irish students as Oliva Burke, Eoghan Culligan, Niccolai Schuster, Lorcan Miller, and Eimear Walsh — all of them 21. Ashley Donohoe, 22, of Sonoma County, was also killed.
The death of so many Irish students was treated as a national tragedy in Ireland.
The city report released Tuesday also asked that Berkeley change its rules to reduce the chances of dry rot or other moisture-related damage to new buildings. The changes would include new codes on waterproofing and ventilating balconies, as well as regular inspections of existing structures.