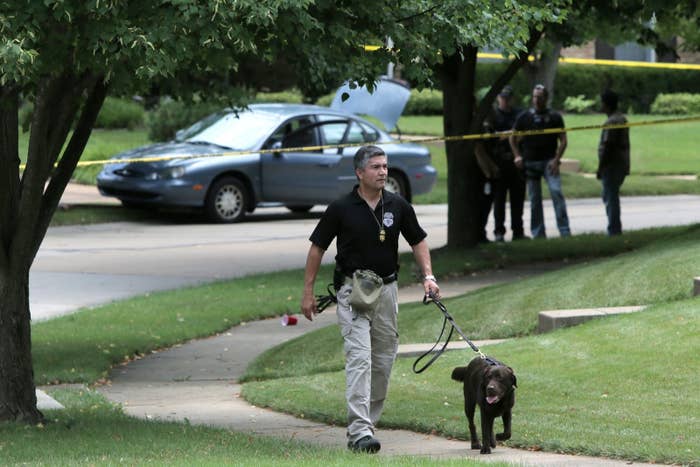 A police officer who was "ambushed" by a motorist Friday was in critical but stable condition after being shot in a suburb of St. Louis, Missouri, authorities said.
Law enforcement officials said a Ballwin Police Department officer was shot in the neck by Antonio Taylor, 31, who was pulled over for speeding. The unidentified officer was walking toward his vehicle when Taylor stepped out of his car and fired three shots to his back, with one of them striking the officer.

"Make no mistake we believed during this investigation that the Ballwin officer was ambushed," said Chief Jon Belmar, of the St. Louis County Police Department. "It's a sad day for law enforcement indeed and on the heels of last night in Dallas I think it underscores exactly that these officers, like everybody else, they're human."
Taylor was charged with first-degree assault of a law enforcement officer, armed criminal action and unlawful possession of a weapon, according to the St.Louis Post-Dispatch. His bail was set at $500,000.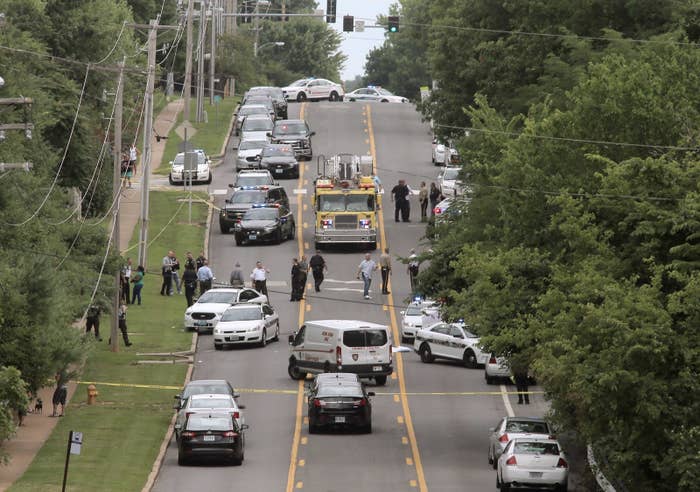 Kevin Scott, Chief of the Ballwin Police Department, said the officer was walking back to his car after speaking with Taylor when he was shot. Taylor fled and a witness called police.
"We have an officer, a Ballwin police officer… fighting for his life," Scott said. "The police, we operate in a very different environment, very challenging, and its become more so over the past few years. As far as this individual or what his motives are I don't know."
Belmar said Taylor was apprehended shortly after the incident by an officer who identified the Ford Taurus he was driving. Taylor bolted from his vehicle and was taken into custody by an officer after a five-minute chase.
Taylor was on probation for a weapon violation in St. Louis and for a stolen vehicle in Oklahoma. He was picked up for a firearm violation in California and was paroled in March of 2015.
The injured officer is a nine-year veteran of the force, two of those with the Ballwin Police Department. As of Friday afternoon he was being treated in an intensive care unit.