Photos recently ordered released by a federal judge show crowded and what critics say are inhumane conditions in immigrant detention centers along the US-Mexico border.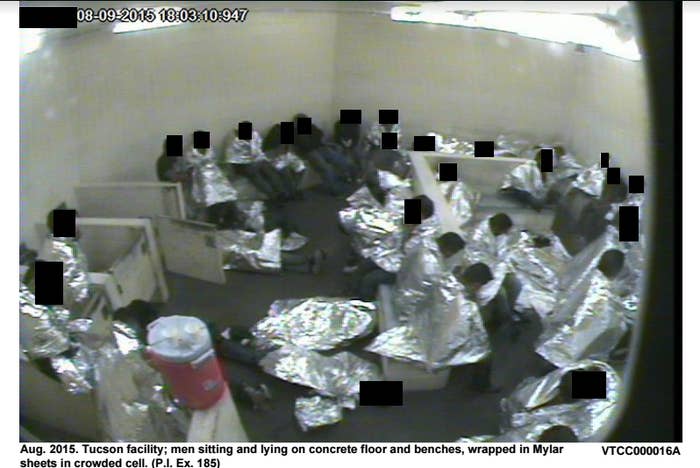 A federal lawsuit that prompted the release of the images alleges immigrants were held in inhumane, overcrowded, and filthy holding cells, known among immigrants as "hieleras," or ice boxes, because of their low temperatures.

The photos come from 2015 surveillance footage taken in the Tucson, Arizona, sector of US Border Patrol, offering a rare glimpse inside the holding cells that the government tried to keep from going public, said Nora Preciado, an attorney with the National Immigration Law Center, which is litigating the case.
US Customs and Border Protection (CBP) did not immediately respond to a request for comment.
The holding cells were meant to hold people for 24 hours, but CBP was holding men, women, and children for days, Preciado said. An analysis by the American Immigration Council also found that more than 80% of detainees were held for more than a day.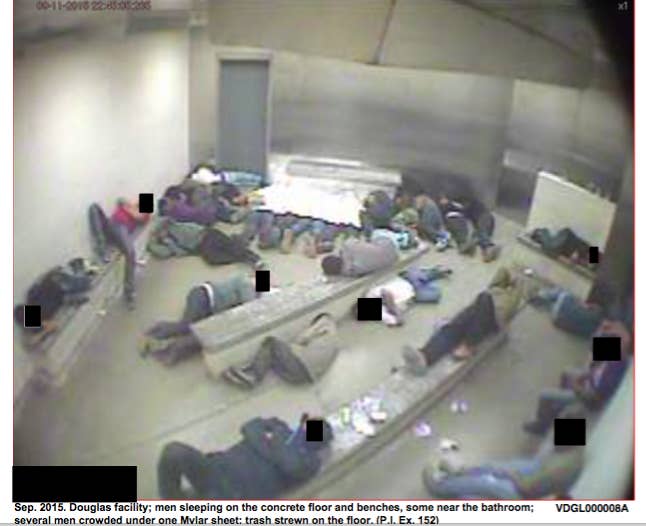 In one image ordered released by the judge, a woman changes a baby's diaper on top of a Mylar sheet.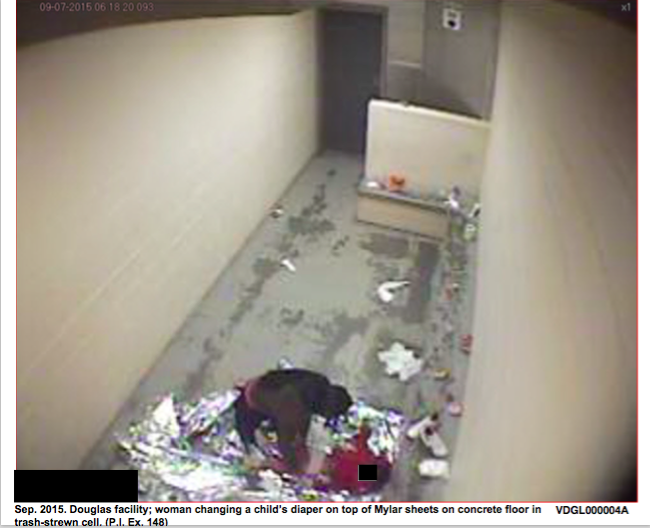 Preciado said in some instances, groups of people were forced to drink out of the same one-gallon jug of water.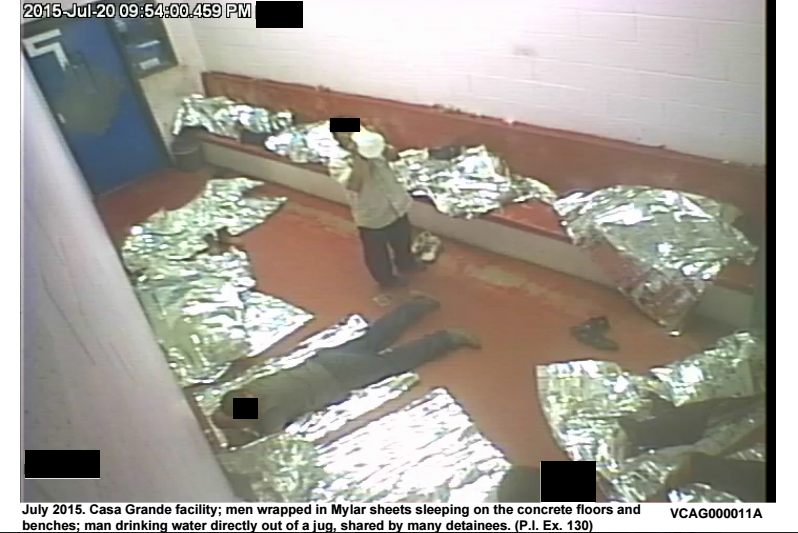 Photos also showed that crowding took place even though there were empty holding cells available, Preciado said.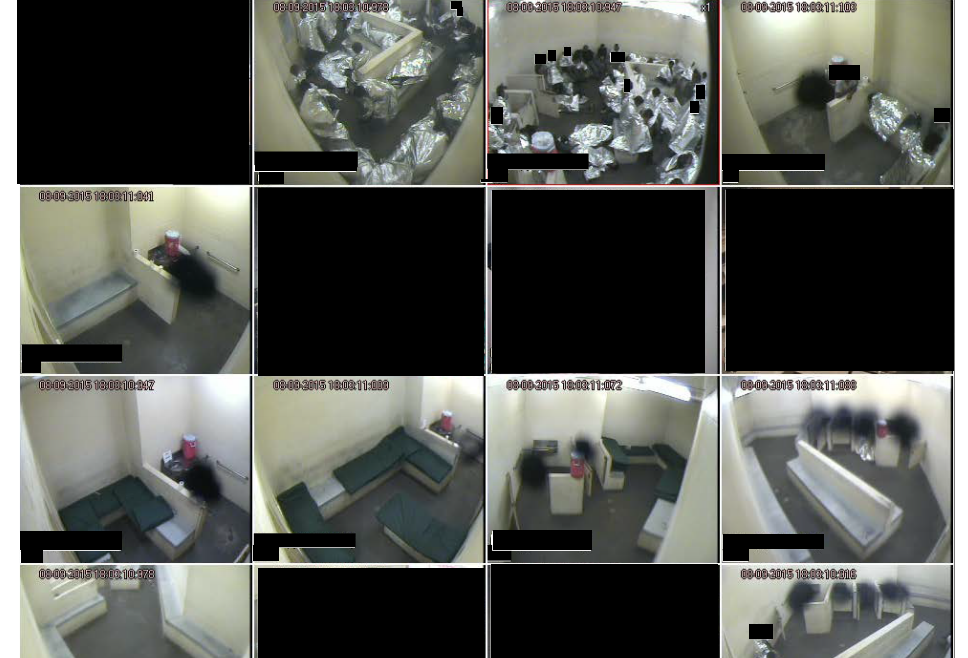 "It's necessary and important for the public to see these images," Preciado said. "Border Patrol is an agency that's not known for being transparent or open, which leads to a lot of accountability issues."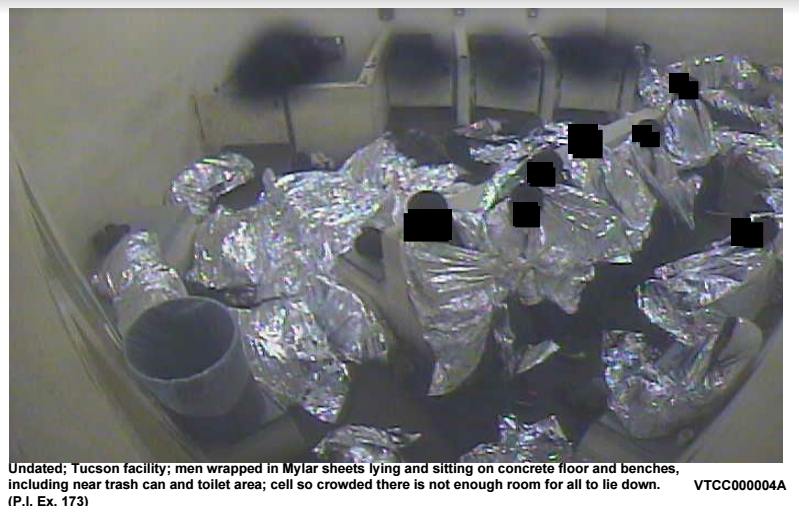 "You see water jugs placed on top of toilet tanks or next to toilets, trash on the floor, and a lot of times people are not given Mylar blankets," Preciado said. "People are attempting to get some sleep at 2 a.m. without blankets, without beds."