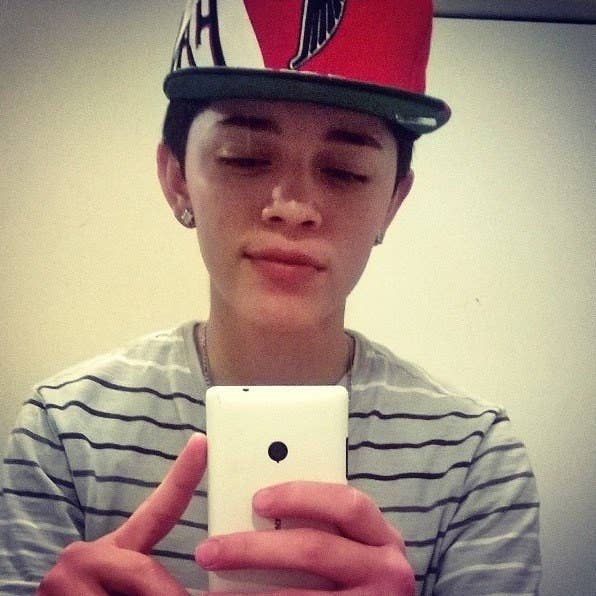 For years, Jose Castaneda and his cousin Jessica "Jessie" Hernandez would climb a Thornton, Colorado, water tower in the middle of the night.
About a week ago, the pair sat on their unofficial perch, waiting for the sunrise to reveal the Denver skyline.
"That was the last time we ever did something together," Castaneda said.
It was shortly before sunrise on Jan. 26 when Jessica, 17, was killed by Denver police investigating a report of a suspicious vehicle. Police ran the plates and verified that Hernandez was behind the wheel of a stolen car when they say she hit an officer in the leg with the vehicle, prompting them to shoot her multiple times.
The shooting has ignited a discussion about police tactics and excessive force in Denver. The unrest was fueled by conflicting and unclear accounts of what transpired that morning, as well as the continued anger over the police shootings of Michael Brown in Ferguson, Missouri, and Eric Garner in New York City.
Despite department policies stating officers should only shoot at a moving vehicle as a last resort, Denver police have shot at moving cars four times over the past seven months. Twice, passengers in the cars have died.
"What happened was wrong," Castaneda said. "Jessie deserves justice."
In her first public comments, Trina Diaz, 16, who was sitting in the passenger seat when the shooting occurred, told BuzzFeed News the officer was hit only after Jessica was shot.
Trina, who was one of four teenagers inside the car Jessica was driving, said she didn't know the vehicle was stolen. The group had spent part of the night at a park playing with a Ouija board, she added.
The Denver resident said Jessica had parked the car in an alley behind her house when a police cruiser drove up to them. Jessica reversed, Trina said, but another police car blocked their path.
Jessica drove forward and was passing police officers who had positioned themselves on each side of the car when the first shots rang out, Trina said.
"They were right next to it, like really close," she recalled. "Then she went unconscious and that's when we crashed into the fence."
Trina said Jessica hit the officer after she was shot and lost control of the car. Officers pulled the teens out of the car and ordered them on their stomachs at gunpoint before putting them in handcuffs.
Officers also pulled Jessica out of the car, handcuffed her hands behind her back, and put her on the floor before they searched her, Trina said.
"She was making noises, she couldn't talk but she was moaning and moving her head," Trina said. "Nothing else was moving, we were yelling at them to help her."
About five minutes later, two officers picked her up and carried her to the end of the alley behind a police vehicle. Moments later an ambulance transported her to the hospital.
The injured officer, meanwhile, was standing and looked embarrassed, Trina said.
She's still in disbelief that her friend was killed in an encounter with police.
"Jessie wasn't a violent person, she didn't like violence," Trina said.
Daniel Greene and Gabriel Jordan have been identified by the department as the officers who fired multiple rounds at Jessica, who, according to the medical examiner, died from multiple gunshot wounds.
Greene has been with the department for 16 years, Jordan for nine. Both are now on paid administrative leave, which is standard protocol for the department.
Sonny Jackson, a spokesman for the Denver Police Department, said Jordan did suffer a fracture to his leg.
"Was he hit by the car, or hurt getting out of the way? We don't know," Jackson said. "That's all part of the investigation."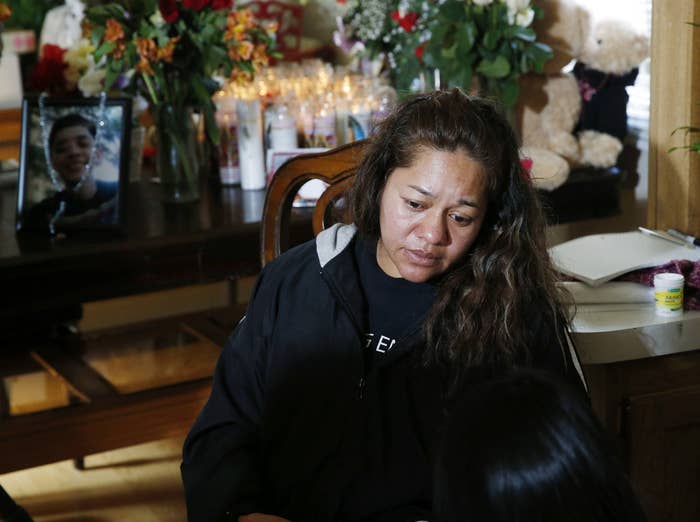 In a statement released through their attorney, Jessica's family called for a federal investigation into the shooting.
"A federal investigation is the only way to uncover the truth because we have little confidence in the Denver Police Department's ability to conduct a fair and timely investigation," the Hernandez family said.
The family also took issue with how the department released information about the incident.
"We are dismayed that the DPD has already defended the actions of the officers and blamed our daughter for her own death — even while admitting they have very little information," the statement said.
The Colorado Latino Forum Denver Chapter also said they were upset with the police department's shifting statements about how the officer was injured.
"DPD has stated that that Ms. Hernandez struck the officer's leg with the vehicle after which officers fired several shots," the organization said in a statement. "Another DPD account stated the cause of the officer's leg fracture was unclear. Yet, another DPD version stated that the officer's leg was 'injured in the process.'"
In a statement, the Denver Police Department said the officers' decision to shoot at a moving car will be evaluated as part of the investigation.
Also looking into the shooting is the district attorney's office — which is routine in fatal officer-involved shootings — as well as the city's Office of the Independent Monitor, a civilian oversight agency.
Denver's independent monitor, Nicholas Mitchell, said his office would be looking at the police department's policies, practices, and training.
Denver police policies state that firing at a moving vehicle and disabling the driver could result in an uncontrolled car and the likelihood of injury to occupants.
Officers are instructed to move out of the way if possible rather than shooting at a vehicle, the policy said. The policy states that police officers should only shoot if the vehicle poses an immediate threat of death or serious injury, or if there are no other options.
The U.S. Department of Justice has criticized the practice of police officers shooting at moving vehicles. Albuquerque Police Department told its officers to stop shooting at moving cars after the civil rights division of the DOJ said it engaged in a pattern and practice of excessive force. The Cleveland Police Department also changed its policy on shooting at moving vehicles shortly before the DOJ determined officers had used excessive force.
And Customs and Border Patrol (CBP) agents have also been criticized over border shootings involving immigrants in cars.
Whatever comes out of the Denver investigation, friends and family have been left to grapple with the sudden loss of a girl who had a history of troublemaking, but also a willingness to change.
Three weeks before Jessica's fatal encounter with police, the Associated Press reported that state troopers cited the teen for speeding down a highway north of Denver in her mother's car with a revoked license.
Jessica was cited for driving 80 mph and resisting arrest in a way that risked serious injury to troopers or others.
Friends said Jessica would be in and out of school and get into trouble, but had a supportive family and a willingness to change for the better.
About two years ago, she wrote a poem titled, "I Seem To Be, But Really I Am, and I Choose To Be."
Art from Ashes, a Denver-based organization that works with at-risk youth, posted it days after she was killed. The poem discussed how she was misunderstood and perceived as an irresponsible child by her parents.
"I seem to be a fighter
Someone who doesn't like connections
It seems I don't want peace
But really I am outgoing
I like to play sports
I wanna get my education"
Castaneda, her cousin, said the teen would frequently talk about getting a job to help her family.
Last year, her family and friends were shocked when she cut off her long dark curly hair, Castaneda said. She also had a habit of wearing an excessively amount of cologne.
"If she could smell someone else's cologne, she thought she didn't have enough," Castaneda said.
Jessica had come out as a lesbian in recent years, Castaneda said, a process that pushed her out of her shell.
"She was more comfortable," Castaneda said. "She was able to be who she was and show her true emotions without hiding them."
Her friend, Tony Rodriguez, 18, described Jessica as goofy and outgoing, known for uttering the phrase, "Oh yes, huh?"
"She was good at jokes, she was just a happy person," Rodriguez said. "When somebody was down, she knew how to talk to them to cheer them up."
Even with her struggles with school, Rodriguez said Jessica always talked about improving her life and her quest for peace — a point she also made in her poem.
"But really I do want peace
Where there is no violence
I really don't want to fight
I really would love to have connections with everybody
Without any trouble"