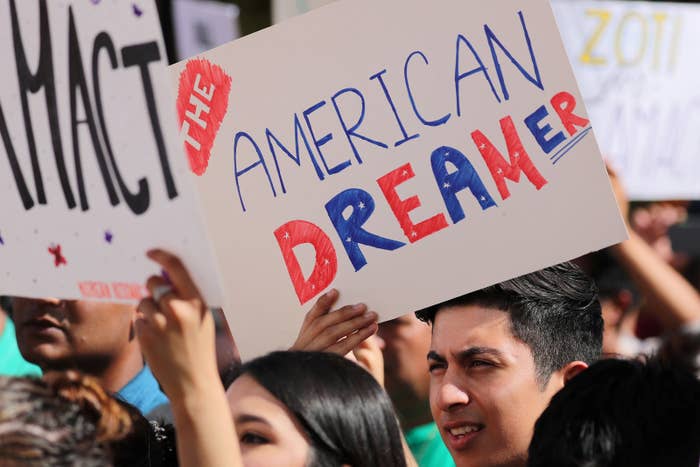 An analysis published Thursday from an advocacy organization says that on average 122 people who used to have protection from deportation are losing their status every day after the Trump administration canceled the Deferred Action for Childhood Arrivals (DACA) program.
The Center for American Progress (CAP) said 851 immigrants a week who used to have DACA status are losing their ability to work or be shielded from deportation.
"There's absolutely nothing protecting these individuals from being apprehended and deported," Tom Jawetz, vice president of immigration policy for CAP told BuzzFeed News.
The Obama-era program protected from deportation about 750,000 people who came to the US as children and spent most of their lives here, as long as they didn't have a criminal record. They also were given permission to work.
During his campaign, President Trump vowed to end the program and eventually did, while asking Congress to pass legislation that would protect DACA recipients.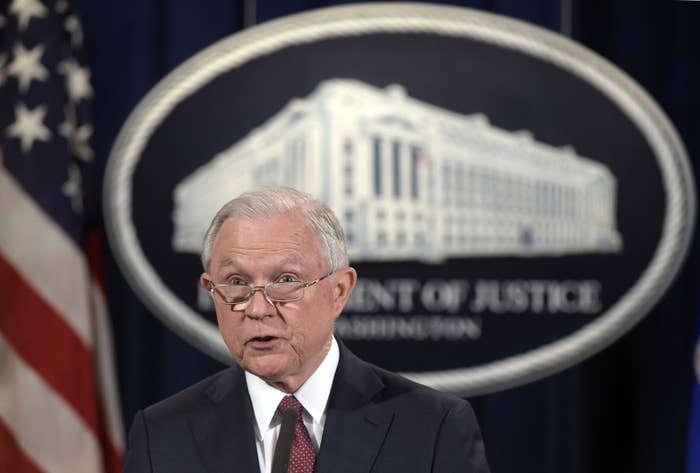 On Sept. 5, Attorney General Jeff Sessions announced the termination of the program, calling it an "an unconstitutional exercise of authority" by the Obama administration. However, the Trump administration gave about 154,000 DACA recipients, whose protections were set to expire between then and March 5, 2018, 30 days to apply and pay for a renewal.
The deadline to renew was Oct. 5.
The Department of Justice did not immediately return a request for comment.
The US Department of Homeland Security (DHS) said 22,000 DACA recipients did not meet the deadline. CAP came up with their 122 daily average by dividing that number by 181, the number of days between the Sept. 5 announcement and March 5, 2018.
At the moment some lawmakers and immigrant advocacy groups are pushing for legislation that would allow former DACA holders to legalize their immigration status and remain in the United States. But that legislation remains tangled in other legislative disputes.
President Trump reportedly told Republican senators not to include the legislation as part of spending bill, prompting a group of 25 Democrats in the House to threaten to shut down the government.
In an opinion piece published Wednesday in The Hill, the Democrats said they would not vote for a must-pass government-spending bill if a new DREAM Act granting former DACA recipients relief is not called to a vote as a standalone bill or included in the budget.
"I want to see a budget that is a reflection of the values and ideals of the American people," Rep. Luis Gutiérrez of Illinois told a news conference Wednesday. "We want a clean DREAM Act. That is what it's going to take to get me and others to sign up and vote for a budget."
There appears to be broad support for DREAMers across the United States. A Washington Post–ABC News poll found that 86% of people in the US support allowing DREAMers who had DACA to stay in the country.
Jawetz of CAP said the uncertainty of when a DREAM Act would be brought up for a vote and many people seeing March 5, 2018, as the deadline to do something to help DACA recipients is concerning.
"There are hundreds of thousands of individuals who stand to begin losing DACA in March of next year and the anxiety they feel on a day-to-day basis is very real," Jawetz said. "But the fact is more than a hundred individuals every single day, right now, have already lost that protection, are being driven out of the workforce and schools. The urgency is already here."