Officer Involved In Fatal Shooting Of Mexican Immigrant Resigns
Pasco, Washington, police officer Ryan Flanagan submitted his resignation last week. He is one of three officers involved in the shooting of Antonio Zambrano-Montes earlier this year.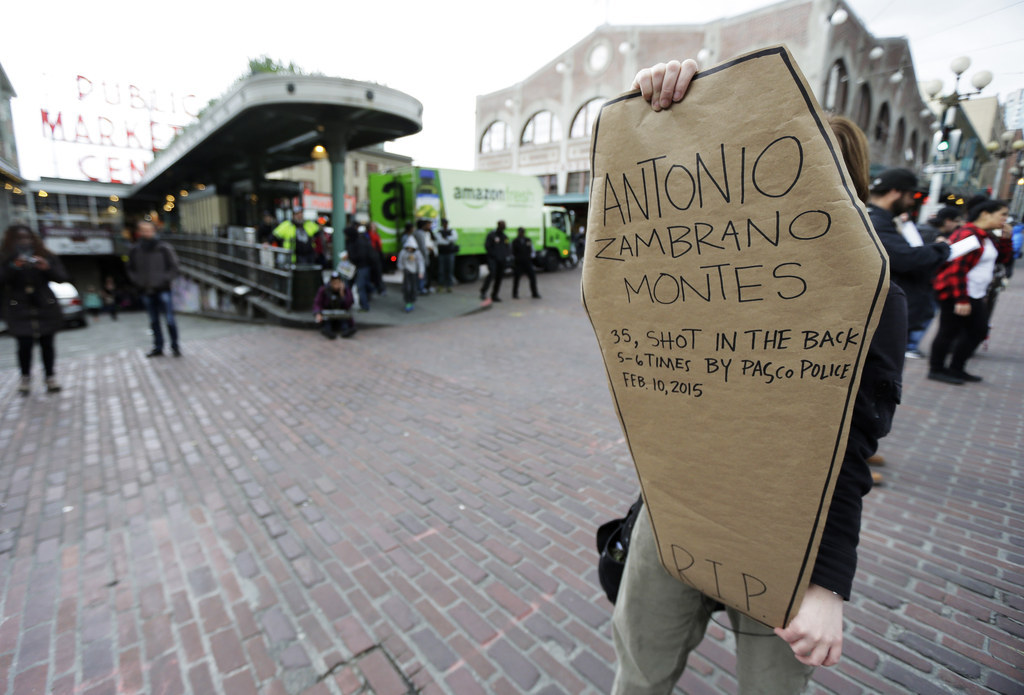 One of the three police officers involved in the fatal shooting of an unarmed 35-year-old Mexican immigrant in Pasco, Washington, earlier this year has resigned.
City Manager Dave Zabell told BuzzFeed News on Monday that Officer Ryan Flanagan submitted his resignation letter Thursday, effective July 2. Flanagan has been on paid administrative leave since the Feb. 10 shooting of Antonio Zambrano-Montes. The other two officers, Adam Wright and Adrian Alaniz, remain on leave pending the results of an ongoing investigation.
The shooting, captured in a graphic video, sparked protests and led to discussions about the relationship between the Pasco Police Department and it's Latino residents.
Zambrano-Montes had allegedly been throwing rocks at passing cars in an intersection before police arrived. Two officers who responded were allegedly struck.
One video shows Zambrano-Montes, who was undocumented, then run from police, turn around and move his arms before being shot by the officers. It's not known if Zambrano-Montes had a rock in his hand when he was shot, but authorities said one was found near his body.
The Tri-City Special Investigations Unit, which is investigating the incident, said Zambrano-Montes was struck five to six times after three officers fired a total of 17 rounds, with none of them striking him in the back.
An attorney for his ex-wife and two daughters, however, said an independent autopsy contradicted those findings. Charles Herrmann said the family's autopsy shows the Zambrano-Montes was shot up to seven times, with at least two bullets striking him in the back.
Flanagan's attorney, Scott W. Johnson, said his client accepted a job in the building industry. His decision to leave the force was influenced to some extent by the shooting of Zambrano-Montes, Johnson said, adding that it was completely voluntary.
"He just decided he did not want to continue police work," Johnson said. "It's just the right time for him to do something different with his life."
Updated with comments from Flanagan's attorney, Scott W. Johnson.