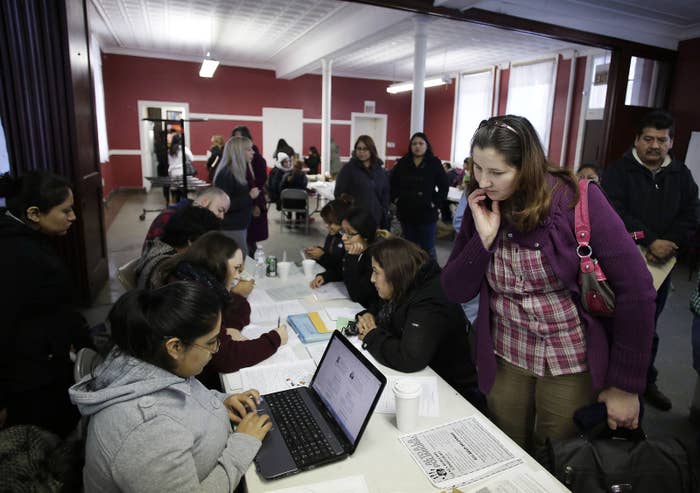 The Obama administration is delaying deportation proceedings for more than 56,000 Central American families who arrived in the US in 2014.
Many of those affected by the delay never enrolled for an electronic monitoring program, according to a federal memo. And since the government won't have to pay the daily $4 to $8 it costs to track a person with a GPS device their cases have been pushed back for years, some until 2023, the New York Times reported. Meanwhile, the cases of immigrants who are enrolled in the tracking program will continue to be a priority.
The delayed action is a shift from the administration's orders to prioritize cases for the thousands of Central American immigrants fleeing poverty and violence back home during the initial spike in 2014.
Officials had hoped priority enforcement action would deter more Central Americans from coming to the US. But Judge Dana Marks, president of the National Association of Immigration Judges, said the Obama administration appears to be stepping back and realizing that prioritizing the cases didn't act as a deterrent.
"There was an attempt at a course correction without coming out and saying it," Marks said.

The number of immigrants showing up at the nation's borders this year is expected to surpass that of 2014. And immigration judges are now being forced to change around their case calendars, adding to an already crushing workload and backlog.
"I think they realized that it was a horrific disaster that didn't work," she said. "They decided to de-prioritize the cases of some of the recent arrivals, and the decision on which to prioritize came down to the issue of money."