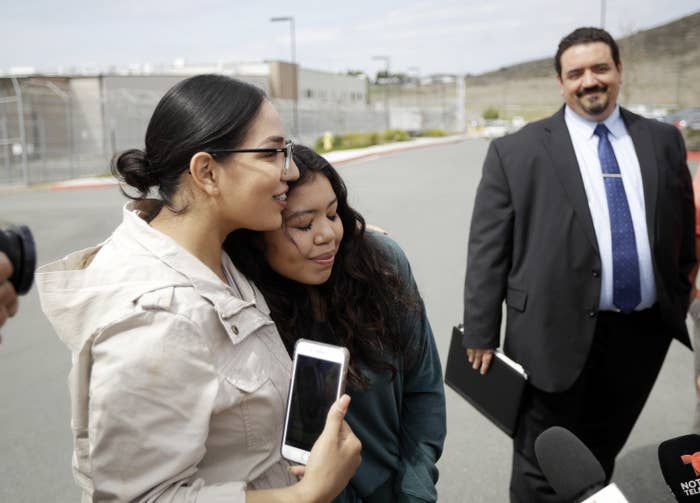 An undocumented mother whose arrest by Border Patrol in front of her screaming daughters was captured in a video that garnered millions of views has been released from immigration custody.
Despite an initial allegation by Border Patrol that Perla Morales-Luna had been part of a smuggling ring, no charges were filed against her and she was ordered released on her own recognizance.
She was reunited with her three teenage daughters Tuesday night outside the Otay Mesa Detention Center in San Diego.
In footage posted Tuesday by Judith Castro-Rangel, who also posted the original video, the three daughters can be seen waiting outside the detention center.

"Is she there?" someone asks.
Moments later, one her daughters sees her and she puts her hand to her mouth, holding back tears before running toward her mother. The other daughters, holding balloons and flowers, also run to her before embracing Morales-Luna at the same time, kissing her cheeks, and crying.
The clip ends with them walking away.
Earlier in the day, immigration judge Zsa Zsa Depaolo ordered Morales-Luna released on her own recognizance because she wasn't a danger to society or a flight risk, reported the Associated Press.
In addition to garnering attention because of the dramatic footage of the arrest, Morales-Luna's case was criticized by advocates and attorneys because Border Patrol accused her of being a smuggler working with a criminal organization, but did not charge her for the crime.
Attorneys said her case highlights a growing trend in which undocumented immigrants are arrested for crimes such as smuggling and put in deportation proceedings without ever being charged, allowing officials to press for deportation without having to prove the original allegations.

Depaolo on Tuesday said it wasn't her role to consider the human smuggling allegations. But the judge noted that three other people accused of having ties to trafficking had been exonerated.
One of Morales-Luna's attorneys, Andrés Moreno II, said she was a single mother raising three US citizen daughters, ages 17, 15, and 12. Moreno said Morales-Luna doesn't have a criminal record and denied that she was a smuggler for a criminal organization.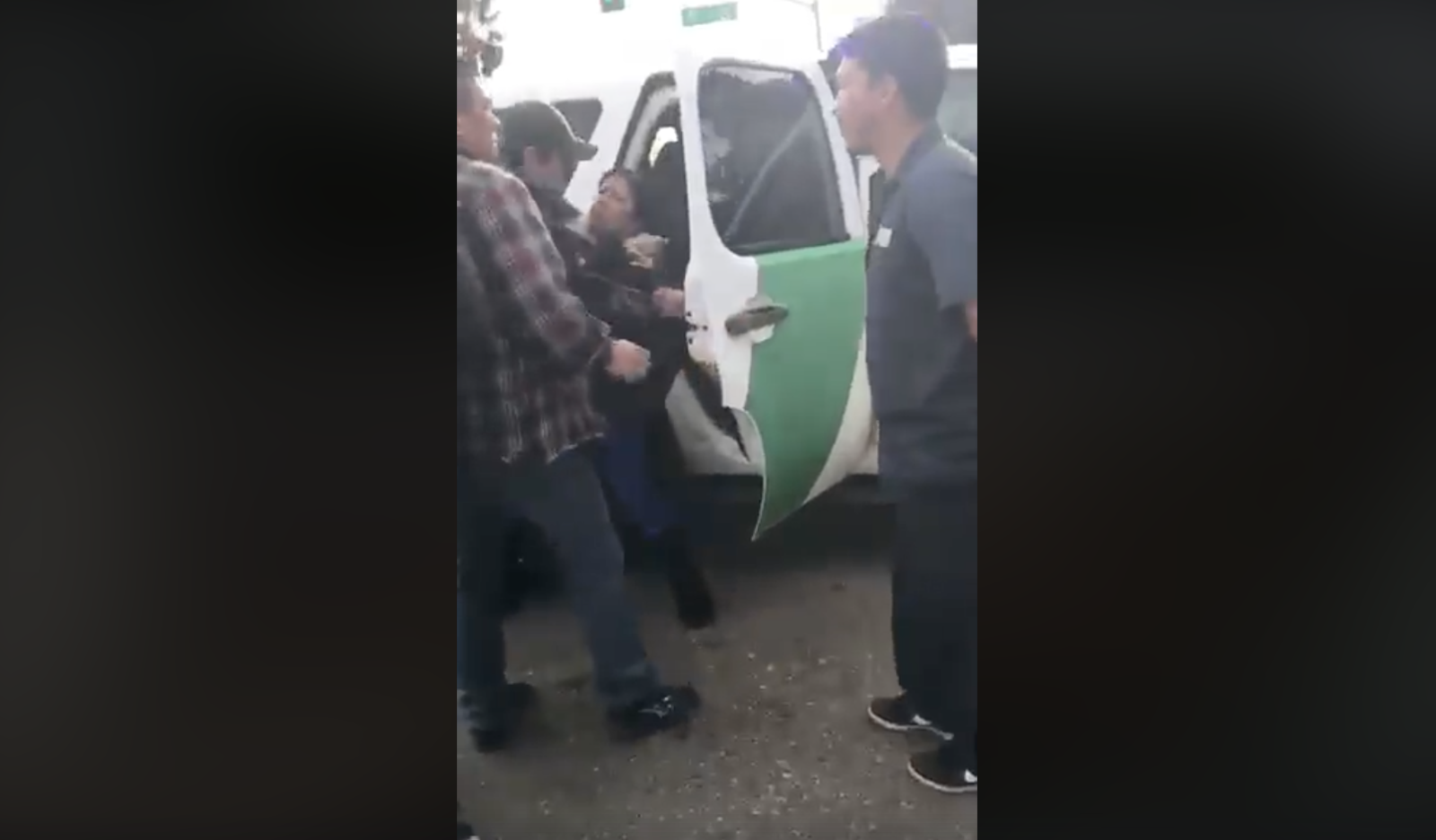 Last week's video of Morales-Luna's arrest shows her being pushed into a US Customs and Border Protection (CBP) vehicle in National City, California, while her daughters cry out in protest. The video has been viewed more than 12 million times since Morales-Luna was arrested on March 3.

"Don't touch me," Morales-Luna is heard saying as she is pulled into the vehicle in a second Facebook video that has since been taken down.
In one of the videos, a young woman is seen trying to pull Morales-Luna away from the Border Patrol officers. Her daughters are later seen sobbing as they watch their mother being pushed into the vehicle at an intersection.
"Where is she going?" someone asks as the Border Patrol vehicle speeds off.