Mexico Investigates Actress Kate Del Castillo For Possible "El Chapo" Money Ties
Mexico's attorney general, Arely Gomez, told El Universal that del Castillo is being investigated on suspicion of money laundering.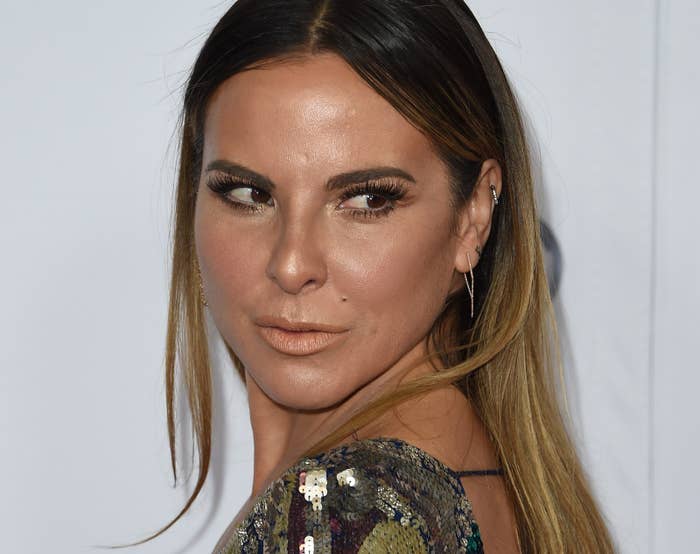 Kate del Castillo, the Mexican actress caught up in the Joaquín "El Chapo" Guzmán saga, is now under investigation on suspicion of money laundering.

Mexican Attorney General Arely Gomez confirmed in a report published Tuesday by El Universal that her office is investigating whether del Castillo received financial support from El Chapo — a powerful drug lord who was recaptured earlier this month — for her tequila business.
The actress came under investigation by Mexican and U.S. authorities in 2015, when she started communicating with El Chapo's lawyers. Del Castillo's tequila company, Honor del Castillo, is based in Delaware.
Gomez told El Universal that del Castillo — who has dual citizenship in the U.S. and Mexico — has been subpoenaed in the matter, adding that there are "indicators" that El Chapo provided illicit funds to the tequila business.
"Even when there are indications, we need legal certainty," Gomez told El Universal. "Of the conversations (between del Castillo and Guzmán's lawyers) we've seen there are comments like 'We're in business,' 'We're in this together.'"
Mexican authorities are also looking into who paid for and coordinated the secret trip del Castillo and actor Sean Penn made in 2015 to meet with El Chapo.
Gomez also told the Mexican newspaper that del Castillo is under scrutiny in the U.S., where investigators are looking into El Chapo possibly financing a Hollywood biopic the drug lord was interested in moving forward with the actress.
Penn, meanwhile, is not under investigation, she added.