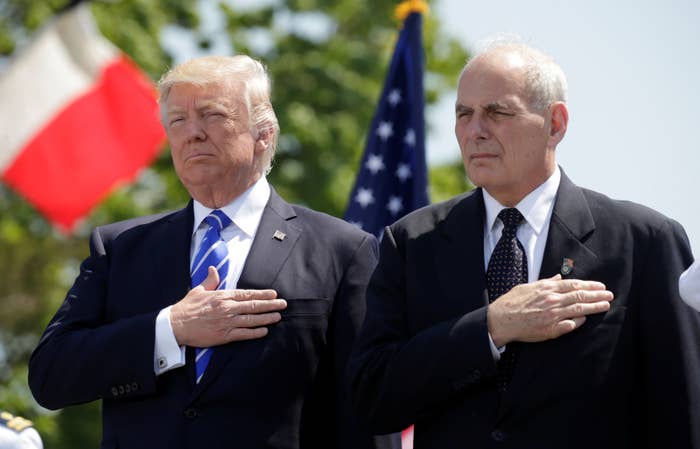 The announcement Friday that John Kelly would be leaving his perch atop the Department of Homeland Security to become the White House chief of staff, there were few immigrant advocates sad to see him go.
What started out as an homeland security appointment with promise, they said, turned out to be a soldier in step with the hardline agenda put forth by President Trump.
"People who knew him said he's an adult who will stand up to Trump, he's not a white nationalist, he's a balanced guy who can impose some order," said Frank Sharry, executive director of America's Voice Education Fund. "But all we've seen him do is be a good foot soldier for mass deportation."
In fact, prior to announcing that Kelly would be replacing Reince Priebus as White House chief of staff, Trump praised the retired general for his role in confronting illegal immigration and overseeing a rise in the number of arrests and deportations.
But Kelly's exit isn't necessarily bringing a sense of hope for immigrant advocates, who expect Trump to keep the Department of Homeland Security (DHS) firmly in line with the strong anti-immigration platform that helped propelled his campaign.
"Regardless of who leads DHS next, Trump is using taxpayers' money to build a deportation machine that is out of control," said Sameera Hafiz, policy director of We Belong Together, an immigration advocacy arm of the National Domestic Workers Alliance. "ICE agents, under Trump's guidance, have become the judge, jury and executioner. Our country's families deserve better, and they deserve to be together."
US Immigration and Customs Enforcement (ICE), an agency under the DHS, has seen a marked increase of undocumented immigrants. In the 100 days since Trump signed an executive order on immigration, the administration has boasted of the arrest of more than 41,000 immigrants suspected of living illegally in the United States. About 75% of those arrested during the 100-day period are convicted criminals, federal officials said.
Hafiz told BuzzFeed News her organization has heard countless stories of mothers being detained by ICE, domestic violence and human trafficking survivors thrown in jail while seeking protection from the courts, and immigrant youth who have been in the country since they were toddlers being deported to countries where they have no connections.
"This has been all under Kelly's leadership, and his comments and actions have shown he does not care about keeping families and communities together," Hafiz said. "No doubt Trump made him his chief of staff given this track record of tearing families apart."
While there may be no love lost between immigration advocates and Kelly, John Sandweg, former acting director of ICE, said the retired Army general was well liked at DHS and that many people were disappointed to see him go.
Many didn't see him adopting a heavy immigration enforcement agenda when he started the job because he didn't have that background, Sandweg told BuzzFeed News.
However, Sandweg added, "I don't think it panned out, from what I've seen and heard he was very supportive of an enforcement agenda."
But Kamal Essaheb, immigration policy attorney with the National Immigration Law Center, said Kelly always gave mixed messages about where he stood on immigration. He expressed sympathy for young immigrants who benefitted from the embattled Deferred Action for Childhood Arrivals (DACA) program, which shielded them from deportation, but deferred to Attorney General Jeff Sessions on the program's future.
"In six months it seems like he really has run an agency that's engaged in really aggressive enforcement that I hadn't seen as long as I've been doing this work," Essaheb told BuzzFeed News.
Kelly would often hide behind the idea that he was just following the law when giving direction on arresting and deporting immigrants, Essaheb said. But that was a departure from his predecessors, who exercised discretion to avoid "scattershot enforcement" with limited resources.
"[DHS] is accomplishing the spirit of what the president is asking," Essaheb said. "He wants a deportation army, he wants to scare immigrants who are living here and to some extent Secretary Kelly has accomplished that."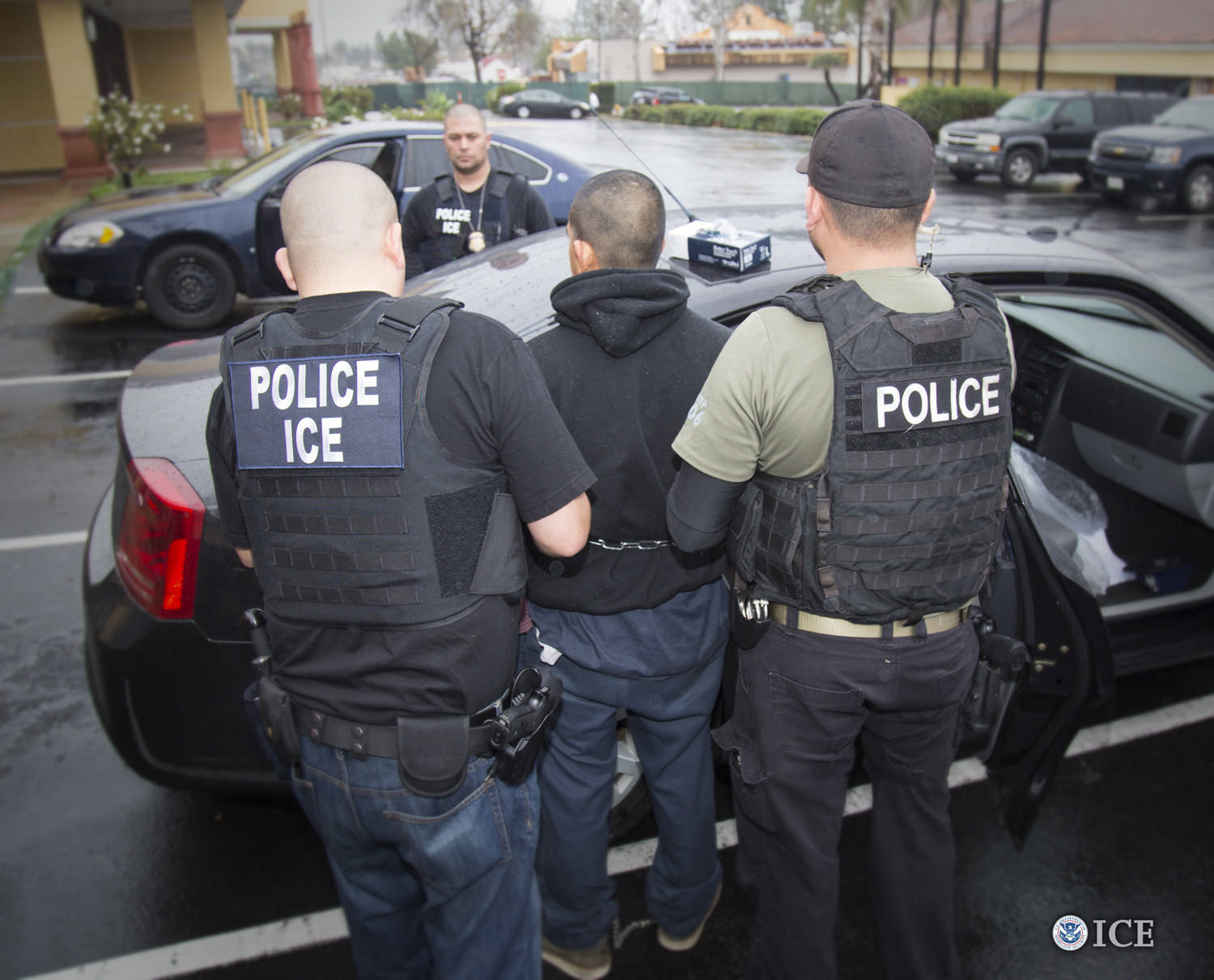 Amy Maldonado, an East Lansing Michigan-based immigration attorney, said ICE has always been tough on enforcement and frequently crossed the line under past administrations.
"However, the culture at ICE has become malevolent in the Trump era, and now they're off the leash under a president who has made immigrant bashing a centerpiece of his agenda," she said. "I really don't feel like that came from Kelly."
On the other hand, Kelly did play dumb when he said there was nothing he could do in relation to the DACA, which provides protection to undocumented immigrants from deportation, Maldonado said.
Earlier this month, Kelly told members of the Congressional Hispanic Caucus that he was unsure about the legal future of the Obama-era program, when in fact he could have directed his staff to be more lenient with stays of removal, adjudicate fairly, and take immigrant's hardships into account, Maldonado said.
"In the universe of things we need in the White House, another Trump lackey is not one of them," she said.
And until his permanent replacement is picked, Kelly will now occupy an even closer space to Trump, feeding more uncertainty into the mix.
"Now that he's with the president every day as his top advisor, what is he going to do with a question about DACA?" Essaheb of NILC said. "Is he going to refer to urge the president to refer to Sessions or tell the president what to do?"