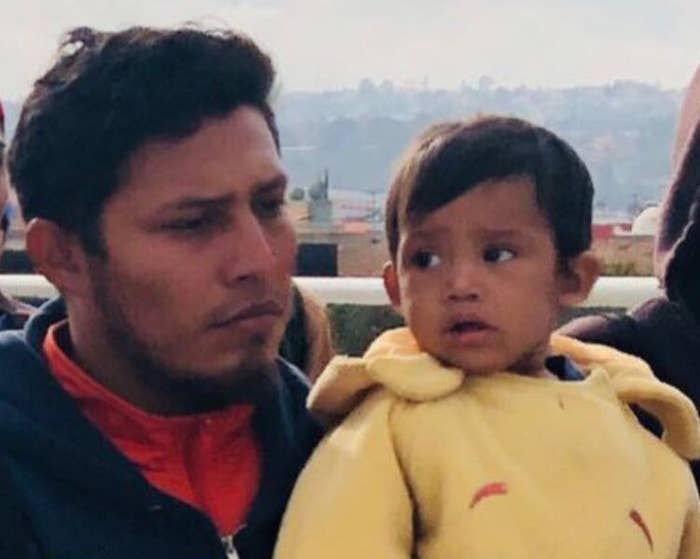 An immigrant father from Central America seeking asylum in the United States has accused immigration agents of lying and threatening him to persuade him to separate from his 1-year-old son.
Immigrant rights advocates said the accusation bolsters what they believe is an effort by Border Patrol and Immigration and Customs Enforcement (ICE) agents to discourage Central American immigration by separating parents from their children.
Jose Demar Fuentes, 30, said he and three other fathers crossed the US border through the Mexican city of Tijuana on Sunday with their children and requested asylum from US immigration authorities.
Fuentes said that in three separate meetings, agents in dark green uniforms told him and the other fathers that if they didn't agree to separate themselves from their children, their immigration cases would take longer and there would be problems. Fuentes said he believed the agents were with Border Patrol.

"The last time they said we'd better agree because it was 'better to do it the good way and avoid using force in front of the kids,'" Fuentes told BuzzFeed News. "That made us all agree."
The fathers and their kids were separated Thursday. The three other fathers could not be reached for comment.
A US Customs and Border Protection (CBP) official disputed it was Border Patrol who separated the fathers and children. The official said the fathers were transferred into the custody of ICE with their kids and were separated after.
BuzzFeed News reported previously that the number Central American fathers crossing the border with their children has spiked in the last seven months. Immigration advocates say that because there isn't enough space in family shelters to house all the father-led families, Immigration and Customs Enforcement has been forced to release hundreds each week under a US court decision that says children must be held in the least restrictive environment.
In March, Reuters reported that the Department of Homeland Security was considering separating women and children who crossed the border as a way to deter families from coming to the US.
Fuentes, who is now being held at the Otay Detention Facility in San Diego said he expected authorities to transfer him and his son to a detention center for fathers in Pennsylvania. When he told Border Patrol agents that, however, they denied knowing of the facility, Fuentes said.
"They said if we cooperated and separated it would be easier. They told us it wasn't possible to stay with our kids," Fuentes said. "Now I realize it was a lie."
After they verbally agreed, Fuentes said the men were removed from the Border Patrol holding cell and separated from their children. They were given a phone number for the Office of Refugee Resettlement to check on their kids, but he said he does not know where the agents took his son, Mateo.
CBP didn't respond to additional questions about Fuentes or the other fathers, but pointed to their policy on family unity.
"CBP will maintain family unity to the greatest extent operationally feasible, absent a legal requirement or an articulable safety or security concern that requires separation," the policy said.
Organizers of a group that helps Central Americans reach the US border, Pueblos Sin Fronteras ("People Without Borders" in English), identified two of the other fathers as Carlos Batres Aguilar and Eric Matute Castro. They said Aguilar crossed the border with his 12-year-old son and Castro with a 3-year-old boy. The whereabouts of those two children also were unknown.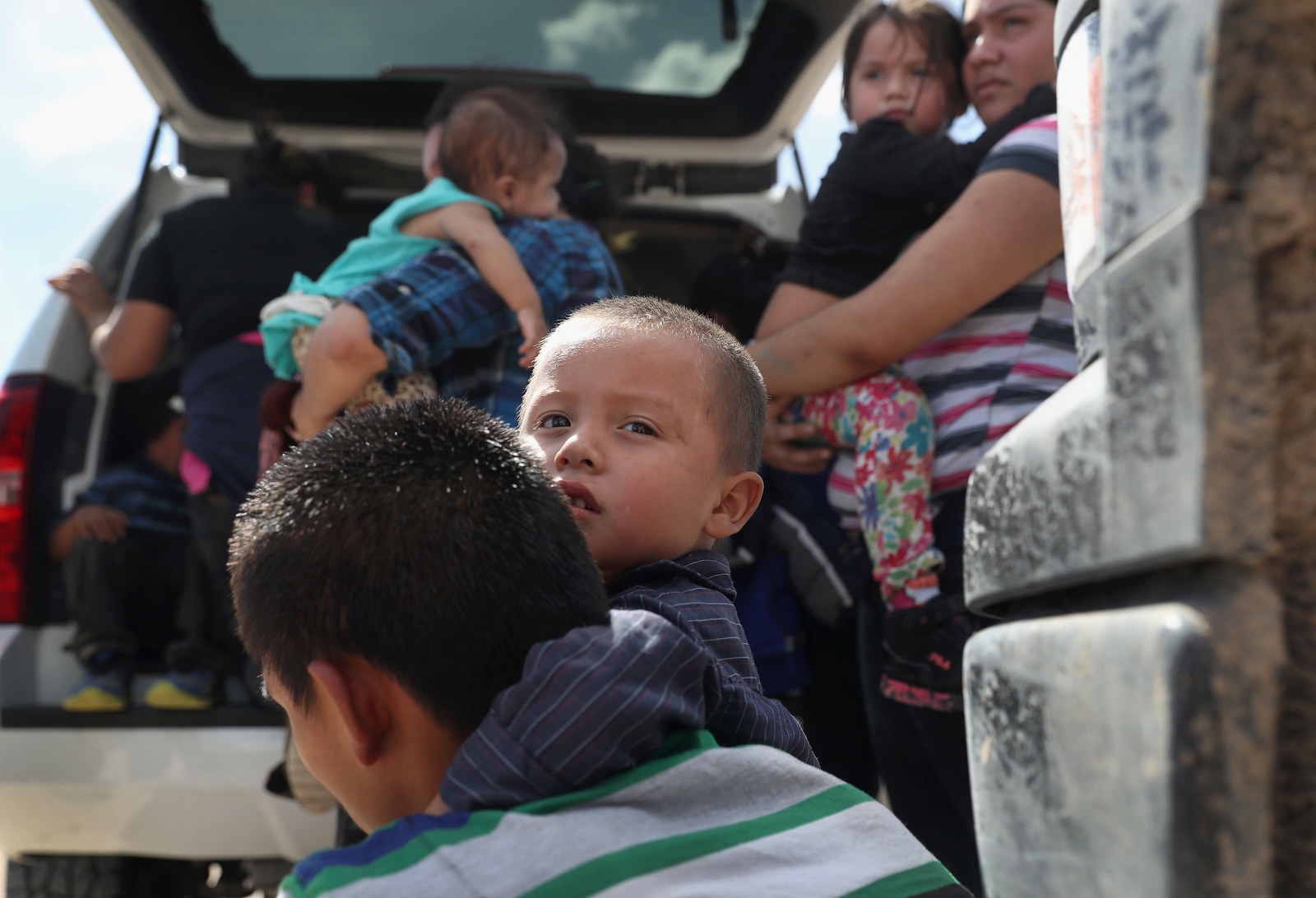 Alex Mensing, a member of Pueblos Sin Fronteras, said separating families is a way to strike fear in the hearts of people in Central America who are thinking about making the journey with their families.
"It's a deterrent," Mensing told BuzzFeed News. "Immigration authorities also want to pressure single adults into long-term detention as a way to get them to abandon their claims and accept deportation."
Adults in immigration custody can wait up to six months in to get a bond hearing to determine whether they should be released. However, a long-standing 1997 court settlement mandates that kids should be placed in the least restrictive setting possible while their claims are processed, which means most but not all children are released.
In 2015, a federal judge ordered that mothers and children held in immigration centers be released from detention in order to comply with the settlement.
Katharina Obser, senior policy adviser for migrant rights and justice at the Women's Refugee Commission, said the organization has been tracking the issue of family separation for years.
"The issue is particularly concerning given that former DHS secretary Kelly considered a policy of separating families in the vein of trying to deter individuals from making the journey," Obser told BuzzFeed News, referring to current White House chief of staff John Kelly. "We've been really concerned that immigration officials are separating family members who are seeking protection in the United States."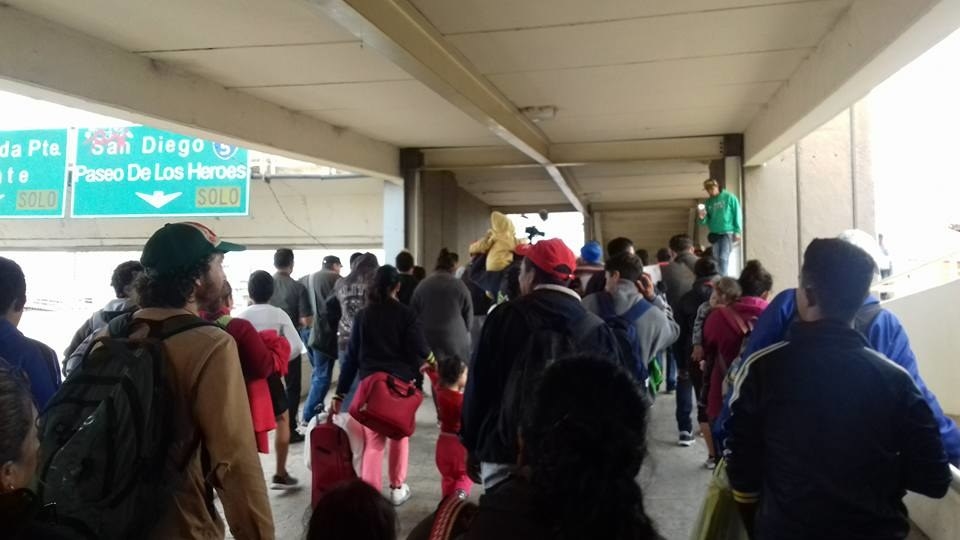 Separating families in detention could negatively affect their immigration cases and also inflicts trauma, Obser said.
A report published in March by the Women's Refugee Commission and other groups documented cases of family separation under the Obama administration and its harms. The report said DHS should receive guidance on keeping families together and document family separation.
Meanwhile, Fuentes' partner, Olivia Caceres, is in Mexico with their other son. The family, which fled El Salvador with $35, didn't have enough money to continue the journey together, so Fuentes went ahead with the youngest while they scrounged up more money.
Caceres, 29, said the anguish she's feeling is unimaginable, especially since she hasn't been able to talk to anyone about where her 1-year-old son is.
"I just don't understand why they would take him away from his father," Caceres told BuzzFeed News, fighting back tears. "Do they know about his food allergies? I'm worried he's not sleeping because he'll only fall asleep if we sing him a song. I'm so scared."
UPDATE
The post has been updated to reflect CBP's statement that the agency didn't separate the father.