Desperate to get out of US custody and reunite with his wife, Belkin Antonio Hernandez-Vargas turned to one of the biggest names in the business of helping immigrant detainees secure bail bonds.

Acting as a middleman, the company Libre by Nexus helped the El Salvadorian secure an $8,000 bond after he was able to come up with 20%, or $1,600, and agreed to pay $420 a month to wear a GPS tracker on his ankle — the second in as many years.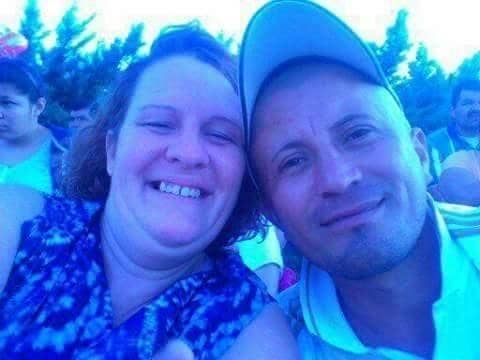 "Thanks to God, they got me out," Hernandez-Vargas said. "I don't have anyone else in this country except for my wife."
But his desperation to get out of federal detention in 2015 locked him into financial obligations that have overwhelmed him and his wife.
He builds patios and does landscaping on the side, but he hasn't paid the $420 fee for his GPS tracker for months.
"I make $500 every two weeks — how am I going to pay for the GPS?" he said. "I just don't know what to do. I feel like a prisoner all over again."
Hernandez-Vargas illustrates the pitfalls detainees can face in agreeing to financially onerous bail bond terms in a desperate bid to reunite with their families.
A top facilitator of the bonds insists that it provides a service to a high-risk clientele that would otherwise be totally shunned. However, critics say many of those clients end up strapped with debt.
From small nonprofit to multistate corporation, Libre by Nexus has become a leading fixer for immigrant detainees trying to secure bail bonds in what is a big market. In fiscal year 2013 alone, about 45,000 immigration bonds were posted worth $243 million, according to US Immigration and Customs Enforcement (ICE).
"I make $500 every two weeks — how am I going to pay for the GPS?"
Libre by Nexus isn't licensed to issue bonds, but acts as a middleman by posting its real estate as collateral and using GPS tracking devices to assuage bond companies who believe immigrants are less likely to show up in court.

Simon Sandoval-Moshenberg, legal director of the Immigrant Advocacy Program at the Legal Aid Justice Center, acknowledged that it's not a bad deal if people are only paying the monthly $420 fee for two to three months while getting the money together to pay off a bond that can run into the thousands of dollars.
"But that's going to be an extremely rare case, where someone has had the $10,000 all along," Sandoval-Moshenberg told BuzzFeed News. "I'm aware of people who have been on it for over a year."
Like payday lenders, at the end of the day, if all you've been paying is the rental fee and not the bond, you're left with a heavy financial burden, Sandoval-Moshenberg said.
"The same reasons why someone didn't have $1,500 to begin with are the same reasons they won't have $1,500 six months later, and they'll be even poorer because they were paying rental fees," he added.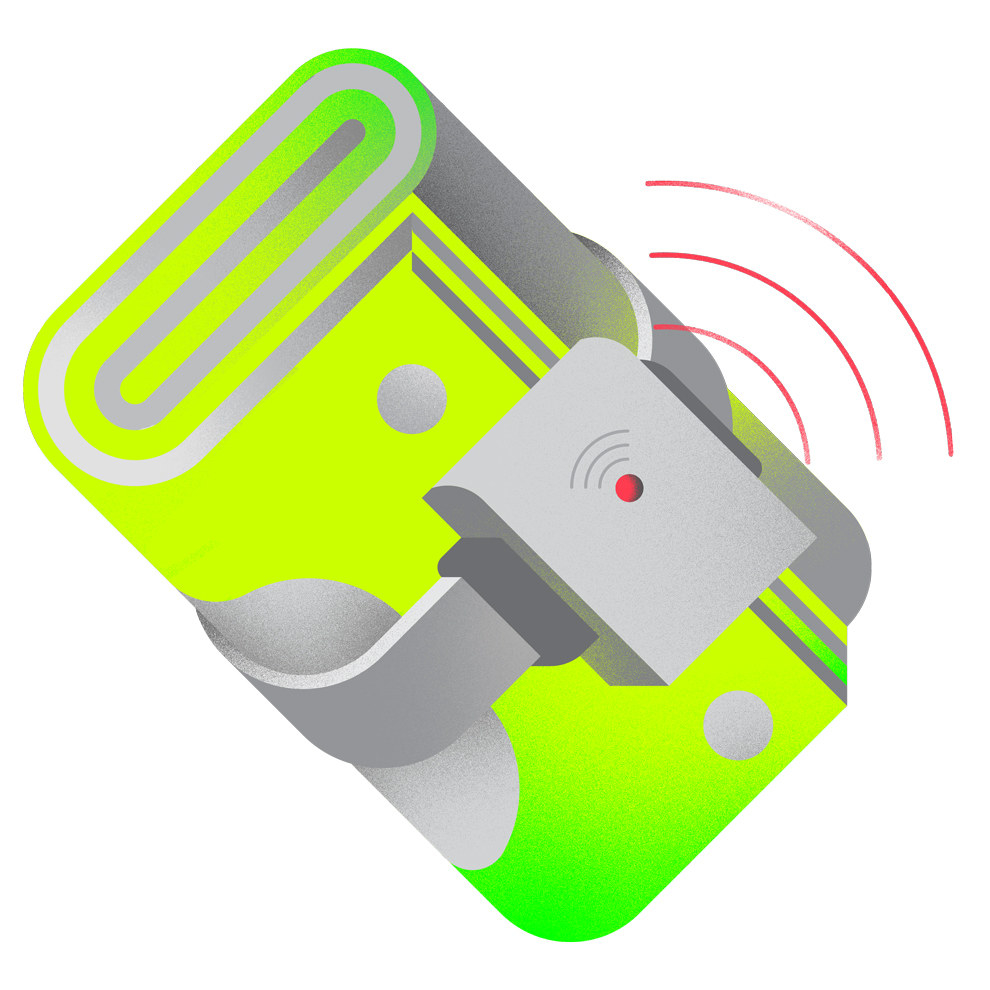 Libre by Nexus customers sign a contract agreeing to a nonrefundable $620 initial fee, as well as paying the $420 monthly rental fee for the tracking bracelet and a nonrefundable one-time 20% premium to the bond issuer. If a client pays down 80% of the bond and agrees to cover the remaining 20% in installments, Libre by Nexus will remove the tracking device.
Once released from custody, the client can post property or a credit card as collateral. Otherwise, they can pay the $420 monthly fee until their court proceedings are over, with any extra payments going toward the bond.
But Anne Schaufele, a staff attorney for Project END of the Washington, DC-based immigrant rights group Ayuda, said that since the average immigration proceeding takes more than 21 months, the cost for Libre by Nexus clients can balloon by thousands of dollars because of the rental fee — none of it going toward paying down the bond.
"What we've heard is there have been clients who paid, throughout the course of many months, more than the actual amount of their bond," Schaufele said.
It can be the only option for detainees, but one that immigrant rights organizations warn can be unreasonable, unaffordable, and easily exploitable. Court documents, for example, describe instances in which clients were paying the rental fee even though the ankle bracelet wasn't working.

In one case, Nefi Moronis Flores, an immigrant from El Salvador, filed a lawsuit in Los Angeles against Libre by Nexus, claiming that the company failed to inform him about the ankle monitor and fees when he signed on for a $7,500 bail bond.
In a court document filed this year, Moronis claimed he ended up paying the company $8,890 in fees over 16 months — $1,390 more than his original bond. He has since stopped making payments to Libre by Nexus while his civil and immigration cases move through the courts.
"As I learned from immigration attorneys that my asylum case with the immigration court could take years to resolve, I decided that it would be unfair for me to keep making payments to Nexus, when in reality I had already covered my bail amount and more," Moronis wrote in a court filing.
Libre by Nexus says that less than half of its 6,000 clients are wearing GPS devices, and that in the last year, trackers were removed from clients after six to eight months, on average.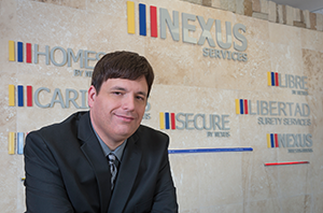 Michael Donovan, president of Libre by Nexus, rebuffed critics who say the practice is predatory, arguing that there is a cost associated with providing a vital service for immigrants who have few options.
All of the money paid toward the collateral is fully refunded at the end of a case, and just 2% of his clients fail to appear in court, he added.

"If I was trying to run a predatory business, my focus wouldn't be to take the bracelets off," he said in an interview. "The last thing I want to do is hinder a client. That being said, I have to pay for the bracelet, so I have to charge them for it. If I could do it for free I would, but I can't."
Unlike criminal bonds, the immigration equivalents — typically in the $7,500 to $15,000 range — require 100% collateral, such as a house or credit card, in addition to a nonrefundable payment of 15% to 20% of the total amount.
But the only way to convince bail bond companies to take on his immigrant clients, Donovan said, is through electronic monitoring.
"We've been able to take this model and help people across the country in an effort to create as much justice as we can," he said.
This week, federal officials said the backlog of immigration court cases has hit an all-time high of more than 500,000 as unaccompanied minors and families flee Central America.
The ACLU also recently filed a lawsuit arguing that bond amounts are set without taking into account the finances of detainees, leaving them stuck in custody for unreasonable periods of time because they can't afford to post bail.
Libre by Nexus's success is born out of that dysfunction, in which detainees sign on to financially burdensome bail deals in order to avoid prolonged detention, said Mary Small, policy director for the Detention Watch Network.
"You have a broken, nonfunctional bond system which makes people desperate, and makes it more likely they may end up in predatory, exploitative, or harmful situations," she said. "A better way of saying this is we're imprisoning people because they're poor."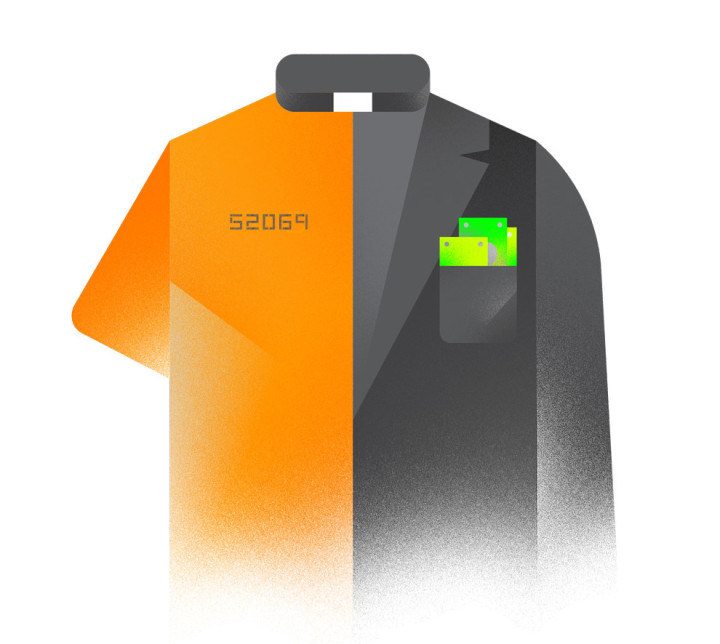 Last year, Rep. Norma Torres, a Democrat from California, sent a letter to ICE requesting an investigation into Libre by Nexus's business practices and "possible exploitation" of its clients.
"Immigrants detained at ICE detention facilities represent a unique and vulnerable population, and it is crucial that ICE ensures they are not preyed upon by unscrupulous businesses," Torres wrote.
Libre by Nexus had already been investigated in 2013 by the commonwealth attorney for the State of Virginia, the Fairfax City Police Department, and ICE's Homeland Security Investigations (HSI) unit for allegedly targeting undocumented immigrants in custody and fraudulently charging them a fee for services.
In internal ICE emails, deportation officers also expressed concerns about some of Libre by Nexus' business model and practices.
The investigations, however, were eventually closed due to lack of evidence.
Donovan, on the other hand, had accumulated his own criminal history, according to records from the HSI investigation that were obtained by BuzzFeed News under the Freedom of Information Act. The Libre by Nexus founder — who, according to his biography, is a registered minister — was convicted in the early 2000s of writing bad checks, felony forgery, obtaining money under false pretenses, and grand larceny.
In a statement, Libre by Nexus said that the HSI documents misrepresented Donovan's record and that multiple charges stemmed from an arrest for writing bad checks when he was 19.
Donovan told BuzzFeed News he has since learned from his mistakes. And the experience of being behind bars for seven months, he said, is what first inspired him to work in prison diversion programs and, later, the bail bonds business.
"My bond was set at $45,000, and I sat in jail for seven months because I couldn't afford to pay the bond," Donovan said of his early convictions.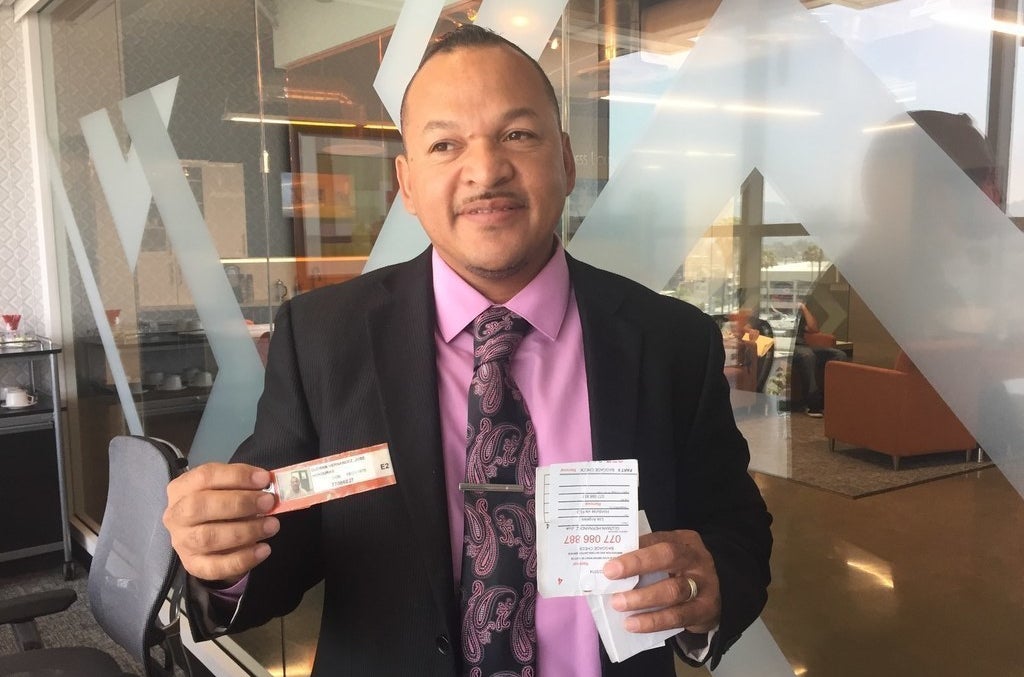 Since Donovan launched Libre by Nexus in 2014 to work with immigrants, it has grown into an industry leader with several divisions that provide an array of services to immigrants, including pro bono legal aid, advocacy, and even real estate sales and rental properties.
Donovan wouldn't disclose how profitable Libre by Nexus is, but said 60% to 70% of all profits are reinvested into the charitable arm of the company, Nexus Caridades, which provides pro bono legal aid in immigration court.

Critics say they're concerned the pro bono attorneys may be inclined to drag out immigration cases to squeeze more GPS rental income out of Libre by Nexus clients. Donovan insists there's no conflict of interest because both arms of the company operate independently of each other. And nothing is keeping clients from getting their own attorneys, he said.
For some immigrants without legal status who are trying to keep their families together, it's an opportunity cost that is more than worth it.
"I didn't mind paying $420 a month — I could raise that picking cans if I needed to — but the most important thing was being able to be with my family," said Jose Guzman, a 41-year-old construction worker living in Los Angeles County who was detained after he was caught driving with an expired smog permit.

He was held in detention for 33 months, until he and his wife connected with Libre by Nexus shortly after the company started taking clients in California. He wore the GPS tracker for 18 months.
"If people don't believe they'll benefit from Libre by Nexus, then they shouldn't do it," he said, "but don't try to close the door on people like me and my family."