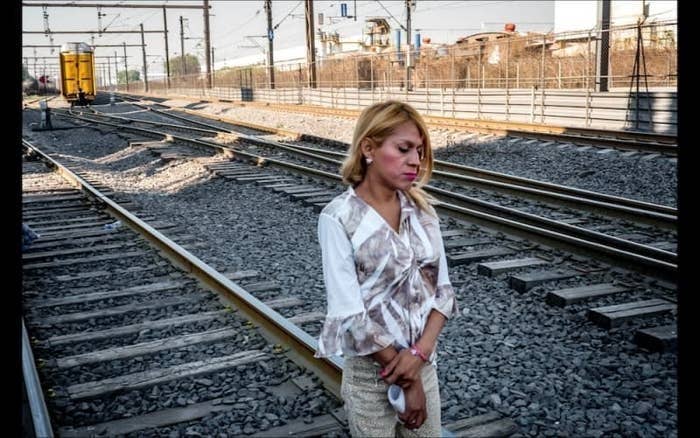 US immigration officials deleted surveillance footage of a transgender asylum-seeker who died while in custody last year, according to internal emails reviewed by BuzzFeed News. Attorneys say the evidence was crucial in a pending wrongful death lawsuit.
Attorneys representing Roxsana Hernández family in a potential lawsuit said that under federal rules, ICE is required to preserve evidence, including electronic information, if it reasonably anticipates it will be part of litigation. The lawyers maintain that ICE should have anticipated being sued over the 33-year-old's death.
Andrew Free, an attorney working on Hernández's case along with the Transgender Law Center, said the video would have provided evidence of Hernández's state of health and what condition she was in while in US custody.
"ICE and CoreCivic have consistently denied wrongdoing and stated that they in effect provided Roxsana with all the health care she needed," Free told BuzzFeed News. "The video would be essential and frankly irreplaceable evidence of whether that was true."
ICE said it does not comment on pending litigation.
"That said, absence of comment should not be construed as agreement with or stipulation to any of the allegations," ICE said in a statement to BuzzFeed News.
In an Aug. 22, 2018, email, an analyst in ICE's Office of Professional Responsibility asked for a CD of the video surveillance. The footage was of Hernández's time at the Cibola County Correctional Center (CCCC) in Milan, New Mexico. The emails were obtained through a public records request.
"The requested video is no longer available," said a supervisory detention and deportation officer in an Aug. 28, 2018, email. "The footage is held in memory up to around 90 days. They attempted to locate and was negative."
Hernández was in the custody of ICE at a private prison operated by CoreCivic when she died in 2018 at a hospital in Albuquerque. CoreCivic, previously known as Corrections Corporations of America, is one of the largest private prison companies in the US and operates under contracts with ICE.
Lynly Egyes, legal director at the Transgender Law Center, said CoreCivic and ICE should have anticipated there would be a lawsuit because Hernández's family requested an independent autopsy that was performed on June 8, more than a month before the Aug. 28, 2018, email.
"That autopsy alone made it clear there was interest in this case," Egyes told BuzzFeed News. "When a detainee death review is conducted, it's important to keep track of all the documents to understand why someone died, and for that reason alone, they should've been keeping all of this evidence."
In a statement CoreCivic said it didn't receive notice Hernandez's family was considering a lawsuit until Nov. 26, 2018, said Brandon Bissell, a spokesperson for the private prison company.
"Counsel is well aware of the technical limitations of digital equipment used in detention facilities and could have easily requested that any digital images, if any, be preserved," Bissell said. "He did not do so."
Bissell also said there was no indication of willful action by CoreCivic to delete video content, as digital camera equipment is not capable of retaining images beyond 90 days at Cibola.
"Whatever digital images that might have existed had been long overwritten," Bissell said. "This process of holding and overwriting digital images is standard practice in detention facilities."
The Honduran native died in ICE custody on May 25, a little over two weeks after she requested asylum, on May 9, at the San Ysidro port of entry that connects San Diego to Tijuana. Hernández had traveled to the border as part of a caravan of Central American immigrants in the spring of 2018 that drew the ire of President Trump. The New Mexico Office of the Medical Investigator said her cause of death was multicentric Castleman disease due to complications of AIDS.

In November 2018, the Transgender Law Center and Free filed a notice of wrongful death claim, which they said was the first step in attempting to hold parties responsible in Hernández's death. A lawsuit hasn't been filed.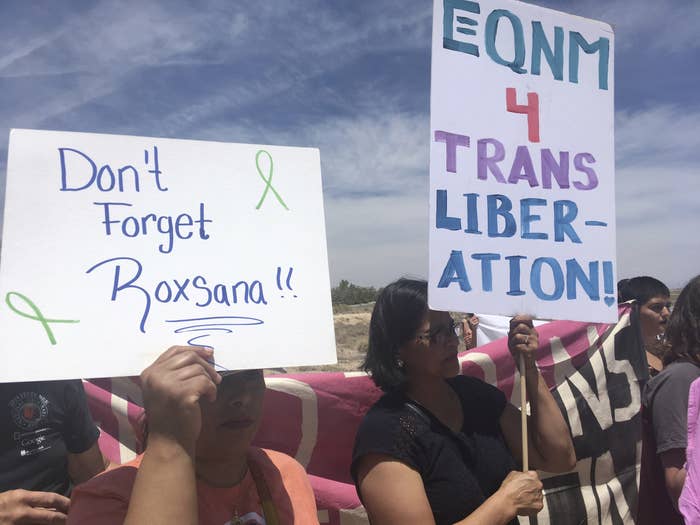 An internal ICE report into Hernández's death reviewed by BuzzFeed News found no indication that she was given antiretrovirals for HIV by Customs and Border Protection or ICE.
According to ICE's detention standards, HIV-positive detainees transferred from one detention facility to another must be provided with a 30-day supply of medication. Hernández was taken to two detention facilities before arriving at the facility in Milan, New Mexico.
Before being sent to Cibola, Hernández was in the custody of ICE's Enforcement and Removal Operations (ERO) for 56 hours, the detainee death review said. About 24 of those hours were spent at two detention facilities, six in the San Luis Regional Detention Center and 18 in the El Paso Service Processing Center. The remaining time Hernandez spent in ERO custody prior to being admitted to Cibola was spent in transit.
Philip Farabaugh, deputy medical director for ICE Health Service Corps, said in a statement that hospitals do not generally initiate HIV therapy for a patient who has been diagnosed with significant medical issues. The correct selection of an HIV treatment regimen requires lab tests to determine which drugs may be the most effective, Farabaugh added.
"Hernandez was in transit for most of her brief time with ICE. When she arrived at Cibola, such evaluation could not take place in such a short window of time prior to her transfer to the hospital," Farabaugh said. "HIV medications are not without risks, and you don't initiate them when other complex, life-threatening medical conditions are at hand."
ICE also said Hernández received all appropriate medical care possible while she was in the agency's custody.
The detainee death review also noted that immigration officers are expected to report medical concerns or complaints to health care professionals, but none were voiced by Hernández or observed by officers.
"It is noteworthy and of concern that Hernandez was immunocompromised and ill" when ICE officers took custody of her and transferred her to two detention cites before arriving at Cibola, the report said, "and by the time she reached CCCC, was so ill that a physician ordered her immediate transport to the emergency room."
Still, the detainee death review said there were no deficiencies in ICE Performance-Based National Detention Standards.
Free, the attorney representing her family in a potential lawsuit, disagreed and said Hernández was transferred to different ICE facilities despite her symptoms being so severe that she had to go to an emergency room when she arrived at Cibola. It appears as though ICE's "arbitrary schedule" about when and where Hernández was to be imprisoned drove decisions about her custody and movements, Free said.
"Her need for medical attention was obvious, it was documented, and it was life threatening, and the records we have to date indicate that ICE officials knew those three things and decided to transfer her," Free said. "If DHS cannot be trusted to play by the rules, both before and after a detained migrant's death based on these records, how can DHS be trusted to continue imprisoning migrants at all?"
The detainee death review said that medical professionals at Cibola noted that Hernández looked starved, tired, and weak. They also said the muscles in her face were wasted and that she appeared to have suffered long-term protein and calorie malnutrition.
Hernández said she was diagnosed with HIV at a clinic in Honduras, according to the detainee death review. She said had been forced into sex work by gangs in Honduras. After managing to escape and hide from the gangs, Hernández decided to join the caravan heading toward the US, rather than return to the clinic in Honduras to be treated for HIV.
"The gangs were looking for her and she believed they might be waiting there," the report said.
In an interview with BuzzFeed News weeks before she arrived at the US border, Hernández said she left her home because gangs had continued to threaten her and told her she had to leave. Four months before joining the caravan, Hernández said she had been raped by four MS-13 gang members.
"I didn't want to come to Mexico — I wanted to stay in Honduras, but I couldn't," Hernández said outside the doors of a church in Puebla, Mexico. "They kill trans people in Honduras. I'm scared of that."