US Immigration and Customs Enforcement officials said they separated an immigrant dad from his son because he didn't have documents to prove he was the father.
Jose Demar Fuentes, 30, a Salvadoran who asked for asylum at the border, told BuzzFeed News he was separated from his son Mateo following pressure and threats from immigration agents. ICE said they separated the two pending verification of a family relationship.
"Mr. Fuentes did not have a passport or birth certificate or other form of identifying documents to verify he was the father of the child, and the child was too young to answer the officers' questions," said Lauren Mack, an ICE spokeswoman.
However, Erika Pinheiro, policy director for Al Otro Lado, a pro bono immigration legal services group, said Fuentes crossed the border with his Salvadoran photo ID and Mateo's original birth certificate in hand.
"They're just trying to justify something they never should've done in the first place, and it's a clear lie because we have proof," Pinheiro told BuzzFeed News. "This is the administration's way of punishing families and deterring people from seeking asylum."
BuzzFeed News reviewed a copy of Mateo's birth certificate provided by organizers of a group that helps Central Americans reach the US border, Pueblos Sin Fronteras ("People Without Borders" in English), which has Fuentes listed as the father.
Immigrant rights advocates said the accusation bolsters what they believe is an effort by US Customs and Border Protection and ICE agents to discourage Central American immigration by separating parents from their children.

BuzzFeed News reported previously that the number Central American fathers crossing the border with their children has spiked in the last seven months. Immigration advocates say that because there isn't enough space in family shelters to house all the father-led families, ICE has been forced to release hundreds each week under a US court decision that says children must be held in the least restrictive environment.
In March, Reuters reported that the Department of Homeland Security was considering separating women and children who crossed the border as a way to deter families from coming to the US.
In the past ICE has said it requires documents proving family relationships because human smugglers have paired nonrelative children with adults in order to minimize the chance of them being detained if they're caught crossing the border.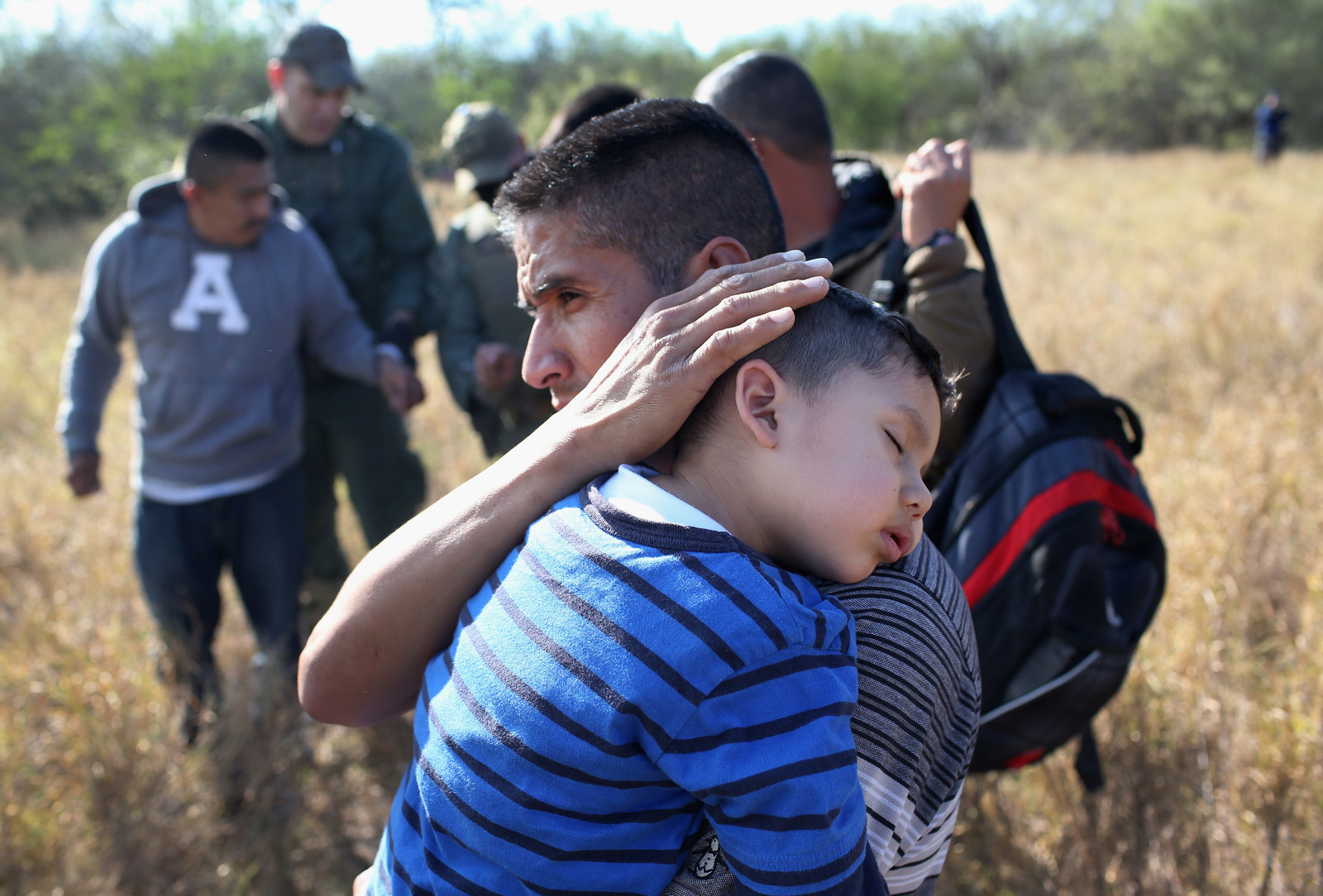 Fuentes said he and three other fathers crossed the US border through the Mexican city of Tijuana on Sunday with their children and requested asylum from US immigration authorities.
Fuentes said that in three separate meetings, immigration agents told him and the other fathers that if they didn't agree to separate themselves from their children, their immigration cases would take longer and there would be problems.
"The last time they said we'd better agree because it was 'better to do it the good way and avoid using force in front of the kids,'" Fuentes told BuzzFeed News. "That made us all agree."
The fathers and their kids were separated Thursday. The three other fathers could not be reached for comment.
Mateo was being held at a facility for kids run by the Office of Refugee Resettlement in Texas.
It wasn't until Tuesday, with help from attorneys, that Olivia Caceres, Mateo's mother, who remains in Mexico, was able to reach the facility to tell them about his food and medical allergies.
"I don't know what this family would've done if they didn't have outside help," Pinheiro said. "It just goes to show that not having counsel in these situations can really put a child at risk."