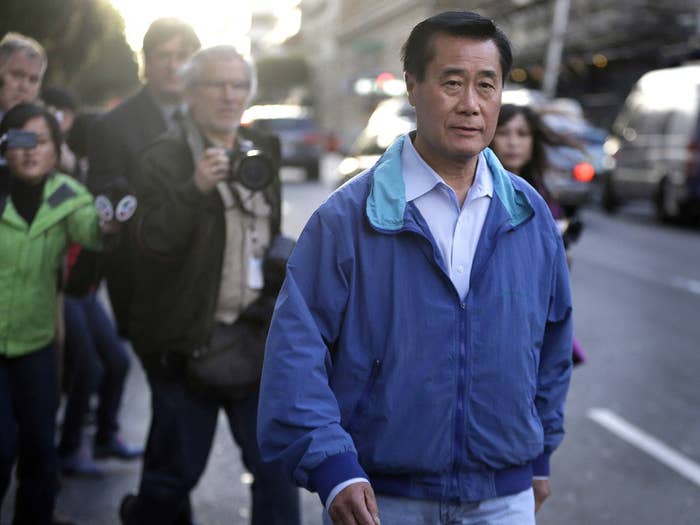 A former California state senator was sentenced to five years in prison Wednesday after he admitted to accepting thousands of dollars in bribes and agreeing to help an undercover officer traffic weapons.
Leland Yee was also fined $20,000 by a federal district judge in San Francisco, the Associated Press reported. The Bay Area Democrat admitted in a plea deal reached in July that he was part of a plan to trade political favors for cash, money laundering, and trafficking millions of dollars worth of weapons.
Prosecutors said that in addition to promising an undercover FBI agent favors in exchange for campaign contributions, Yee discussed plans to bring weapons worth up to $2.5 million from a Muslim separatist group in the Philippines into the United States.
Prosecutors had recommended that Senior District Court Judge Charles R. Breyer sentence Yee to eight years.
The 67-year-old politician served in the state Assembly and on the San Francisco Board of Supervisors before becoming a senator. The criminal case against him prompted him to drop his campaign to become California's secretary of state.
Prior to taking the plea, Yee had also faced charges of conspiracy to obtain property under color of official right, honest services conspiracy, scheme to defraud citizens of honest services and wire fraud, conspiracy to traffic in firearms without a license and to illegally import firearms, and conspiracy to commit money laundering. However, those charges were dropped as part of the agreement reached with prosecutors.
The charges stem from an organized crime investigation in in San Francisco's Chinatown that resulted in charges against more than two dozen people.